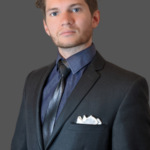 About
James Halifax
This author has not written his bio yet.
But we are proud to say that James Halifax contributed 3 entries already.
Entries by James Halifax
Journal. Measure. Schedule. Listen. Flourish. This increasingly popular practice only pays off with careful intention and execution.
Business, Research
Compass Pathways (Nasdaq: CMPS) has announced the launch of a brand new psychedelic clinical trial, using psilocybin (the active ingredient in magic mushrooms) to treat PTSD, and there are multiple reasons to be excited about it. The Phase-2 clinical trial will use Comp 360, Compass Pathways' proprietary synthetic crystalline psilocybin, paired with talk psychotherapy, in […]
November 4, 2021
/
0 Comments
/
by James Halifax
Business
Our resident psychedelic investor explains why psychedelic stocks are plummeting, and why patience can pay off big time.
October 13, 2021
/
0 Comments
/
by James Halifax
Psychedelic Spotlight
Psychedelic Spotlight is your reliable source for the latest stories in the emerging psychedelics industry, covering breakthrough discoveries, investor news and cultural reform.