Austin Psych Fest returns from a 9-year hiatus for a triumphant 15th year anniversary edition that highlighted the power that music has in uniting people and creating a meaningful community.
Psychedelic Spotlight traveled to Austin, Texas to check out a festival that has been a staple in the Austin music scene for 15 years. It has been 9 years since the last iteration of Austin Psych Fest occurred in Carson Creek Ranch in Austin, Texas. In 2015, it was renamed Levitation, in homage to 13th Floor Elevators. But Austin Psych Fest is back, baby! Celebrating its 15th year anniversary, Austin Psych Fest brought some of the most exciting acts in psychedelic music down south.
Austin Psych Fest Creates Community Among Psych Heads
Austin Psych Fest took place at The Far Out in Austin, Texas. An interesting choice of venue, considering it was significantly smaller than its previous iterations at Carson Creek Ranch. Consisting of only two stages (appropriately named after Texas legends Willie Nelson and Janis Joplin), Austin Psych Fest brought a diverse, multilingual lineup of psychedelic musicians. But the size did not matter, if anything, it helped.
At most festivals, attendees have to make some sacrifices on who they want to see, based on when and where their favorite artists got scheduled, but at this year's Austin Psych Fest, stage acts never overlapped. When the main Willie stage artists ended, the Janis Stage performers would immediately follow. This provided fans the opportunity to be able to see every artist on the lineup without much compromise other than walking less than 100 feet between stages. With a good mix of well known and up-and-coming artists, this year's Psych Fest lineup was one to experience.
The festival was filled with warm, kind energy. Everyone seemed to be happy to be there and was genuinely kind whenever approached. There was a sense of unity and community in the festival that was refreshing to see. Everyone seemed to be on the same psychedelic page and came to revel in incredible music. Many festivals can feel impersonal and hectic, but Austin Psych Fest was different — it felt like an intimate experience, as intimate as a festival can get, at least.
This type of environment is exactly aligned with the ethos of Austin Psych Fest. It brings people together to celebrate the history of psychedelic music and enthusiastically look to the future. Historic psychedelic artists like Melody's Echo Chamber, Black Rebel Motorcycle Club, and The Black Angels were joined by a new generation of psychedelic musicians such as Crumb, Cuco, Yves Tumor, and Divino Niño. This lineup perfectly encapsulated how exciting and influential psychedelic music has been and gave us a taste of where it can go. Austin Psych Fest further exemplified why Austin is considered the biggest music hub in Texas.
Mdou Moctar Restarts Austin Psych Fest with a Bang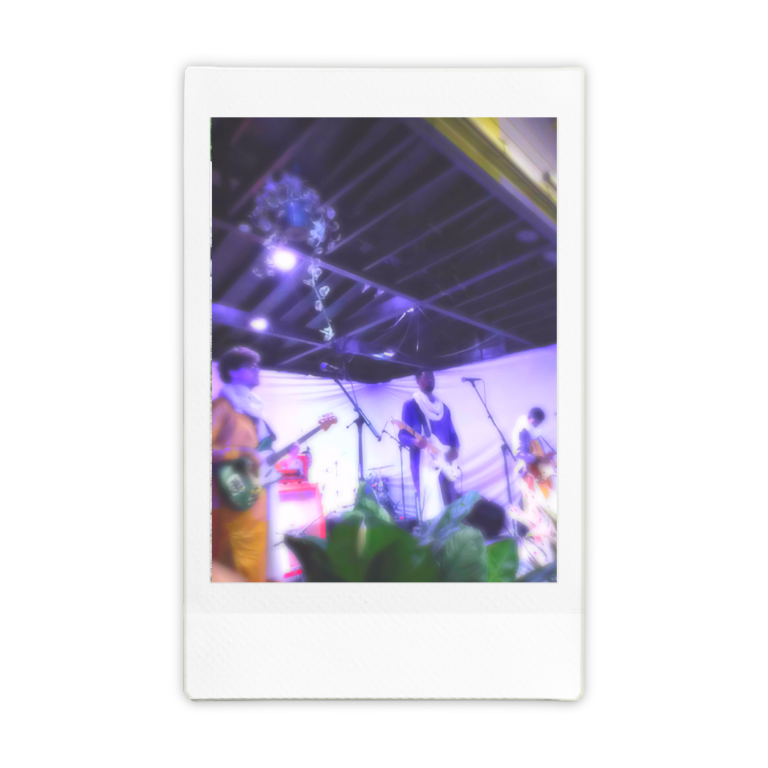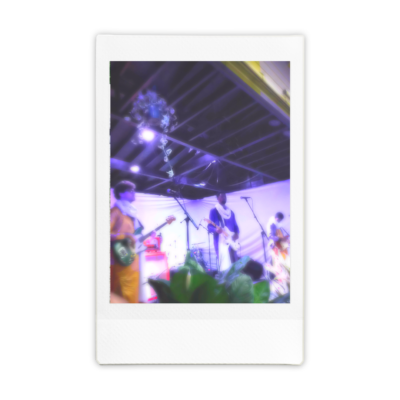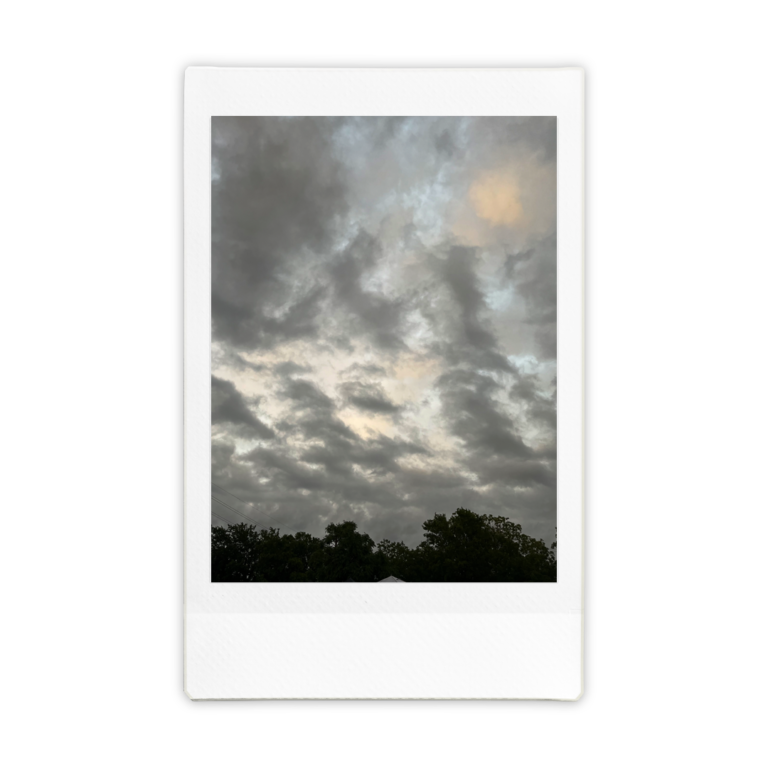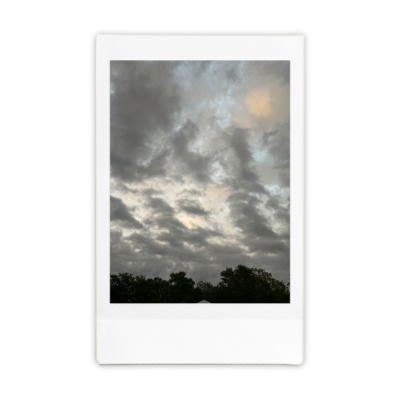 Day 1 was cut short just a couple of hours after doors opened, due to thunderstorms. I waited in the car for an hour for the storm to pass, and when Levitation announced doors had reopened, I made my way back to the fest. Two sets had to be cut, but Mdou Moctar picked things back up on the Janis Stage close to 6:30pm. Their set was a grand display of their Tuareg influence with intricate electric guitar work matched with energetic drumming making one of the day's best rock set. Mdou Moctar kept everyone entranced with their prolonged instrumental breaks, making the audience sway, flail, and bop with every single note.
Crumb's Psychedelic Sounds Keep the Rain at Bay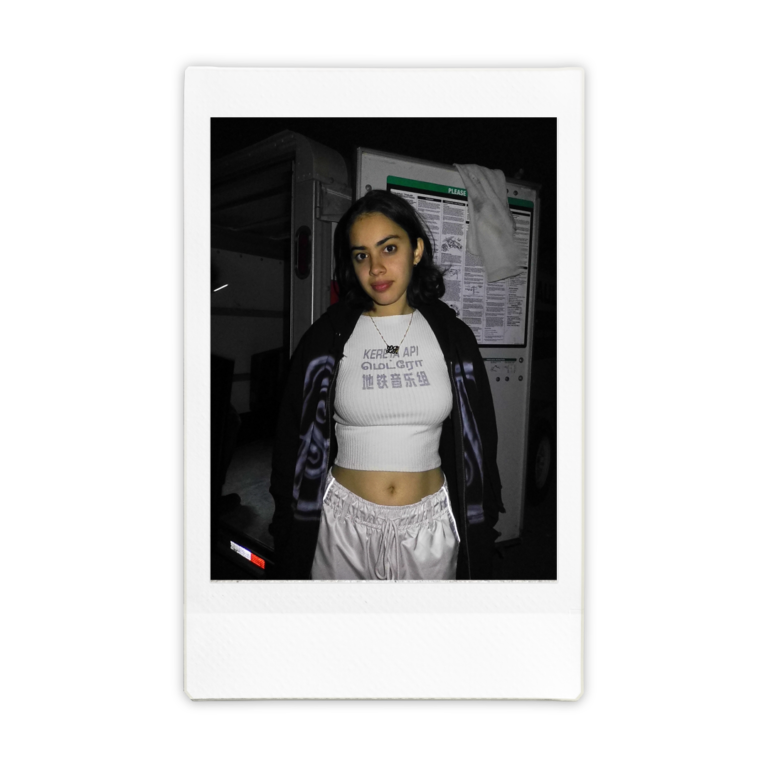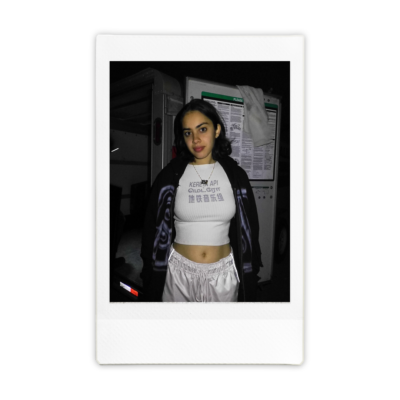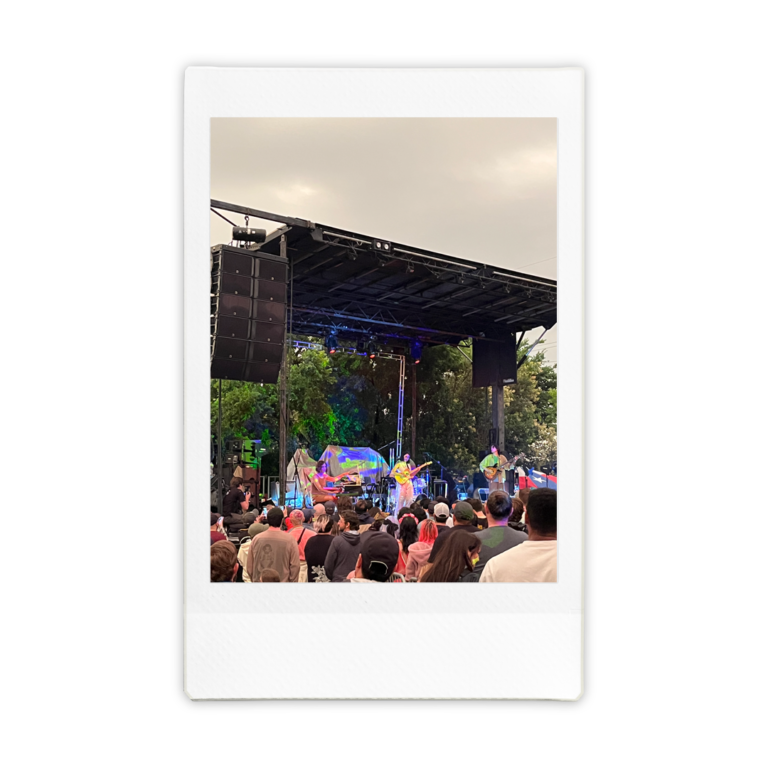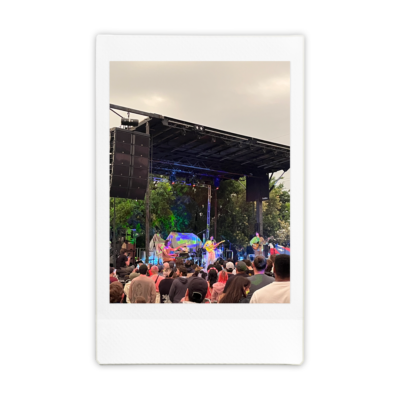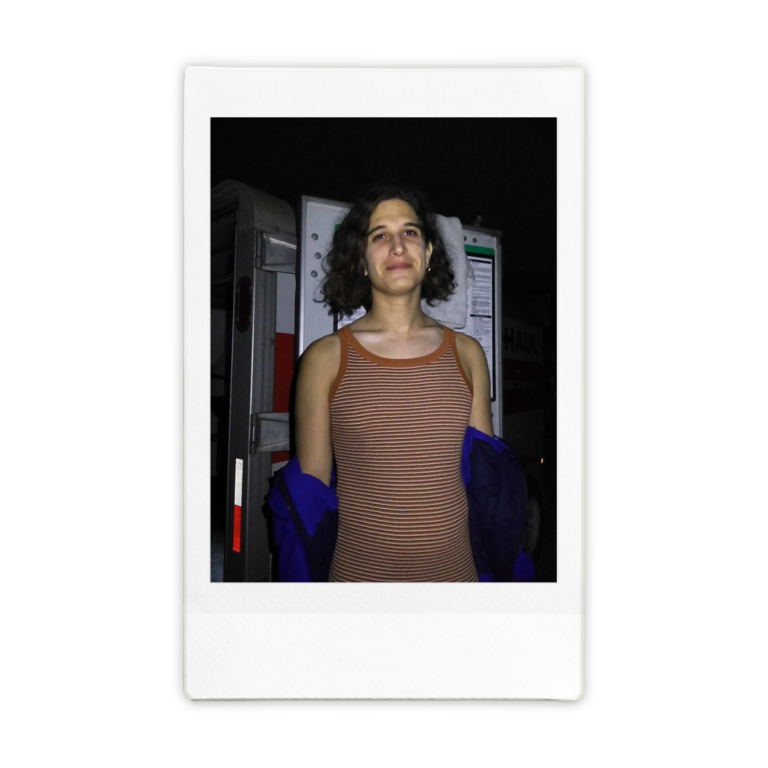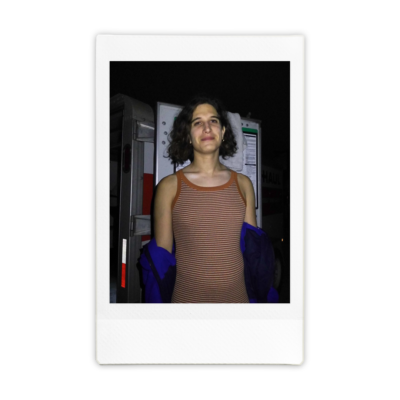 One of the fest's most anticipated acts, Crumb came on the Willie stage a little late due to the issues surrounding the rain. But rain did not stop them from putting on one of the weekend's best performances. Frontwoman Lila Ramani's soft vocals had the audience swaying and vibing amidst the worry of a greying, thundering sky. A few drops of water began falling during their set, but stopped almost immediately as the band began playing "Ghostride" from their 2019 debut Jinx. The band's set had to be cut short due to the schedule changes caused by the rain, which ultimately meant they had to cut their most popular song "Locket" from the set. While the absence of "Locket" was disappointing, they put on a standout set amidst the rainy circumstances.
Toro y Moi Bring the Dancefloor to Austin Psych Fest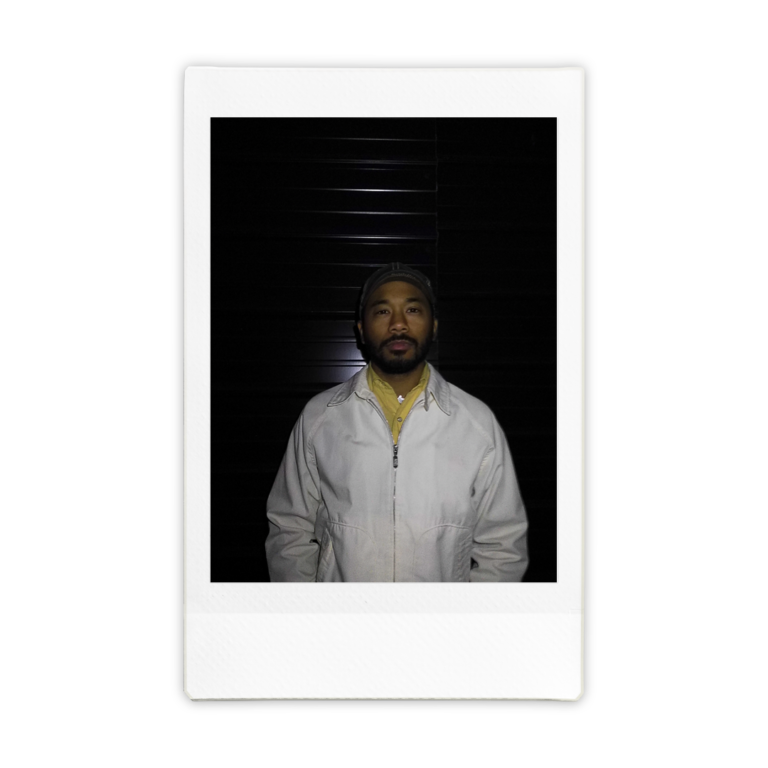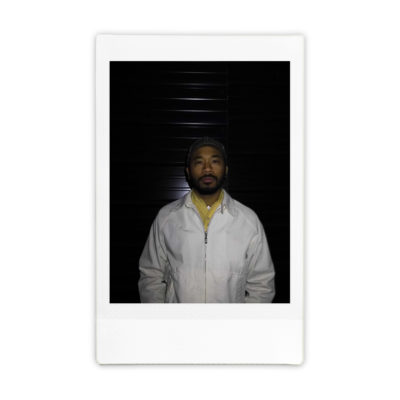 When Chaz Bear created his electronic music project Toro y Moi nearly 14 years ago, his sound took the industry by storm. Quickly, Toro y Moi became a pioneer in electronic music and chillwave influencing many acts in the 2010s. This year, Chaz Bear presented his Toro y Moi project at Austin Psych Fest at one of his highest creative points in his career so far. The night grew colder as the fest continued, but everyone warmed up as the band took the stage to play their electropop dance jams. Comprised mostly of songs from their penultimately released album Outer Peace, Toro y Moi played a set full of exuberant joy. There was not one person in the crowd not dancing or swaying along to Chaz's infectious melodies and catchy hooks. By the end of the set, I couldn't get the syncopated "ah-ah-ah-ahs" from "Freelance" out of my head and the Daft Punk-esque vocals from and melodies that percolated throughout their hour-plus set. Toro y Moi knows how to make a good dance track, and that clearly showed. Chaz has managed to build upon his skills and continued to create elaborate dance tracks that make you want to leave your inhibitions on the dancefloor. After a 3 hour drive into the festival and having been met with a torrential downpour, dancing without a care in the world is exactly what I needed.
Melody's Echo Chamber Makes Her Grand Texas Debut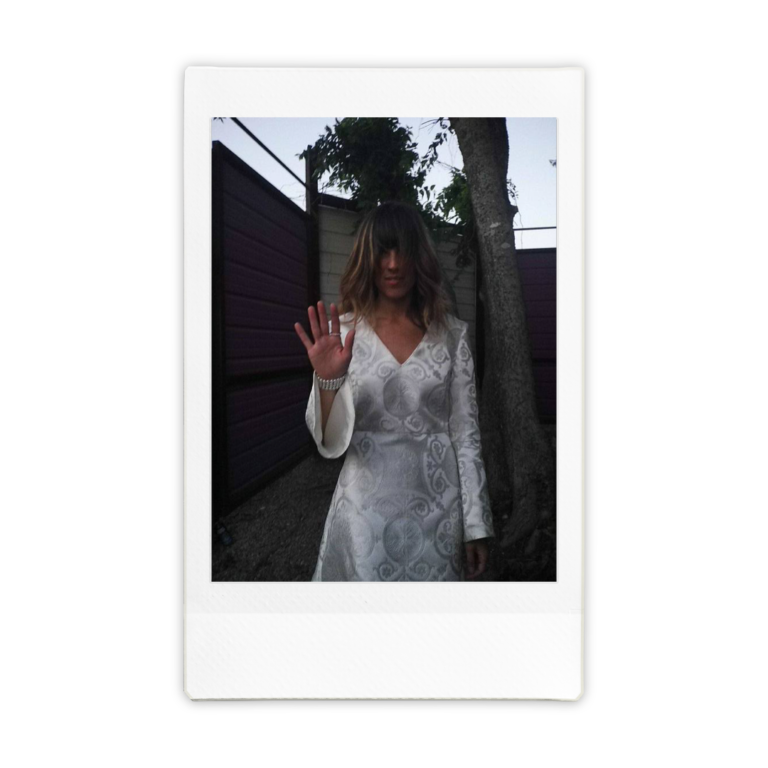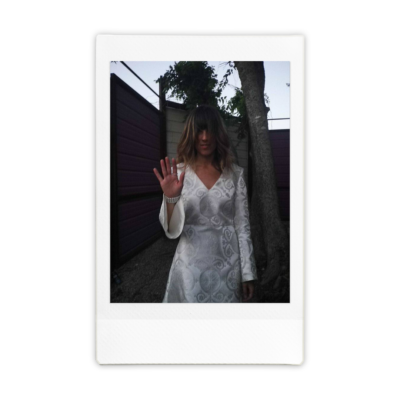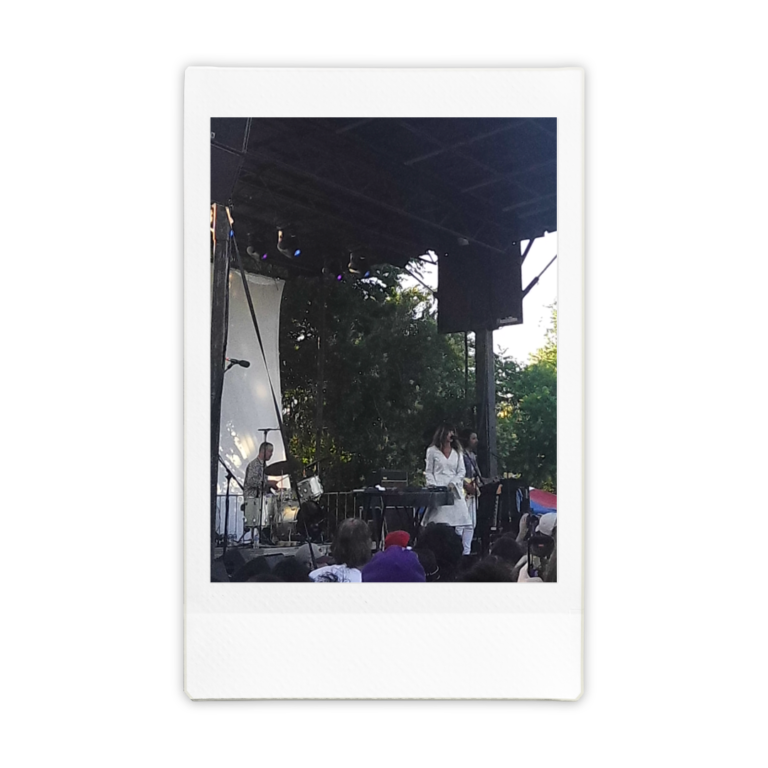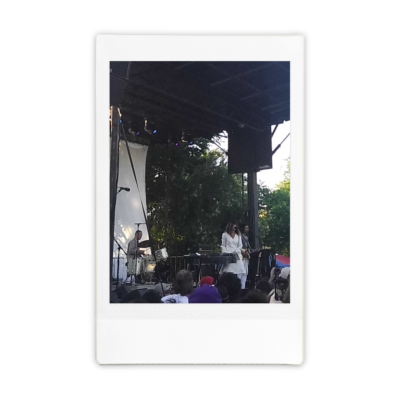 One of the top highlights from this year's fest came on Day 3 when Melody's Echo Chamber took the Willie Stage. "I can't believe we're here. This is magic. It's been 10 years we were supposed to be here," said Melody Prochet in between songs. Melody's Echo Chamber was booked to play Austin Psych Fest back in 2015, but it got cancelled due to visa issues. When she was rescheduled for the following year, the weather cancelled their set. But finally, after nearly 10 years of waiting, Melody's Echo Chamber made her Texas debut at Austin Psych Fest to a crowd of adoring spectators. Dressed in a shiny silver get up, Prochet played an hour-long set that encompassed her decade-long career. Singing a mix of old and new, Prochet exuded incredible power onstage that made my boyfriend constantly whisper in my ear, "she is so cool" repeatedly throughout her set. Seeing Prochet felt like a dream come true, after I had accepted that she may actually never play Texas, but never say never! And getting to chat with her after was even more surreal. "Bonsoir, Melody! Puis-je prendre un portrait Polaroid de vous? I'm studying French, so I wanted to practice, sorry" I tell her as we have a quick moment together after her show. We exchange a few words in French, as I stumble to find the right French tenses while taking her picture, but she calms my nerves by assuring me that my French is fine. I tell her my name, she corrects my mispronunciation of the letter R, we hug goodbye, and I float away feeling like I am on cloud 9. Or rather, nuage…neuf? Sure, let's go with that. I should brush on my alphabet though.
Latin America Takes Over Sunday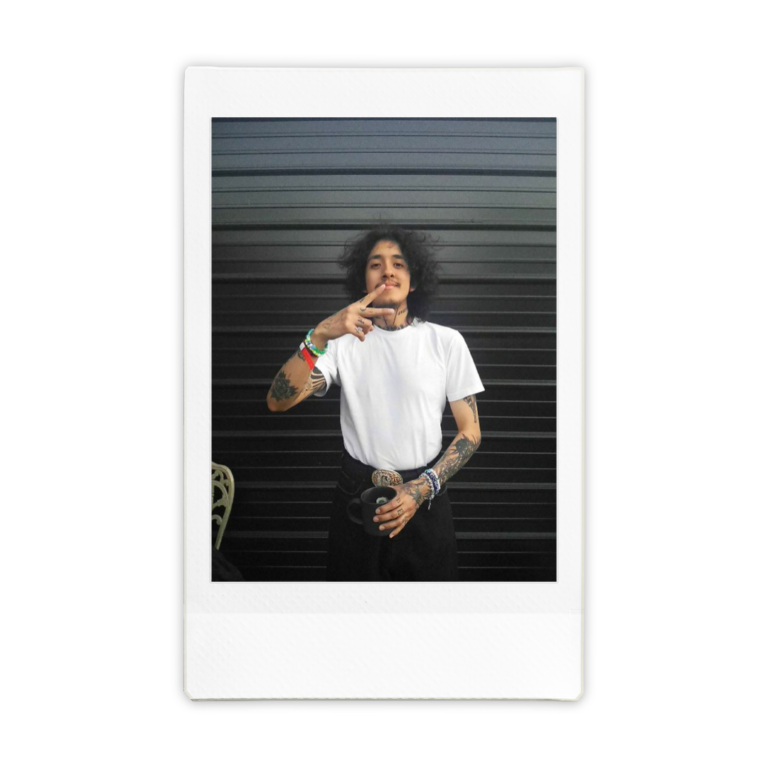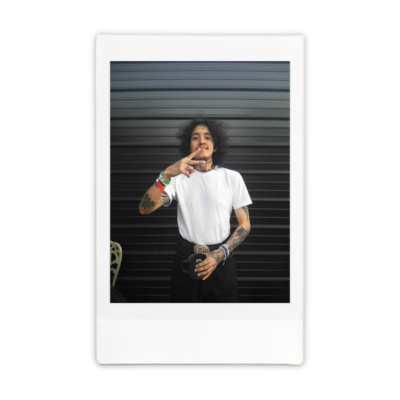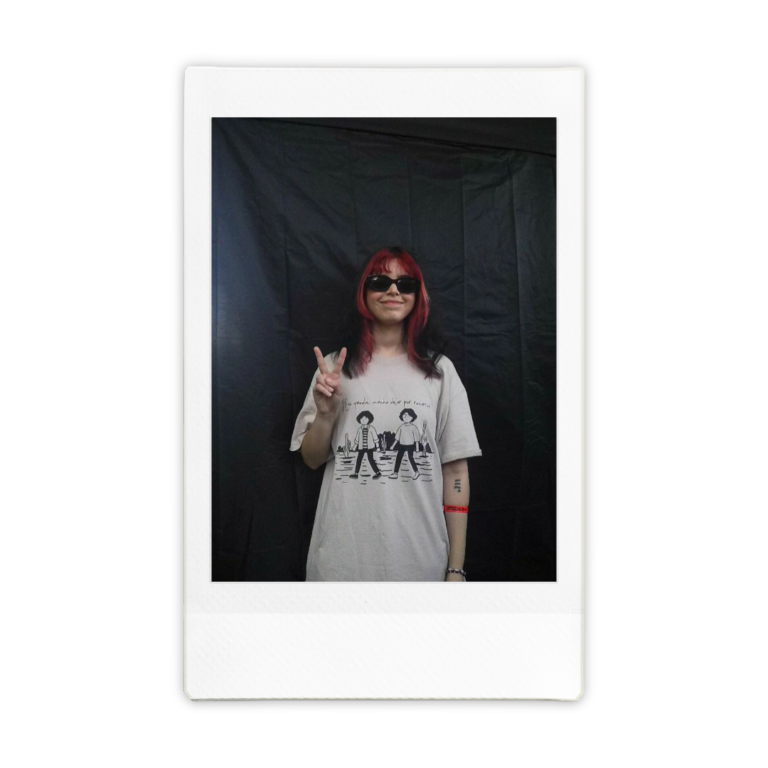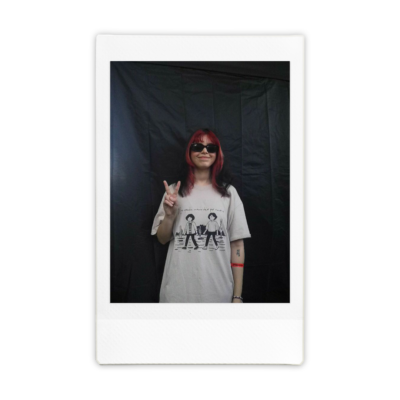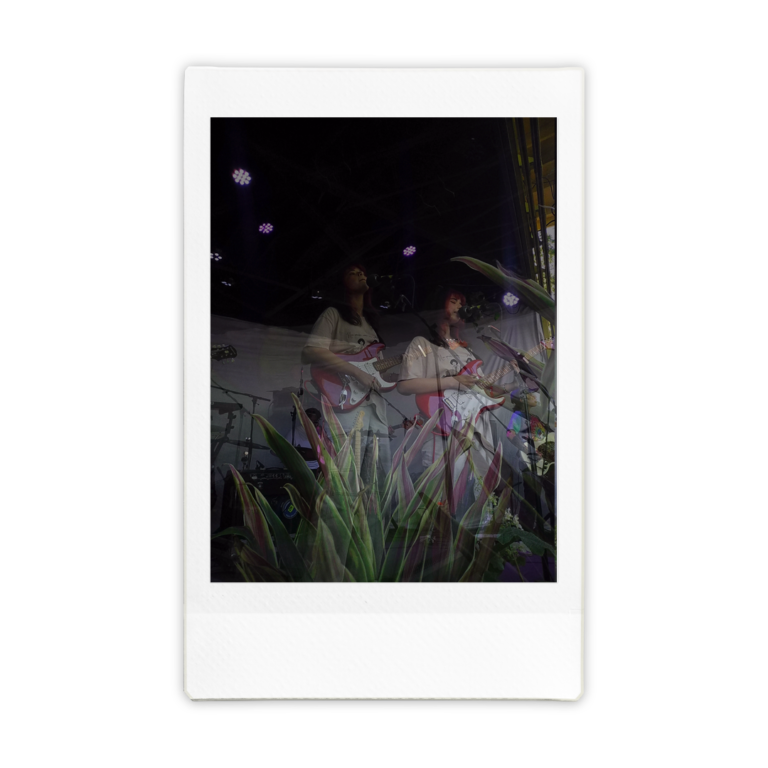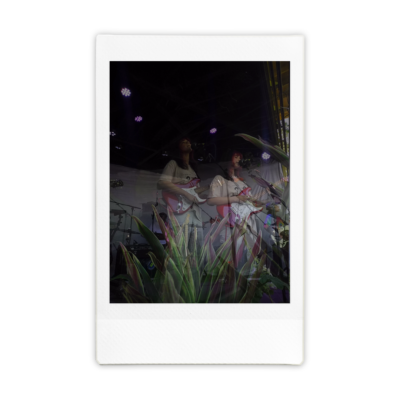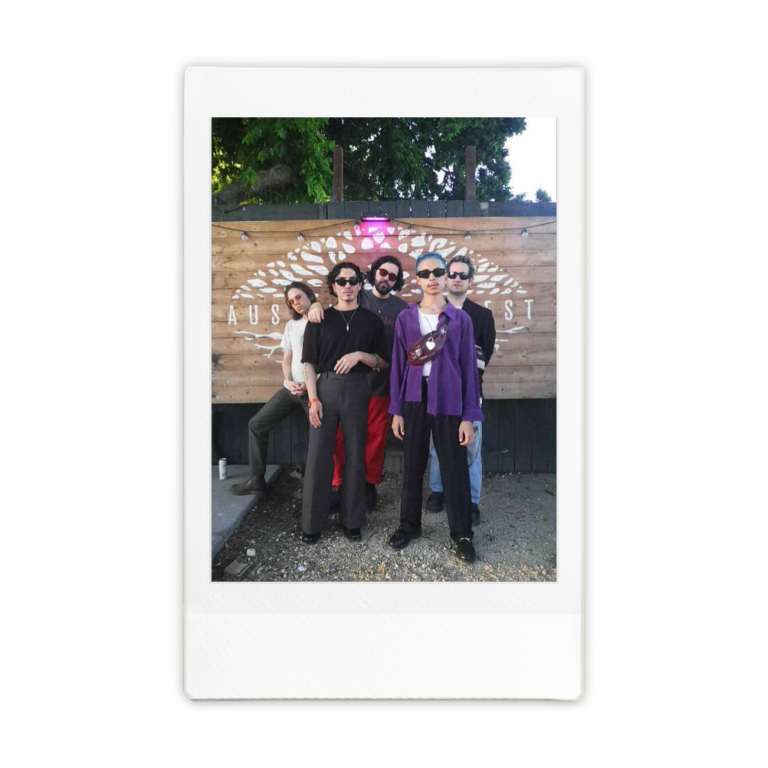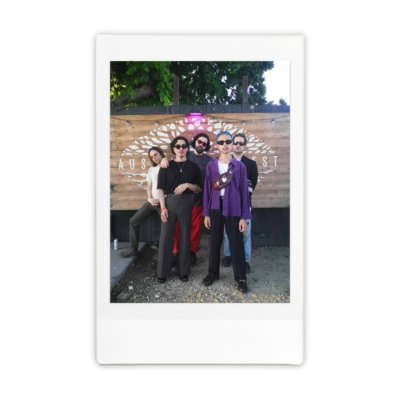 One of, if not my absolute, favorite thing from this weekend was the Latino influence that resonated throughout Sunday. With Cuco headlining the final day, I knew that there would be a large Latino crowd, but I did not realize just how prevalent the influence would be. Walking around the Janis Stage, I managed to catch the Sinaloense musician Bratty hailing from Culiacán, Mexico. Sporting dark shades, along with everyone in her backing band, Bratty brought her bedroom pop sound to Austin to an adoring crowd that sang along to every song. Following Bratty, the Chicagoan-Colombian band Divino Niño closed off the Janis Stage with soulful, psychedelic, loopy, chill, entrancing songs from their last two projects Foam and Last Spa on Earth.
There was a lot of incredible Latin energy on Sunday that was incredibly inspiring. I was born in Mexico City, but when I moved to the States as a child, there was very few Latin indie artists in the scene. Walking around the Janis Stage on Sunday and hearing people say they were from northern Mexico, Mexico City, Guadalajara, Zacatecas, Colombia, Guatemala, amongst others, made me feel comfortable and in good company. Talking with some people in between sets, I learned that people felt the same. They mentioned feeling excited that Spanish-speaking bands hailing from Mexico and Latin America were taking center stage at a festival like Austin Psych Fest. Teenagers whose music tastes encompass all Spanish-speaking acts on Sunday were happy to talk about how cool it was that they could see one of their favorite artists Cuco, while being able to check out acts like Bratty and Divino Niño. Many mentioned how they themselves were inspired to start creating music in their bedrooms thanks to the likes of Bratty and feel further inspired by seeing Cuco close out the fest. Raul Amayo, a 17-year-old attendee, said how he "feels like there is more opportunity for Latino indie acts to be taken seriously in the United States" thanks to the likes of "Cuco, Bad Bunny, and Omar Apollo." He mentioned that he aims to one day play festivals like his favorite artist Cuco and that "it was because of him that I started playing music in my room." There was unspoken, yet palpable camaraderie amongst Latino attendees on Sunday that was refreshing to see at a festival. With a high number of teens in attendance, it is exciting to think that this may inspire many to make their own music. Maybe in the next few years, we will see some of them take on festival stages around the world with their own take on their favorite artists' psychedelic sounds.
Psychedelic Use at Austin Psych Fest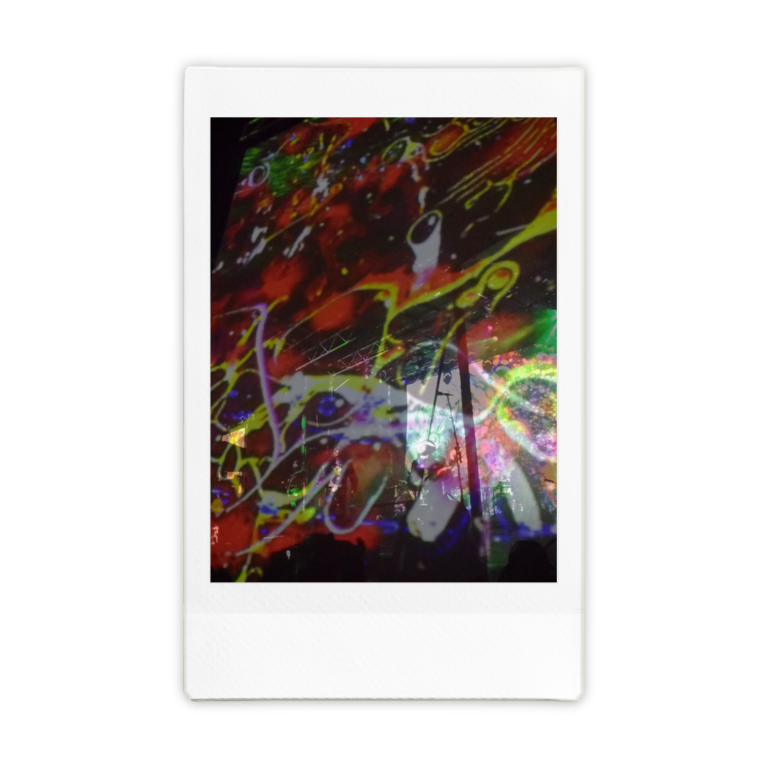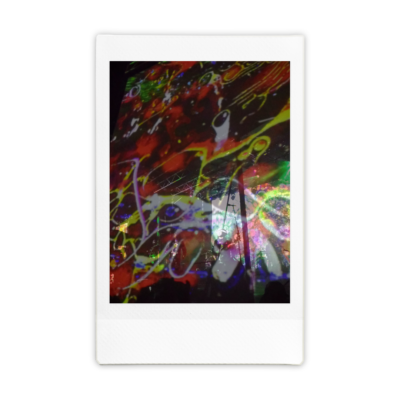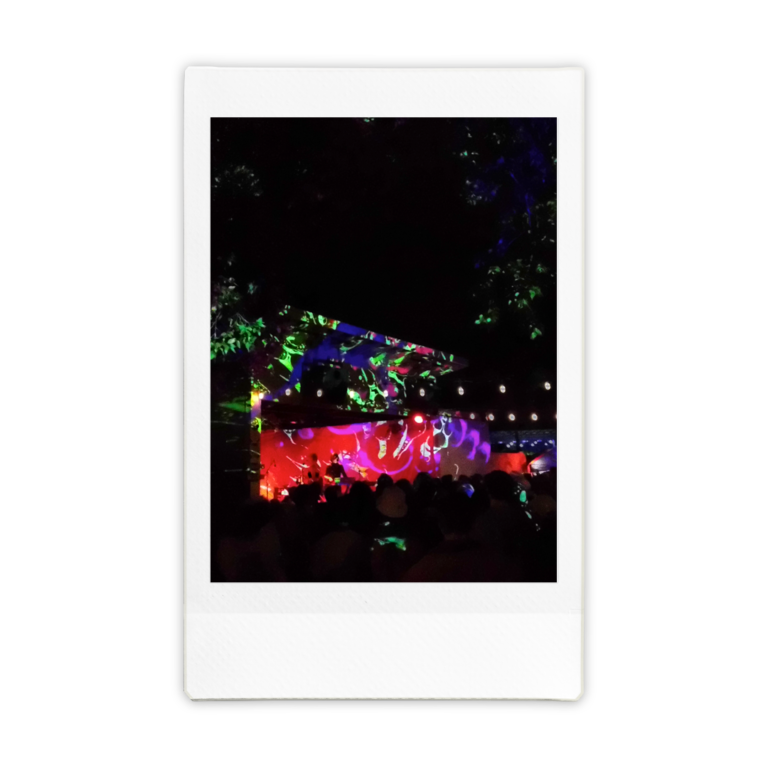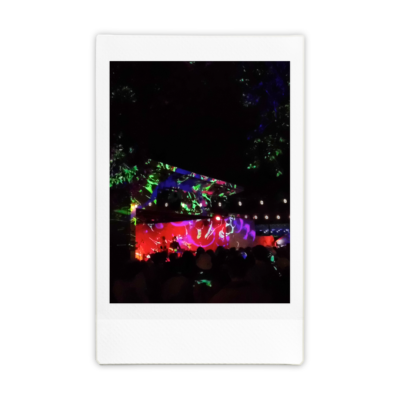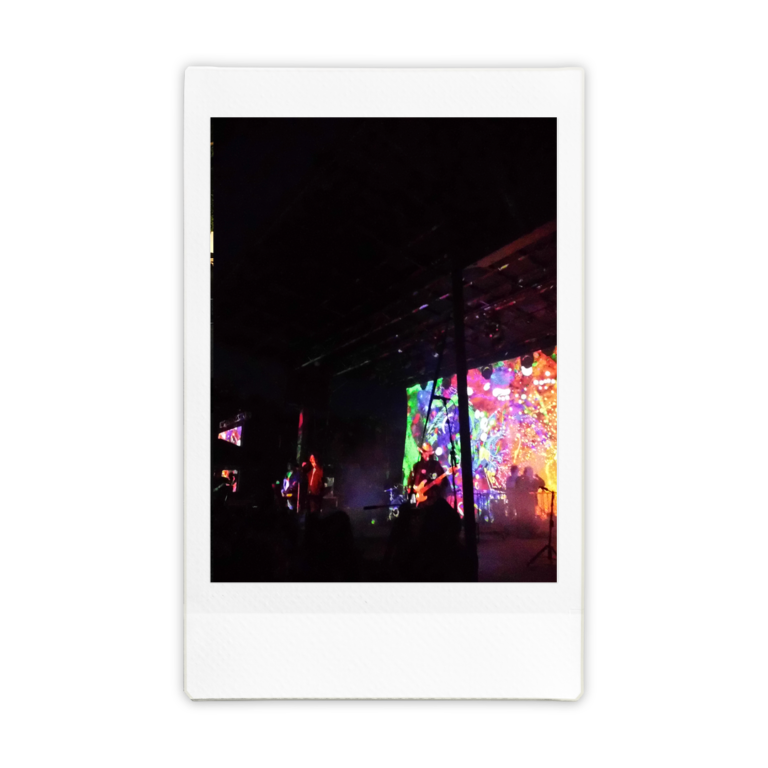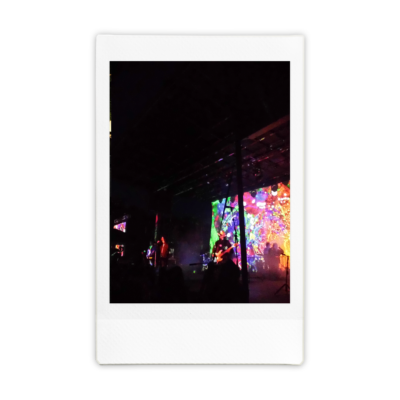 The lineup this year was stacked with some incredible artists, all being psychedelic or psychedelic adjacent in some shape, way, or form. When talking with some artists, it was surprising to learn that many of them did not use psychedelics recreationally or to aid in their music-making process. Bands like Crumb, whose "Locket" music video shows what seems to be a mushroom trip, mentioned how mushrooms have not help them in their creative process, and found my question rather amusing. They chuckled and said the video wasn't done by them, implying the psychedelic visual reference was that of the director. Nevertheless, Crumb is one of the psychedelic community's most loved band, as their sound is the perfect trip soundtrack.
I had a quick talk with Chaz of Toro y Moi and when I brought up mushrooms and whether they or other psychedelics have had any sort of impact in his music or visuals, he tilted his head playfully and said "well yeah." We were supposed to meet up after his set to continue our talk, but there was no time on either of our schedules, in the end. Sigh.
When I talked with Cuco, he had a similar appreciation for psychedelics but offered a different take. He said that he had used mushrooms in the past, and when asked if they played a role in his creative process, he said that not while on them, but rather they helped his songwriting and ideas flow after the fact. He said that mushrooms helped him be able to think about past experiences and be able to formalize them into proper thoughts and lyrics. He then brought up that he is now sober from all substances though, and that he does not feel like he needs to take mushrooms again for inspiration as he has, "learned all [he] could from them" and is now using that knowledge to shape his life and art moving forward. As an artist myself, it is really insightful learning about other artists' relationship with drugs in their creative process, and even more interesting learning how a psychedelic sound does not always correlate to psychedelic use.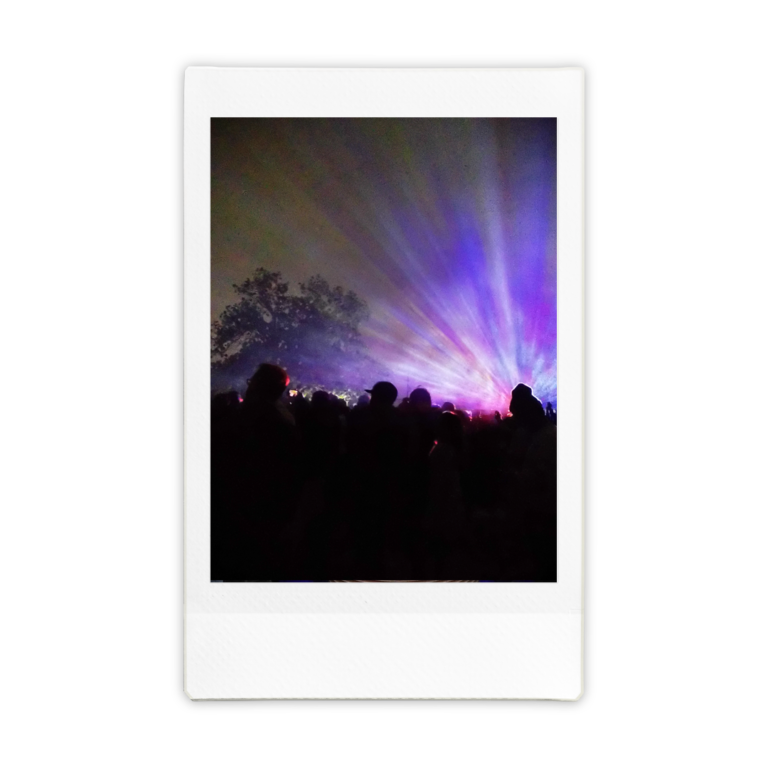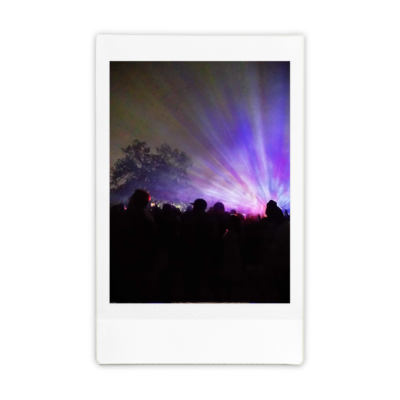 Walking around the fest, I tried to see if anyone was on any sort of psychedelic, but that's kind of hard to gauge simply based on quick observation. I did see a guy say to someone interviewing him, "I just took mushrooms!" Well, that was easy. As each day of the fest grew closer to the end, I noticed some guys near the very back of the fest wide-eyed and agape watching the Mad Alchemy light show that was being projected onto the Willie Stage, were they on some sort of substance? Maybe — hard to know for sure, but…maybe. It's a festival, so I'm sure people were on something. A friend of mine at the fest was on mushrooms and said how he appreciated the light shows being projected onto the stage and that he loved how everyone in the fest was nice and welcoming. He mentioned how the great light show plus the good ambiance all made for a great time while listening to some new acts he had never heard of. Everything around the festival was psychedelic user-friendly. The light show were sure to entrance anyone tripping, and their poster and vinyl shop filled with colorful, trippy designs was a visual treat, too. Even if psychedelic use cannot be for sure be detected from afar, something that could be detected was the constant smell of weed as I walked through the crowd to get across the venue. Good for them – if there is a festival to do it at, it's Austin Psych Fest. It almost seems wrong not to.
Overall, this 2023 edition has proven that Austin Psych Fest is one of the leading psychedelic festivals in the country. It was refreshing to feel a sense of community throughout the weekend, as fans from all walks of life came to enjoy their favorite music acts. The Reverberation Appreciation Society, the founders of the festival, are bringing psych heads together to celebrate life by rejoicing in the power of music. The festival has proven that music is one of the most powerful ways to unite people. If you find yourself near Austin next spring, keep your eye peeled for Psych Fest, as it is sure to be a good time surrounded by people who love music, psychedelics, and art just as much as you do.