You Can Now Buy Marley One Functional Mushrooms on Amazon
Silo Wellness CEO Douglas K. Gordon tells Psychedelic Spotlight that this is a "crucial" step toward "the mainstream acceptance of psychedelics and overall de-stigmatization of mushrooms, by way of the functional category."
Mushroom fanatics in the United States can now purchase Silo Wellness' Marley One functional mushroom products from the e-commerce platform Amazon.
The Marley One mushroom brand—a collaboration between Toronto-based functional mushroom company Silo Wellness and the family of legendary Jamaican reggae musician Bob Marley—launched earlier this year. Created in the spirit of Marley, the brand's focus is on offering its customers mushroom-based products that can enhance both their body and mind power.
From today, Amazon is distributing Marley One mushroom products, starting with the brand's functional mushroom tinctures. Silo Wellness intends to add additional functional mushroom products, including gummies, capsules, and cosmetics. These products will only be available to shoppers throughout the United States.
While this means you can't get psychedelic mushrooms delivered to your doorstep just yet, this move is significant as it demonstrates how the use of plant therapies, specifically mushroom-based products, is becoming more widely accepted and adopted.
"The listing of Marley One mushrooms on e-commerce giant Amazon is crucial in Silo Wellness' endeavors to pave a route to the mainstream acceptance of psychedelics and overall de-stigmatization of mushrooms, by way of the functional category," Silo Wellness CEO Douglas K. Gordon tells Psychedelic Spotlight.
The global functional mushroom market has already exceeded $25 million, with this sector expected to grow at a rate of 8.44% between 2021 and 2026. According to Mordor Intelligence, there is a high demand for safe and natural immune-supportive health products, including supplements that support immune health such as chaga, reishi, cordyceps, and turkey tail—all of which are featured in the Marley One mushroom products. It is also expected over the coming years that functional mushrooms will be incorporated into a range of healthcare and pharmaceutical products, in addition to their increased use in the food and beverage sector.
The launch of Marley One products on Amazon comes after Silo Wellness has lined up more than $4 million in international revenue-driving distribution deals for the brand, which the company says has cemented vital routes to market for the brand in both the United States and the United Kingdom. The company is also pursuing a patent-pending psilocybin nasal spray, runs ketamine-assisted retreats in the state of Oregon, and recently expanded its psychedelic clinics in Jamaica to now offer 5-MeO-DMT-enhanced experiences.
Gordon adds: "As consumer awareness and demand for these powerful fungi grows exponentially, we are laser-focused on generating psychedelic revenue now, both through our psychedelic-assisted retreats in Jamaica and Oregon and sales of our Marley One line of functional mushroom products, which are now easier to access than ever."

To celebrate the Marley One brand listing on Amazon and National Mushroom Day on October 15, Silo Wellness is offering shoppers 20% off Marley One products on Amazon and the Marley One website. The code "SHROOMDAY20" will be valid until October 15.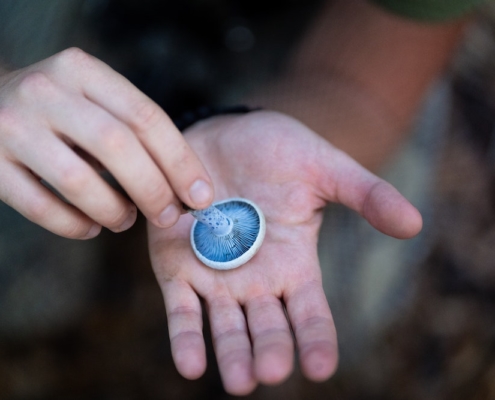 PharmaDrug is bringing an online shop to the U.S. for sales of functional mushrooms and psychedelics once legal.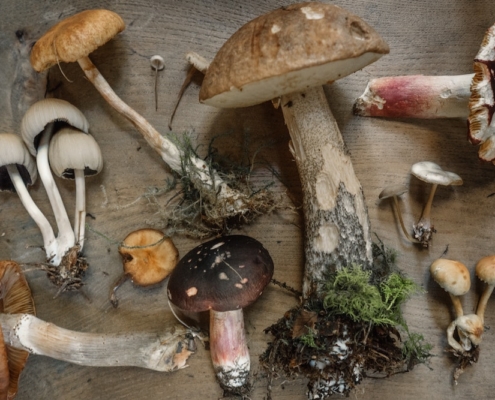 Mydecine Innovations Group says it has found 40 new compounds in at least 25 types of mushrooms with psychedelic and potentially therapeutic properties.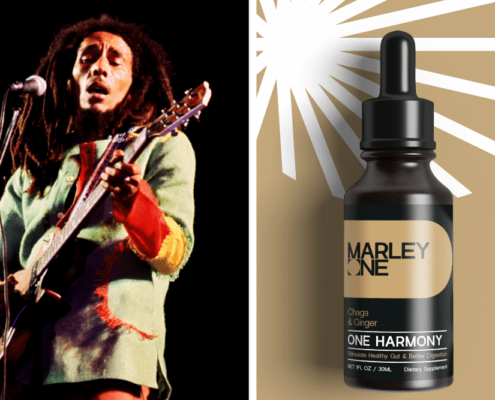 The Bob Marley-inspired line of psychedelic and functional mushrooms, Marley One, has officially launched through partner Silo Wellness.
Psychedelic Spotlight is your reliable source for the latest stories in the emerging psychedelics industry, covering breakthrough discoveries, investor news and cultural reform.
By signing up to the Psychedelic Spotlight newsletter you agree to receive electronic communications from Psychedelic Spotlight that may sometimes include advertisements or sponsored content.