Toronto Moves to Decriminalize Psychedelics
Proposed legislation decriminalizes personal possession and use of all illegal drugs in an effort to focus on health and social equity instead of criminalization.
The Toronto Board of Health has unanimously approved a proposal to decriminalize the personal possession and use of psychedelics and all other drugs in the city.
In a meeting on Monday, the board requested that the city's Medical Officer of Health, Dr. Eileen de Villa, seek a Toronto-wide exemption from criminal penalties for the possession and use of small amounts of drugs from the Federal government under Section 56 of Canada's Controlled Drugs and Substances Act (CDSA).
It is expected the request will be made before the end of the year.
Under the city's current laws, psychedelics are classified as Controlled Substances under the CDSA, meaning they cannot be produced, possessed, sold, imported, or exported without being granted authorization or an exemption by Health Canada.
During the meeting, Dr. de Villa gave a presentation to board members explaining the proposal, which takes an alternative approach than drug criminalization to instead focus on health and social equity.
"Participants in the consultation highlighted the harms and traumas associated with criminalization and that these have had a disproportion impact on people who face other structural inequities such as racism and colonialism," Dr. de Villa said.
The proposal also aims to address Toronto's drug poisoning crisis. As Dr. de Villa explained, Toronto is experiencing record high increases in both fatal and non-fatal overdoses. In the first 10 months of 2021, Toronto Paramedic Services responded to 5,024 suspected opioid overdose calls, 292 of which involved deaths. This is up 40% from the first 10 months of 2020.
"There was already a drug poisoning crisis in Toronto before the COVID-19 pandemic, and this crisis frankly has only been worsened and exacerbated by the COVID-19 pandemic," Dr. de Villa said. "During the course of the pandemic, the unregulated drug supply has become increasingly contaminated with unexpected drugs and toxic substances… and these can lead to more serious overdoses."
Toronto is the second and largest Canadian jurisdiction to request an exemption from the Federal government to decriminalize the personal possession and use of all illegal drugs. Vancouver City Council, after supporting a similar proposal in November of 2020, in May of this year submitted its final proposal to Health Canada requesting the same exemption.  This request is yet to be granted.
Toronto is also just the latest in a string of North American jurisdictions to move towards decriminalization over criminalization in its approach to drugs. In late November, a bill was filed in the state of Florida proposing the decriminalization of psychedelics and all other drugs. Meanwhile, several successful decriminalization measures across the United States have focused on psychedelics alone, with cities like Detroit, Seattle, and Washington D.C. decriminalizing fungi and plant-based entheogens.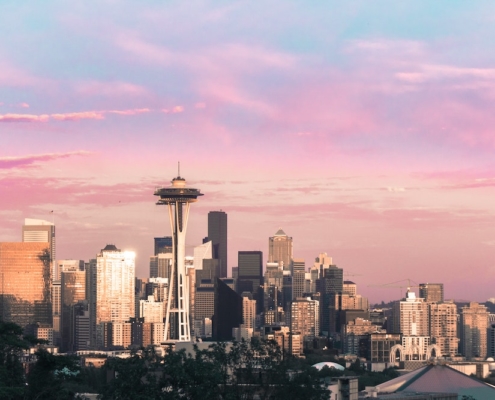 Seattle city council members are being asked to review decriminalizing psychedelics.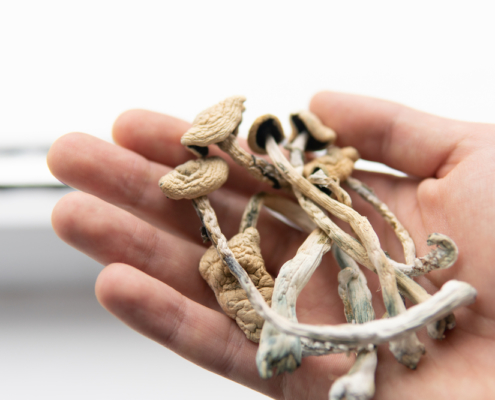 Decriminalization is one step behind legalization. Selling entheogenic plants or fungi remains a felony that could warrant prison time.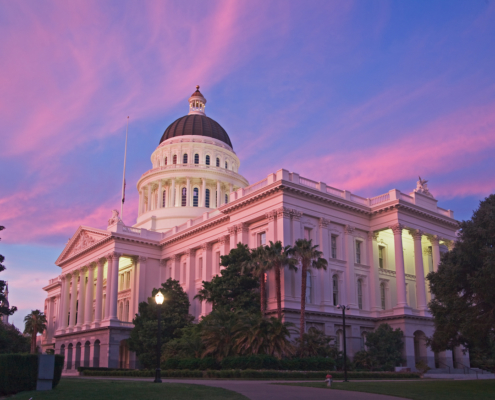 The state's Assembly Public Health Committee wants to set legal limits on possession amount, and at least one advocacy organization thinks that's a problem.
Psychedelic Spotlight is your reliable source for the latest stories in the emerging psychedelics industry, covering breakthrough discoveries, investor news and cultural reform.
By signing up to the Psychedelic Spotlight newsletter you agree to receive electronic communications from Psychedelic Spotlight that may sometimes include advertisements or sponsored content.