If your organization is looking for young leaders already doing the work, these 30 all-stars below are a great place to start.
Psychedelic careers have boomed in the past few years. Paving the way for a new generation of psychedelic researchers, therapists, integration specialists, policy workers, communications experts, and so much more. Entering and supporting a field that is constantly changing is challenging, especially for young folks who are still trying to find their place and passions.
That is why we are highlighting 30 young women who are the rising stars of the psychedelic field. Their push towards psychedelic legalization and decriminalization, research discoveries, harm reduction, adequate mental health care, and building a more inclusive and powerful movement is something to be celebrated and recognized. While we could not feature everyone that is doing incredible work, we focused on leaders from a broad range of psychedelic careers who are not the usual suspects.
If your organization is looking for young leaders already doing the work, these 30 all-stars below are a great place to start.
HAYA AL-HEJAILAN
Haya has her MSc in applied positive psychology and coaching psychology and focused her dissertation research on psychedelic use and wellbeing during the pandemic. She is a graduate of Fluence's psychedelic integration therapy certification program. She currently works as an events planner for the Psychedelic Society in the UK and has been a member of the French Psychedelic Society since 2018. She is considering pursuing a PhD in 2023 with a focus on practically integrating and training cultural competence in future psychedelic therapists so that MDMA assisted psychotherapy can be appropriately applied to women from the Middle East or Muslim backgrounds who struggle with complex PTSD.
LARA ASSEO
Lara graduated from Towson University with her BS in Psychology. She was a student intern at the Johns Hopkins Psychedelic Research Unit working on the Psilocybin-assisted smoking cessation study. Currently, she is the Events Producer at Microdose Psychedelic Insights. She strives to target our mental health care system by finding a divide between arts and sciences via psychedelics and creative expression.
COURTNEY BARNES, ESQ. 
Courtney Barnes is a devoted social justice attorney and leading trailblazer in drug policy reform. In addition to her work as Counsel at Feldman Legal Advisors PLLC, a cannabis and psychedelics business law firm based in New York State, Barnes serves as Policy Advisor for Decriminalize Nature, General Counsel for the Society for Psychedelic Outreach, Reform, and Education (SPORE), and Advisory Board Member of Heroic Hearts Project, Inc. She was a lead drafter of the nation's first voter-initiated psilocybin policy reform ordinance, Denver's Psilocybin Decriminalization Initiative (I-301) in 2018, and has unparalleled experience drafting and helping to implement state and local policy reform measures relating to the decriminalization of psychedelics and the establishment of cannabis regulatory regimes (inclusive of hemp and marijuana).
CAMILLE BARTON
Rooted in Black Feminism, ecology and harm reduction, Camille uses creativity as a means to grow the more beautiful world our hearts know is possible. Embodiment, healing justice and drug policy are key threads within Camille's work. They are certified in the Resilience Toolkit – a framework to manage stress and increase resilience in individuals as well as communities.
From 2015-2020, Camille led the Collective Liberation Project, providing workshops and training on embodied approaches to anti-racism. In 2022, they launched the GEN Grief Toolkit, a collection of embodied practices to support grief work within the community. Camille is currently the head of Ecologies of Transformation, a temporary masters programme at Sandberg Institute, which researches how art making and embodiment can create social change. They also have been a psychedelic policy consultant for the past 6 years.
LEAH BEDROSIAN, MPH 
Leah earned her bachelor's degree in psychology in 2015 from the University of Michigan and her M.P.H. in epidemiology from the University of Michigan School of Public Health in 2018. Leah's research background focused on maternal and child exposure to environmental contaminants, specifically endocrine disruptors. At MAPS PBC, Leah serves as a clinical research scientist, developing clinical study reports for our MDMA-assisted therapy program as well as other regulatory documents and publications. Leah is passionate about mental health and believes that psychedelics are a powerful tool that can help our global community heal and connect.
SHARLEE BUREK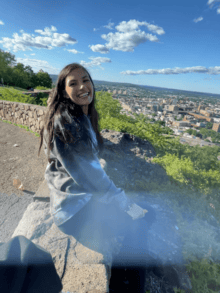 Sharlee Burke is currently pursuing her B.A. in Psychology from the University of New Haven, where she is the president of her SSDP chapter and an intern at Y2Y New Haven. After she graduates, she is interested in obtaining licensure, as well as developing more sensible policies or establishing programs focused on co-occurring issues. She strives to improve the welfare of others on a higher scale and hopes to one day establish a business encompassing comprehensive programs personalized for clients; not only consisting of therapeutic approaches such as psychedelic & CBT, but holistic modalities as well (e.g., exercise, breathwork & art therapy).
CHELSEA DALTON PEDERSON, LMSW
Chelsea completed her master's degree in social work, magna cum laude, at the Graduate College of Social Work and bachelor's, suma cum laude, from the College of Public Service. As a Ketamine therapist, she takes a non-judgmental and inclusive approach to maintaining a safe therapeutic space and will maintain a strengths-based outlook. Focusing on those with Depression, Anxiety, and Substance Use concerns. She is an SSDP alum and previous Drug Use Consultant at TxCOPE.
KAT EBERT 
Kat Ebert (they/them) earned a bachelor's degree in Neuroscience in 2021 from Michigan State University, where they worked as an undergraduate research assistant, conducting research on ketamine-induced cystitis using mouse models. Kat recently worked for The Multidisciplinary Association for Psychedelic Studies Public Benefit Corporation (MAPS PBC) as a Clinical Study Assistant on the Expanded Access team of Clinical Operations. They are now preparing for Medical School where they plan to study Psychiatry and conduct clinical psychedelic research surrounding Substance Use Disorders (SUD) and ADHD, using a compassionate and patient-focused treatment model.
Kat recently finished their term on SSDP's Board of Directors where they had the incredible honor of serving the organization as Chair for the past year. They now plan to get back to their community-organizing roots and focus on local policy and harm reduction efforts.
RAE ELKASABANY
Rae Elkasabany is a harm reduction educator and researcher, specializing in drug education and novel drug checking technology. She currently works at Johns Hopkins Bloomberg School of Public Health as a Research Data Analyst developing a community-based mobile drug checking program using advanced technology to provide real-time results to people who use drugs. Rae also works at DanceSafe, a nonprofit promoting health and safety in nightlife through popular peer-based drug education, as the FTIR Program Coordinator and the DC Chapter Head. She previously worked with the Maryland Harm Reduction Training Institute (MaHRTI) where she trained harm reduction program staff across Maryland to provide optimal services to people who use drugs. As a community organizer, she works closely with event promoters and activist organizations to provide safe spaces for dialogue about controversial topics such as drug use. She received her Master of Science in Public Health in Health Education and Health Communication from Johns Hopkins Bloomberg School of Public Health.
YARELIX ESTRADA 
Yarelix Estrada is a first-generation Latina, drug policy and harm reduction researcher, community outreach worker for overdose prevention, and psychedelic community organizer. In NYC, Yarelix is an organizer with the New York City Psychedelic Society where she works to help build a connection of psychedelic New Yorkers that is grounded in inclusivity, evidenced-based research, and community. She organizes events that are for people of color only to provide a safe space for conversations specific to their community. Yarelix currently works as a City Research Scientist with the New York City Department of Health and Mental Hygiene conducting community-based substance use harm reduction outreach and research. She received her bachelor's degree and Master of Science in Public Health in Health Policy at the Johns Hopkins University and Johns Hopkins Bloomberg School of Public Health, respectively.
ROBIN GRAZULIS
Robin Grazulis is a first generation college student pursuing a BBA in business management at the University of Georgia. Robin works with community organizations to make herself present at events across her community, where she distributes Narcan, hosts Narcan trainings, distributes Fentanyl test strips and offers free substance testing, offers peer support and access to Medication Assisted Treatment for addiction, and utilizes her extensive knowledge of substances and drug policy to make community changes. She was part of the team that drafted an ordinance that ultimately decriminalized cannabis in Athens, Georgia.
EMILY GWOREK 
Emily earned her B.S. in biopsychology in 2020 from the University of California, Santa Barbara. Prior to joining MAPS Public Benefit Corporation (MPBC), Emily was involved with UCSB's chapter of Students for Sensible Drug Policy, participated in the SSDP Psychedelic Pipeline program, and founded a chapter of Psychedelic Club on campus. Emily also spent time working as an intern at Massachusetts General Hospital in the Center for Addiction Medicine, where she helped with a study investigating the effects of medical marijuana on neurocognition.
At MPBC, Emily is currently serving as a Clinical Research Associate (CRA) working on Phase 3 MDMA-Assisted psychotherapy studies for patients with posttraumatic stress disorder (PTSD). Emily is passionate about drug policy reform and harm reduction strategies.
DANIELLE HERRERA, LMFT
Danielle M. Herrera, M.A. LMFT is an Ohlone Land (Oakland) based Psychotherapist providing psychedelic-assisted psychotherapy (KAT), psychedelic integration, and harm reduction psychotherapy at Sage Integrative Health and with Dr. Jennifer Fernandez at the California Center for Change. Her background working with The Harm Reduction Therapy Center and Homeless Children's Network informs her warm and emotion-focused decolonized framework, with attunement to systemic oppressions and violences that impact the individual within a complicated ecosystem. Danielle enjoys working with folks experiencing spiritual emergence, Queer BI&POC, people who use drugs, and others outside of the mainstream.
MOLLY HICKEY
Molly Hickey is a Senior Research Associate at Compass Pathways, where she works in project management, drug development, and scientific communications. She obtained her Bachelor's in Pharmacology from the University of Edinburgh, where she interned at the Centre for Clinical Brain Sciences. She is a WR Henderson Scholar and was awarded to build upon data she had gathered using GCaMP6f imaging and electrophysiology to explore the uniformity of magnesium's potency in reducing glutamate signalling across the drosophila neuromuscular junction (NMJ).
AMY HILDEBRAND
Amy Hildebrand graduated from DePaul University with a Bachelors in American Studies, where she also served as the SSDP chapter President. Amy has served as a Board Member for NORML and as the Chair of the Board of Directors for SSDP. Aside from being a stellar community organizer and non-profit leader, she has also worked as a Recruiter at 4Front Ventures and as a Talent Acquisition Specialist at MAPS PBC. Currently she is the Talent Acquisition Specialist for the Colorado Attorney General's Office.
CALLIE HOFFMAN
Callie Hoffmann graduated with a degree in Political Science from UC Berkeley and is a JD Candidate at University of California, Hastings College of the Law. Callie was a legal intern at Plant Medicine Law Group, a small law firm that works with startups and psychedelic mental health providers. There, she focused on bringing community informed best practices to the growing legal framework for psychedelic-assisted therapy. Callie is president of her university's SSDP chapter and educated students on opportunities available in the psychedelics industry, provides networking opportunities with industry professionals, organized a naloxone training for her community and developed a record expungement clinic that serves San Francisco residents experiencing homelessness. Currently she is a Legal Associate at ReCor Medical, drafting provisions of internal compliance programs and drafting and editing clinical research contracts.
MARIA HOLYANOVA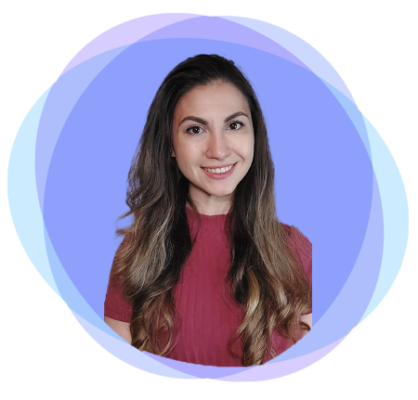 Maria Holyanova is a growth marketer, blogger, editor and Executive Marketing Director at Spotlight Media Corp, as well as the Director of Marketing and Content at Psychedelic Spotlight. With a BCOMM in Commerce with a specialization in Marketing, she has since worked in the real estate, marketing, web development and hospitality sectors. At present, her work revolves around the juncture of topics such as business and psychedelics, psychedelic research and harm reduction. Driven by an insatiable appetite for creatives who share her vision, she is determined to make the revival of psychedelic research widespread, so that psychedelic-inspired companies have an easier path toward alleviating suffering and improving mental health on a global scale.
ALAINA JASTER
Alaina Jaster is passionate about addressing stigmas associated with drug use and wants to educate people on psychedelics and addiction. She is a PhD Candidate in the Pharmacology/Toxicology and Physiology/Biophysics departments at Virginia Commonwealth University where she is focused on the effects of classic psychedelics on preclinical models of substance use disorder. Her goals are to investigate the molecular targets and mechanisms of these compounds in hopes to better understand the potential therapeutic properties and come up with novel treatments for SUD. Additionally, she received her B.S. in 2018 from Central Michigan University, where she focused on ketamine-induced plasticity in the brain. Presently, she is a Consultant at Terran BiosciencesTerran Biosciences and Co-Founder of Your Brain on Science.
NOOR KAYYAL
Noor is the Founder and CEO of Light's Expressions, a conscious women's community portal that elevates global consciousness by empowering authentic community expression and creative leadership. With a vision to see a nature-informed Global Culture of Conscious relation and Innovation, Light's Expressions offers transformational coaching programs, conscious community containers, wellness retreats, and more. Previously, Noor was a Media Communications Trainee for the United Nations and a Holistic Wellbeing Coach at the School of Integrative Healing and Health.
SUTTON KING, MPH
Sutton King, MPH, Afro-Indigenous of the Menominee and Oneida Nation of Wisconsin, is a graduate of NYU School of Global Public Health. She is an internationally recognized Indigenous rights activist, published researcher and social entrepreneur dedicated to developing and scaling innovative solutions to improve Indigenous health equity across sectors.
In 2020, Sutton was named a New York visionary and nominated as a David Prize finalist. She is a MIT Indigenous Solve fellow and a 3x NYU Fellow participating in the NYU ignite alpha and beta fellowships. In 2021, she was named an NYU Female Founder and "one of the 100 most influential people in psychedelics" by Psychedelic Invest and PsychedStudio. Sutton is the co-founder and President of Urban Indigenous Collective, an Indigenous lead public health NGO advocating for and providing access to culturally appropriate healthcare for Urban Natives in the New York City area. She is the Co-Founder of ShockTalk, a culturally tailored telemental health platform that facilitates culturally appropriate patient-provider relationships for Indigenous communities. Overall, she facilitates a relationship between the Psychedelic Space and Indigenous traditional cultures that centers Indigenous sovereignty.
NATALIE LEMBECK 
Natalie Lembeck is an executive assistant, research assistant, and yoga enthusiast living in western North Carolina. Natalie graduated from the Georgia Institute of Technology in 2015 where she earned her B.S. in psychology. Since then, she has worked in labs and clinics involved in MAPS-sponsored research, focusing on the use of cannabis and MDMA to aid in the treatment of PTSD. Natalie recently moved to Western North Carolina where she currently works as the executive assistant to Michael Mithoefer. Natalie is a dedicated Ashtanga yoga practitioner with a deep appreciation for the holistic practices, historical context, and philosophies of the yogic tradition. She enjoys connecting with others and sharing the teachings that have impacted her life through her yoga class offerings in the area.
VICTORIA LITMAN, M.DIV., LL.M., ESQ
Victoria works at the intersections of nonprofit tax law, constitutional law, religious freedom, theology, cannabis, and psychedelics. She holds two degrees in religion and two law degrees. Victoria's pursuit of advanced higher education was motivated by a desire to utilize her knowledge to help create safe access to cannabis and psychedelics.
Victoria developed her strong foundation in federal nonprofit tax law through her advanced tax studies at Georgetown University Law Center. As a Graduate Tax Scholar, Victoria conducted cutting edge research on the tax approaches of entheogenic religious communities, the publication of which is forthcoming. In her advanced tax-exempt organizations course, Victoria researched and wrote about joint ventures between tax exempt nonprofits and for-profit entities in the emerging cannabis and psychedelic industries. Victoria is also a founding member of the Psychedelic Bar Association and a member of the Religious Use and Legalization and Regulation Committees and a member of the International Cannabis Bar Association and its Amicus Committee.
HENA MALIK
A Muslim in the psychedelic space, yearning to learn more about the potentials of plant based medicine, Hena completed her undergraduate studies at the University of Florida in Biology and is pursuing her master's degree at the University of Wisconsin Madison in their Psychoactive Pharmaceutical Investigation program. Hena currently works for the Chacruna Institute for Psychedelic Plant Medicines and has worked with organizations including SSDP & DanceSafe. While promoting harm reduction and learning about the power of these sacred medicines, Hena was inspired to take action in the psychedelic community and destigmatize the use of these substances by engaging in education, and connecting religion to psychedelic use.
MIKAELA DE LA MYCO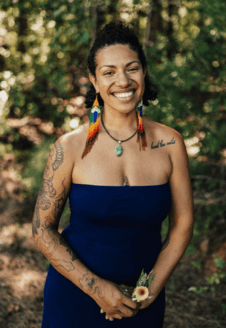 Mikaela de la Myco was born into a first-generation Italian, Afro-Caribbean and Detribalized Mexican family who lived in unceded Tongva territory, Los Angeles. Her education comes from years walking the paths of sacred intimacy work, temple arts, circle keeping, Mexican ceremony, and womb care facilitation, all under the care of teachers and guides.
Mikaela now practices in occupied Cahuilla and Kumeyaay territory — San Diego, CA. As a mushroom matriarch, she creates much needed education and spaces for unmet populations in the psychedelic renaissance, with an emphasis on mothers, bleeding people, and family communities. Her primary focus is holding community based circles where people can journey through the dark amenta to uncover their ancestor codes, explore and rewrite trauma wounds and make meaning with mushroom and other earth medicines.
MARISA NOVY
Marisa Novy is a designer, artist and marketer with over 10 years of experience connecting the dots between people and startups + small businesses in the art, music, event, hospitality + psychedelic industries, including two of her own. She completed her BBA in Marketing as a Business Scholar through UW-Milwaukee's, Lubar School of Business. In spring of 2018, she began creative contract work for education and media startup, Psychedelics Today. As the first true employee, she has helped Psychedelics Today grow from a small startup to a trusted education and media provider in the psychedelic space.
ALEXIA OBROCHTA
Alexia Obrochta is a student at the University of Florida pursuing a Dual Degree in General Psychology and Public Health. As someone who has seen first-hand the positive and negative impacts of drugs, she decided to get involved in advocacy for harm reduction by creating a chapter of SSDP at UF. She is a volunteer for the Alachua Victim Services Hotline and aspires to volunteer with Fireside Project one day. Also, she is a research assistant in the Human Behavioral Pharmacology and Decision-Making Laboratory. Her goal is to attend an APA-accredited counseling or clinical psychology Ph.D. program and become a licensed psychologist. Ultimately, her dream career is being able to do psychedelic research, teach at a university, and also have her own psychedelic therapy practice.
TAYLOR PUCH
Taylor graduated from Purdue University Global with her master's degree in Research Psychology  in 2021. She completed and published her master's thesis titled "Psilocybin and Depression: Past Psilocybin Use Improving Future Depressive Symptom Management". She is interested in pursuing her doctorate degree as well.
Taylor is an ambassador for the Students for Sensible Drug Policy for McHenry, IL, and also works on their Policy Council Tactical Team. She strives to educate others about all types of drugs, promote harm reduction strategies, and work towards reforming drug policy on a national and state level. Taylor plans to research how psychedelic substances such as psilocybin can help individuals with depression, anxiety, PTSD, and more. The efficacy shown by past studies blows therapy alone out of the water, and I hope to tap into this ever-growing field.
ALLI SCHAPER
Alli Schaper is the CEO & Co-Founder of Into The Multiverse, an education-first ecosystem for all things fungi. She is most often caught talking about how mushrooms can change the world, and is passionate about the legalization of microdosing psychedelics for optimal human wellness.
Her passion for bringing microdosing psychedelics to the mainstream wellness conversation led her to collaboratively launch Microdosing Collective in 2022, a non-profit organization dedicated to education on the benefits of legalizing microdosing psilocybin for optimal human wellness. Alli is a Certified Public Accountant and holds a Masters in Accounting from UT Austin.
NAOMI SHIFMAN
Naomi Shifman is currently pursuing their BS in Neuropsychology at Drexel University. Prior, they worked in a public health workgroup to create public policy briefs on hallucinogen use in Pennsylvania. Through their independent course studies, they are currently developing a research study on psychedelic clinics and the future of them. On the harm reduction and policy side, Naomi currently serves on a marijuana community advisory board to help engage the local Philadelphia community in medical cannabis related information and events. Currently, Naomi plans to pursue a career in research, specifically examining the neuropsychological benefits and applications of psychedelic assisted psychotherapy in order to address the specific clinical needs of patients with various disorders.
BIANCA WATT
Bianca Watt holds a MSc in Clinical Neuropsychiatry MSc from King's College London and a B.A. in Psychology from University of California, Berkeley. She is currently working towards a career in psychedelic science with the goal of becoming a licensed clinical psychologist in the field of psychedelic research and medicine. She is passionate about DEI, social justice, harm reduction, drug policy reform and bridging the treatment gap between conducting research and implementing clinical interventions. She has served as a research assistant at UC Berkeley, UC San Francisco, and Oregon Health & Science University.