7 'Fantastic Fungi' Facts We Learned From Psychedelic Mushroom Documentary on Netflix
Now streaming on Netflix, this critically acclaimed film gives viewers a glimpse into a clinical psilocybin trip while revealing that mushrooms have so much more to offer humanity.
Looking to take a trip without leaving the comfort of your own couch? Netflix has you covered with Fantastic Fungi, a 2019 documentary about the mysterious, medicinal, and mind-altering properties of mushrooms.
Narrated by Oscar-winning actress Brie Larson and directed by acclaimed cinematographer Louie Schwartzberg, the visually stunning film gives viewers a glimpse of what mushrooms growing in the forest look like while dispensing an assortment of fascinating fungi facts.
From a mushroom-powered internet for the forest to fungal spores capable of cleaning up oil spills, here are the seven most interesting things we learned while watching the film with a 100 percent critic approval rating on Rotten Tomatoes.
Death Is a Delicious Meal for Mushrooms
"Fungi are the grand molecular decomposers of nature," mycologist and entrepreneur Paul Stamets declares early on in the film. "Now what does that mean? They break down [decaying organic matter]. If I was laying down on the ground and I died, fungi would leap up to recycle me. That's the way of nature."
"Mushrooms represent rebirth, rejuvenation, regeneration," he adds over striking time-lapsed imagery of decomposing leaves and branches becoming a feast for forest mold and full-blown mushrooms. "Fungi generate soil that gives live."
According to food journalist Eugenia Bone, fungi is a vital part of the circle of life. "They decompose dead and dying organisms and move all those nutrients back into the cycle," she explains, adding, "They're the digestive tracts of the forest."
Fungi Networks Are the Internet of the Forest
Fantastic Fungi explains how forests are connected by a mycelium, a network of subterranean fungal threads which helps organism absorb nutrients from their environment. "Mycelium … can have literally trillions of end branches. Almost everyone knows about the computer internet. The mycelium shares the same network design," Stamets tells viewers.
"Trees are communicating using the mycelium as pathways," journalist and Omnivore's Dilemma author Michael Pollan adds, suggesting trees actually use it to feed one another by swapping nutrients along the underground network.
Fungus Can Get Humongous
Move over, blue whale—the world's biggest living organism is … a mushroom in Oregon? It may sound like something out of a Portlandia sketch, but there really is an underground mushroom network in eastern Oregon's Malheur National Forest spanning over 2,000 acres, weighing over 35,000 tons, and over 8,000 years old. Scientists believe the Armillaria ostoyae specimen, nicknamed the "Humongous Fungus," is not only the largest and heaviest organism on the planet but also one of the oldest.
"A mycelium can theoretically live forever as long as it has food to grow into," Bone tells viewers in Fantastic Fungi.
Will the Fungus Among Us Save Our Environment?
Certain species of the single-celled fungus yeast are capable of converting carbohydrates into alcohols and carbon dioxide. The process, called fermentation, is the same magic responsible for everything from beer and bourbon to Roquefort blue cheese. As explained in the film, however, fermenting fungi can do a lot more than keep us drunk and well fed.
"This ability to break things down is a talent, if you will, that can be harnessed to help us deal with some of problems, like pollution," Bone said, explaining fungi have even been used to help clean up oil spills.
Ecology professor Suzanne Simard suggests fungi could help slow climate change, too. Plants absorb the greenhouse gas carbon dioxide during photosynthesis and leave oxygen in its place. As Simard explains it, fungi plays an important part in helping the plants safely store that CO2 underground. "The carbon ends up in the fungal cell walls," she says, adding, "If we maintain the plants, the forest, and the natural fungal community we've got a natural engine that's storing carbon below ground."
Did 'Magic' Mushrooms Help Mankind Evolve?
"In about two million years, the human cortex tripled in size and the brain exploded over a ridiculously short span of evolutionary time," says Dennis McKenna, an ethnopharmacologist featured in Fantastic Fungi. He and his late brother, Terence McKenna, famously proposed the "Stoned Ape" theory of human evolution.
According to the hypothesis, proto-man's brain may have in a sense expanded after repeatedly consuming any mind-expanding magic mushrooms it stumbled across. He believes the altered consciousness may have given proto-man an upper hand when it came to innovating new tools and weapons.
"It's not so simple to say that they ate psilocybin mushrooms and suddenly the brain mutated. I think it's more complex than that, but I think it was a factor," McKenna argues. "It was like a software to program this neurologically modern hardware to think, to have cognition, to have language—because language is essentially [the common psychedelic side-effect] synesthesia."
Fungi Helped the Allies Win World War II
In the late 1920s, Scottish biologist Alexander Fleming discovered penicillin mold, the world's first broadly effective antibiotic. He wasn't able to mass produce the mold at the time, but about a decade later, British and American scientists piggybacking off his fungal findings figured out how to grow large quantities of penicillin and use it to effectively fight off disease and infection. This revolutionized the field of medicine almost overnight.
As explained in Fantastic Fungi, their timely discovery also gave the Allied powers an immeasurable advantage during World War II. Disease and infection had claimed countless lives on the battlefield up until that point, but with millions of doses of penicillin in their pockets American soldiers stormed the beaches of Normandy in 1944, beat back the German forces, and eventually helped liberate Europe from Nazi occupation.
Mushrooms Offer So Many More Medicinal Benefits
When it comes to mushroom's medicinal benefits, antibiotics may be just the tip of the fungal iceberg. According to the film, one mushrooms species can boost a person's overall immune system while others may go so far as to combat cancer and thwart dementia. "A researcher … discovered [the Lion's Mane] mushroom stimulates nerves to regrow, and he postulated it could be an effective treatment against Alzheimer's," Stamets explains.
The science is even more clear regarding psychedelic mushrooms like psilocybin, meanwhile, which is being effectively used to treat issues ranging from addiction and depression to post-traumatic stress disorder and more. Fantastic Fungi follows several cancer patients partaking in an academic study involving doctor-guided psilocybin trips. Tony Head, a participant who'd recently been diagnosed with a severe case of prostate cancer, revealed he signed on hoping the magic mushrooms might assuage his fears of death.
It worked.
"It's a feeling of such immense power that you can't even imagine. I've never felt anything like it before. It was about being in a place of infinite space, and just being there," Head said after completing his psilocybin experience. He added, "The most glorious part was that it made me feel more comfortable with living because, uh, I'm not afraid of dying."
According to Roland R. Griffiths, the Johns Hopkins University professor of neuroscience who engineered the experiment, Head wasn't alone. "One third of individuals in the study say it was the single-most spiritually significant experience of their lives."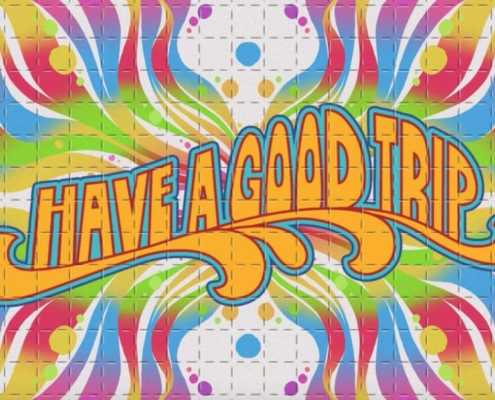 Enjoy one of these three movies exploring psychedelia, now streaming on Netflix or Amazon.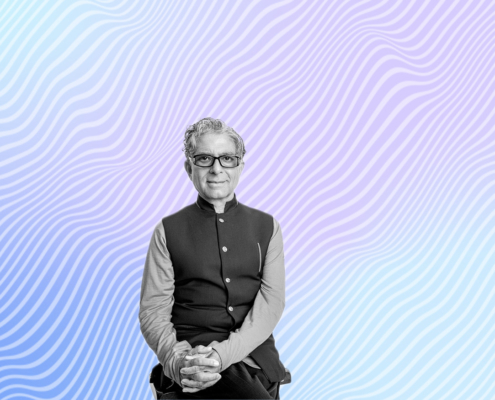 The spiritual wellness author recommends "combining meditation, music, psychedelics, and a little bit of explanation that reality is not what you're seeing."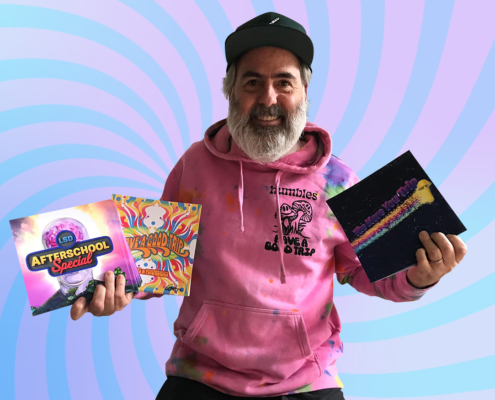 The filmmaker behind the Netflix hit tells us a sequel or a series is on the way, as well as which celebrities may share more psychedelic adventures.
Psychedelic Spotlight is your reliable source for the latest stories in the emerging psychedelics industry, covering breakthrough discoveries, investor news and cultural reform.
By signing up to the Psychedelic Spotlight newsletter you agree to receive electronic communications from Psychedelic Spotlight that may sometimes include advertisements or sponsored content.