Field Trip Uplists to Nasdaq | Cybin to NYSE | Mydecine MDMA Patent: Big Week For Psychedelic Stocks
Big Week For Psychedelic Stocks: Field Trip Uplists to Nasdaq, Cybin Uplists to NYSE & Mydecine Files A NEW MDMA Patent!
On July 23, Field Trip Health, (FTRP: TSX), ( FTRPF: OTC), announced that they received conditional approval from The NASDAQ Stock Market to uplist to the Global Select Tier of that market, subject to fulfilling any remaining conditions as required by NASDAQ. The date for the uplisting is still to be confirmed, though we should expect an announcement shortly.
Cybin Inc., (CYBN: NEO), ( CLXPF: OTC), also announced that they received conditional approval to uplist to the NYSE. Like with Field Trip, this uplisting to the NYSE is still conditional on several technicalities, so it is not a 100% done deal yet. Once these procedural steps have been taken, a date will be announced.
In other news, Mydecine, (MYCO: NEO), (MYCOF: OTC), has announced that the company has filed a patent to include MDMA-like molecules. This is exciting, because MDMA to treat PTSD is one of the most exciting applications of psychedelic therapy and the results from the most recent MAPS study looking at MDMA to treat PTSD were groundbreaking.
Links:
FIELD TRIP HEALTH LTD. OBTAINS CONDITIONAL APPROVAL TO LIST ON NASDAQ UNDER THE SYMBOL "FTRP":
https://thepsychedelicinvestor.com/2021/07/23/field-trip-health-ltd-obtains-conditional-approval-to-list-on-nasdaq-under-the-symbol-ftrp/
CYBIN ANNOUNCES CONDITIONAL LISTING APPROVAL FROM NYSE AMERICAN:
https://thepsychedelicinvestor.com/2021/07/23/cybin-announces-conditional-listing-approval-from-nyse-american/
MYDECINE EXPANDS PORTFOLIO OF NOVEL MOLECULES FILING NEW PATENT FOR MDMA-LIKE COMPOUNDS:
https://thepsychedelicinvestor.com/2021/07/24/mydecine-expands-portfolio-of-novel-molecules-filing-new-patent-for-mdma-like-compounds/
Enjoy the episode!
Follow us on social media! 🙌
Instagram: @thepsychedelicinvestor
Facebook: @thepsychedelicinvestor
Want to collaborate? Send us an email at:
thepsychedelicinvestor@gmail.com
Music from:
www.bensound.com
Video editing: @themyaholy
Check out our Benziga discounts
https://benzinga.grsm.io/jameshallifax1834
https://benzinga.grsm.io/thepsychedelicinvestor
DISCLAIMER: I am not a financial adviser nor a CPA. These videos are for educational and entertainment purposes only. Investing of any kind involves risk. While it is possible to minimize risk, your investments are solely your responsibility. It is imperative that you conduct your own research. I am merely sharing my opinion with no guarantee of gains or losses on investments.
All of the information in this video is public information that James (The Psychedelic Investor) believes to be reliable but it is not guaranteed to be 100% accurate and as such should not be used as advice. Any opinions or thoughts from James (The Psychedelic Investor) are subject to change.
#FieldTripHealth #Cybin #Mydecine
Have you heard about our new community?
We're excited to announce Bonfire -
a personal growth community for people who are interested in psychedelics.
Join us for our launch event on July 18th, where we'll share about the work we'll be doing together to actualize our personal missions, grow, and heal together.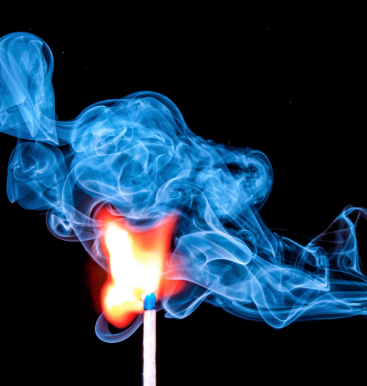 Psychedelic Spotlight is your reliable source for the latest stories in the emerging psychedelics industry, covering breakthrough discoveries, investor news and cultural reform.
By signing up to the Psychedelic Spotlight newsletter you agree to receive electronic communications from Psychedelic Spotlight that may sometimes include advertisements or sponsored content.