The psychedelic drugs market is finding a strong base in North America, according to new data. The U.S. and Canada in particular are supporting its expansion.
While still largely illegal across much of North America, the U.S., Canada, and Mexico are emerging as leaders in the advancement of psychedelic drugs and therapies, according to new data.
According to a new report from PharmiWeb, the psychedelics drug market in North America "is expected to dominate the global Psychedelic Drugs market, owing to the higher adoption of Psychedelic Drugs in the region. North America to be followed by Europe, due to the increasing number of psychiatric disorders."
The psychedelic market is projected to grow at 16.3% CAGR to nearly $7 billion by 2027, according to Data Bridge Market Research.
"The Psychedelic Drugs market is growing rapidly due to the increasing prevalence of depression and other mental disorders worldwide," PharmiWeb notes. "The need for handling environmental stress and enhanced and better quality of lifestyle is acting as a driver for the Psychedelic Drugs market."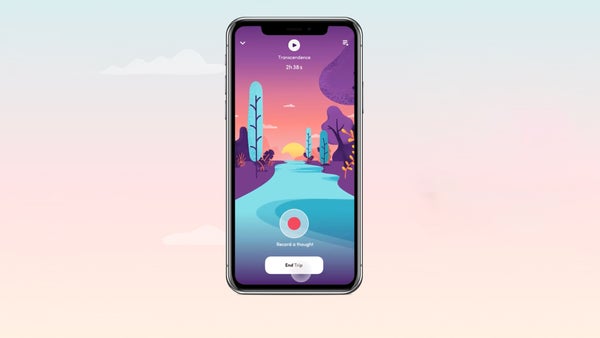 The report points to LSD as a leading substance in the surge, expected to hold "a major share" in the market. According to Dr. Nathan Bryson, Field Trip's Chief Science Officer, the industry at large holds "great potential" in treating a variety of mental health issues. "Clinical studies on psilocybin and other plant-based psychedelic compounds have shown that they have great potential to produce profoundly positive changes in individuals, particularly those struggling from serious mental health conditions like anorexia, depression and PTSD," Dr. Bryson said in a statement. Field Trip is leading the development of psychedelic therapies including a guided app. It recently added renowned physician, Dr. Andrew Weil, to its board of directors.
Legislation across the U.S. is seeing key markets including Washington D.C., Denver, and parts of California, make possession and use of psychedelics the lowest priority for law enforcement. A groundswell of decriminalization laws are bubbling to the surface after Oregon became the first state to decriminalize last November. California, Hawaii, and Florida are looking at loosening restrictions.
The recent number of companies going public on the Canadian and U.S. stock exchanges also signals a shift in the market. More than two dozen companies have gone public in recent years as demand continues to rise for psychedelic treatments and therapies.