California stands on the cusp of a psychedelic revolution with the TREAT Act and a landmark bill on 'magic mushrooms,' even as Michigan, Congress, and global initiatives from Sweden to Canada expand the horizons of mental health, addiction treatment, and veteran care.
Welcome to this week's roundup of psychedelic news, where change is brewing across borders and from coast to coast! California is at the forefront with its groundbreaking TREAT Act and a crucial bill on 'magic mushrooms' awaiting the governor's decision. Not to be outdone, Michigan's legislators are advocating for psychedelic therapies specifically targeted at combating veteran suicides.
On the global stage, Sweden's Norssken Foundation is pioneering funding for psychedelic medicine, while Canada offers fascinating insights into the impact of psychedelics on alcohol, tobacco, and drug habits. Congress has also approved amendments in the Defense Budget Bill to further psychedelic research, indicating growing bipartisan support.
As Phase 3 trials demonstrate the remarkable effectiveness of MDMA in treating PTSD and the dual powers of ketamine in revolutionizing approaches to labor anesthesia and postpartum depression, we find ourselves in an incredibly exciting time to explore the transformative world of psychedelic medicine and therapy.
It's been a huge week with a wave of breakthroughs; join us as we delve into the latest developments!
Will 'Magic Mushrooms' Get the Green Light in California? A Landmark Bill Awaits Governor's Decision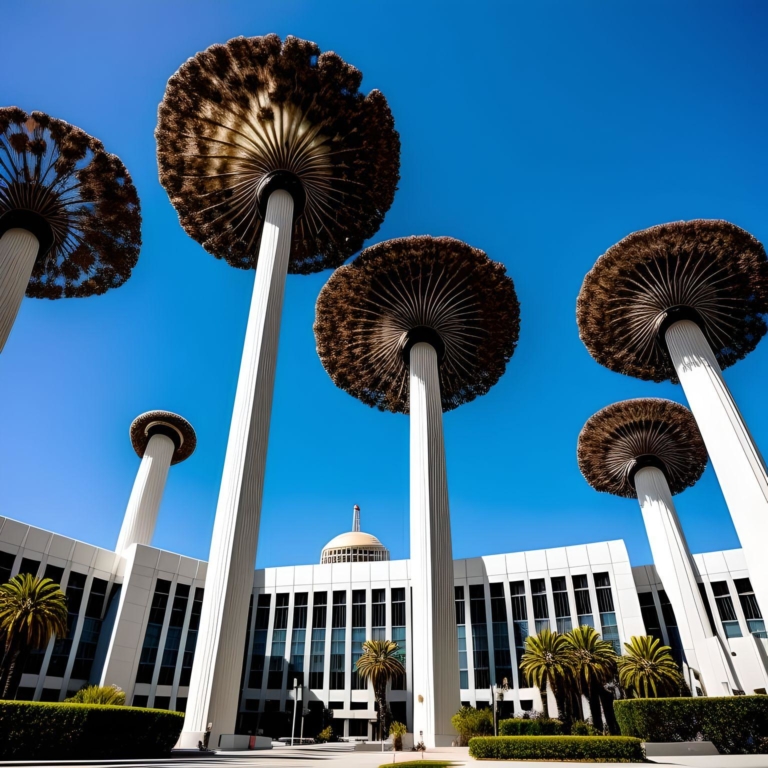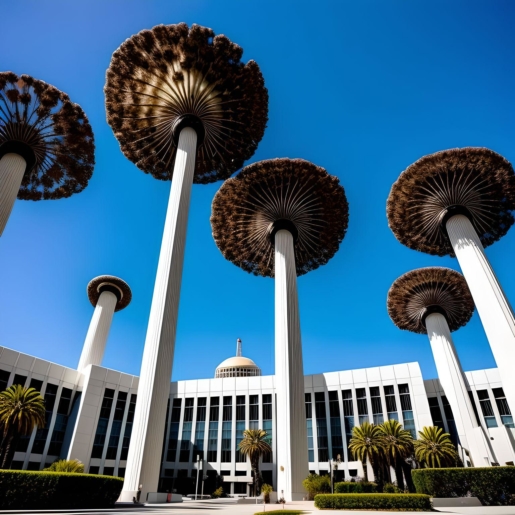 A bill endorsing the decriminalization of specific psychedelic substances, such as "magic mushrooms," has successfully passed through the California legislature. Sponsored by State Senator Scott Wiener, the legislation also proposes expunging the criminal records of individuals previously convicted for possessing or using these drugs. Currently, the bill awaits Governor Gavin Newsom's decision on whether to enact it into law, although his intentions remain undisclosed.
The proposed legislation also seeks to establish a bureaucratic process that could potentially authorize the therapeutic use of psychedelic substances. Senator Wiener emphasizes that individuals, including veterans coping with PTSD and depression, should not face criminal charges for seeking alternative treatments. He highlights the potential effectiveness of plant-derived psychedelics, which are non-addictive, in addressing the significant mental health challenges our nation is confronting. In a previous attempt in 2021, Wiener successfully advanced the legalization of these substances in the Senate, but its progress was ultimately halted in the Assembly.
While advocates for psychedelic reform maintain a hopeful outlook, it is premature to start celebrating. Governor Newsom has not voiced opposition to the current bill; however, it is worth noting his previous rejection of Senator Wiener's SB-57. The aforementioned bill aimed to establish secure and monitored drug-use locations in various cities across California, with the objective of reducing overdose fatalities. In his 2022 statement, Newsom expressed concerns regarding the unlimited number of safe injection sites that the bill would authorize, highlighting the potential for unintended consequences. He emphasized the critical need for a well-thought-out plan, as the absence of one could potentially exacerbate drug-related issues in urban areas. As the decision to legalize psychedelics ultimately rests with the Governor, his stance on ethical matters pertaining to this subject remains uncertain.

Read also: Here's When California Will Likely Decriminalize Psychedelics 

California's TREAT Act: A Dual Path to Decriminalizing Psychedelics and Funding Therapeutic Research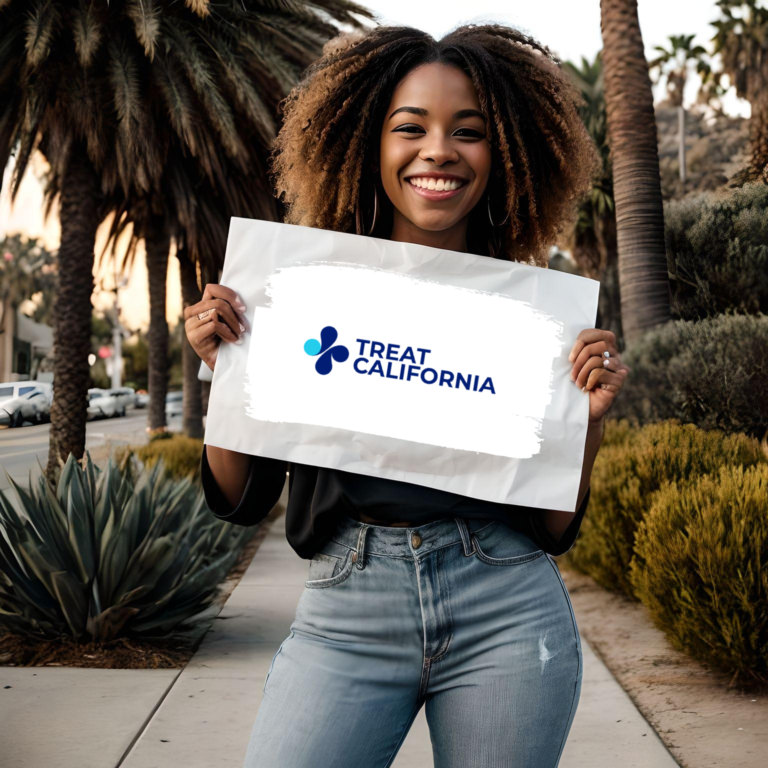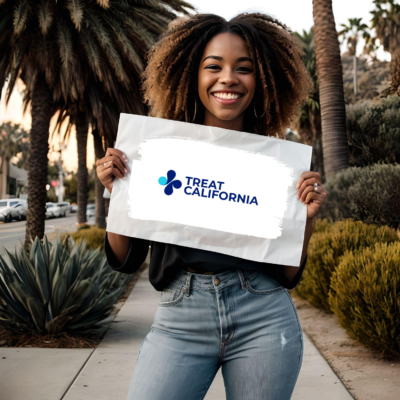 In other psychedelic news, last week, on the same day that California legislators approved legislation to decriminalize psychedelic substances, the state's Legislative Analyst's Office (LAO) published an analysis of a potential ballot measure. This measure aims to allocate $5 billion from bond proceeds to support mental health treatments involving psychedelics.
According to the newly-released assessment, although implementing the proposal could result in a nearly $6.6 billion expense for California over three decades, it also has the potential to generate income through novel scientific advancements.
Termed the TREAT California Act, the initiative wouldn't alter the legality of any substances. Instead, it aims to set up the TREAT Institute, a state body focused on boosting psychedelic research for therapeutic purposes. The ultimate objective is to secure FDA approval and make these therapies widely accessible.

The TREAT Institute, as part of its proposed initiative, would allocate grants for investigating the potential benefits and risks of psychedelic therapies for a variety of mental and physical health issues, such as addiction, anxiety, depression, and PTSD, among others. Entities receiving funds from the TREAT Institute, including businesses and universities, would be bound by intellectual property agreements. This setup could allow California to earn revenue if any groundbreaking scientific discoveries, like new drugs, emerge from the research.
The Legislative Analyst's Office (LAO) report notes that any state revenue from such discoveries remains uncertain, both in terms of timing and amount. The research and development (R&D) process is lengthy, so it's unlikely that the state would see immediate financial returns. Additionally, while many R&D projects may not yield profitable results, a few could be highly lucrative. The revenue California might receive would depend on the specifics of each intellectual property agreement.
Michigan Takes the Lead: Legislators Push for Psychedelic Therapies to Combat Veteran Suicides
States like Oregon, Colorado, and California aren't the only ones pushing boundaries by exploring psychedelics as a potential mental health solution. Michigan is leading the way with the decriminalization of psychedelic plants and fungi in four cities. And now, state legislators are urging Congress to seriously consider the regulated use of psychedelics in medical settings to enhance mental health care for veterans. It's an exciting movement that could make a real difference!
Legislators supporting the resolution are really concerned about the disturbing statistics showing that from 2016 to 2020, a total of 882 veterans in Michigan tragically took their own lives. They're basically echoing the efforts of the Minority Veterans of America (MVA), who've previously been advocating to federal legislators with the power to reclassify Schedule 1 psychedelic substances. In 2021, the MVA formally reached out to the Congressional committees overseeing veterans' affairs, urging them to relax regulations that restrict the use of psychedelic treatments.
Get the full coverage of what's happening here, as contributor Greg Gilman dives in.
Unlocking Minds, Unlocking Markets: The Psychedelic Boom in Mental Health Care
The worldwide market for psychedelic drugs is anticipated to witness an annual growth rate of over 14% from 2023 to 2035, with projected revenue reaching $12 billion by 2035. This growth can be partially attributed to the COVID-19 pandemic, which has resulted in an upsurge in self-medication with psychedelic drugs due to heightened mental health concerns such as stress, anxiety, and depression. According to a report produced by Research Nester; the future of mental health is looking psychedelic!
Recent advancements in psychedelic drug research and development have revealed their potential for treating various mental health disorders. The significant increase in investment, amounting to nearly $2 billion in 2021 alone, has facilitated more clinical trials and raised awareness of the therapeutic possibilities of these drugs. Market growth is further driven by the growing interest of venture capitalists and the surge in patent applications. Moreover, collaborations between academic institutions and pharmaceutical companies, exemplified by the partnership between CaaMTech and the University of Wyoming, continue to drive progress in this field.
According to the report, as of 2033, the North American market for psychedelic drugs is expected to be the dominant player in terms of revenue. This growth can be attributed to the rising prevalence of mental health issues in the region. According to the 2022 Adult Prevalence of Mental Illness (AMI) statistics, approximately 19.86% of Americans, which is nearly 50 million people, are affected by some form of mental illness, with 4.91% facing severe conditions. The prevalence rates vary across states, with New Jersey reporting a rate of 16.37% and Utah at 26.86%.
The increasing incidence of mental health problems has led individuals to explore alternative treatments such as psychedelic drugs, which have shown promising results in enhancing mental well-being. Public awareness campaigns, like Canada's Mental Illness Awareness Week held in October 2022, have played a crucial role in increasing public knowledge about the therapeutic benefits of psychedelic drugs. Additionally, the region is home to key pharmaceutical companies that are heavily investing in the research and development of the psychedelic drugs market, further driving its growth.

Segmentation and Expected Applications?
By 2033, projections indicate that the largest market share will be held by the use of psychedelic drugs in the treatment of Post-Traumatic Stress Disorder (PTSD). This upward trend can be attributed to the growing recognition of the efficacy of these drugs in managing PTSD symptoms. In advanced economies, the prevalence of PTSD is notably high, with about 5% of Americans experiencing it annually, according to data from the U.S. Department of Veterans Affairs. As of 2020, approximately 13 million Americans have been diagnosed with PTSD. The lifetime risk is particularly higher for women at around 8% compared to about 4% for men. Several contributing factors to the increasing demand for psychedelic treatments for PTSD include the rising number of veterans, abuse victims, and trauma survivors. Furthermore, ongoing clinical trials exploring the potential benefits of psychedelics in the treatment of PTSD are expected to further bolster this market segment.
The report provides a comprehensive analysis of the global psychedelic drugs market, encompassing key segments such as End User, Types of Drugs, Source, Route of Administration, and Types. With its detailed insights, the report suggests that the future of the psychedelic market holds great promise for business and career opportunities over the next decade.
Congressional Committee Approves Psychedelic Research Amendments in Defense Budget Bill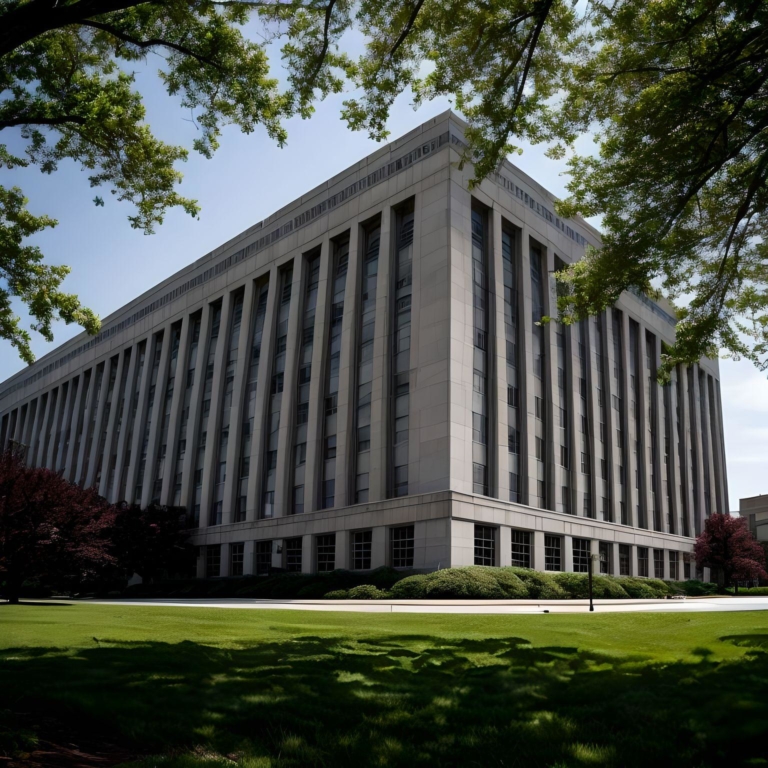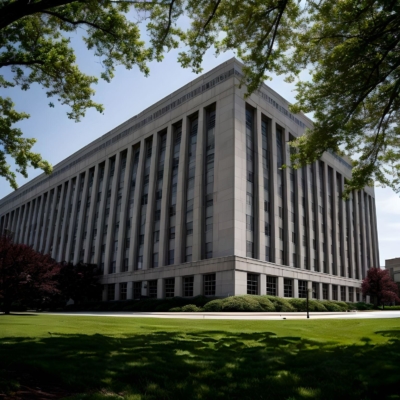 A prominent Congressional committee has approved two amendments related to psychedelic substances for debate on the House floor, included within an extensive budget bill for the Department of Defense.
Various members from both parties have submitted proposals aimed at reforming drug policies, intending for them to be included in the budget legislation for Fiscal Year 2024. The House Rules Committee took action on Tuesday to greenlight the two psychedelics-focused amendments for further discussion and voting in the full House.
The spending bill related to the Department of Defense is one of four financial packages under review by the committee.
Amendments approved by the Rules Committee for discussion on the House floor are as follows:
Rep. Dan Crenshaw (R-TX): Provides funding for the Defense Health Agency to submit a report to Congress on options to ensure that active-duty service members who are suffering from Traumatic Brain Injuries (TBI) and Post-Traumatic Stress Disorder (PTSD) are able to participate in clinical trials under the Department of Veterans Affairs for the purposes of studying the effectiveness of psychedelic substances.
Reps. Morgan Luttrell (R-TX) and Dan Crenshaw (R-TX): Provides $15 million in funding for the DoD Wide Psychedelic Medical Clinical Trials.
These amendments are part of a larger Department of Defense budget package, which is one of four financial bills currently under review by the committee. With amendments focusing on everything from studying the effectiveness of psychedelics in treating Traumatic Brain Injuries and PTSD to allocating $15 million for Department of Defense-wide psychedelic clinical trials, this development marks another significant step forward in U.S. drug policy and medical research.
Sweden's Norssken Foundation Paves the Way in Psychedelic Medicine Funding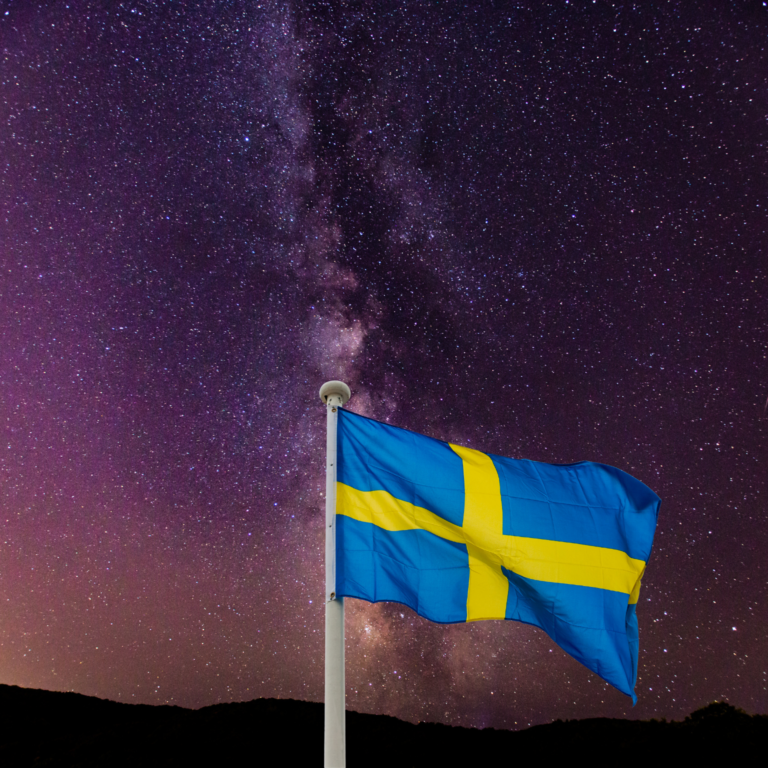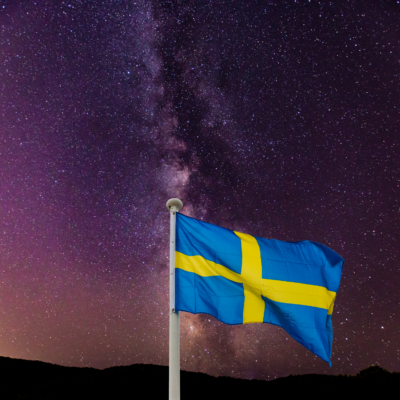 Acknowledging the increasing worldwide attention towards the prospects of medicines based on psychedelics, the Norssken Foundation in Sweden has recently declared the start of a new program to allocate approximately $3.6 million (€3 million) for multiple psychedelic healthcare research projects in Sweden.
The program, named Norrsken Mind: Psychedelic Science Initiative, has to date provided around $703,000 (€587,000) in grants. Among the recipients are research projects at the Karolinska Institutet focusing on psilocybin treatment, as well as another project at Umeå University that is centered on MDMA therapy. 
Both initiatives are designed to address mental health conditions: the psilocybin research concentrates on severe depression, while the MDMA project looks into treating depression in young adults.
The charitable organization also revealed that the initial $3.6 million (€3 million) is just the starting point. It aims to amass and allocate additional funds for psychedelic research beyond Sweden in the not-so-distant future.
Trading One High for Another? How Psychedelic Use Impacts Alcohol, Tobacco, and Drug Habits: A Canadian Psychedelic Survey Breakdown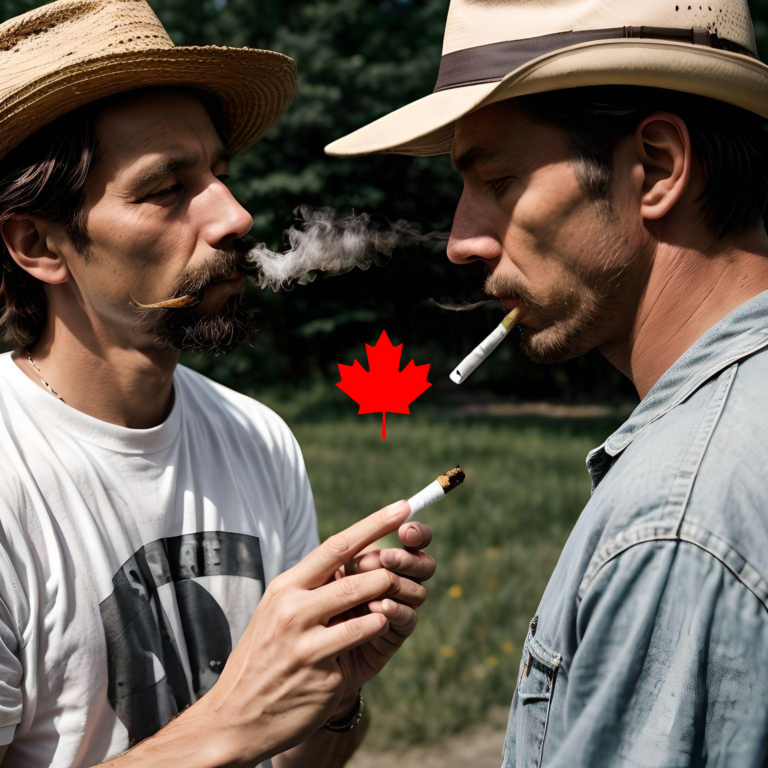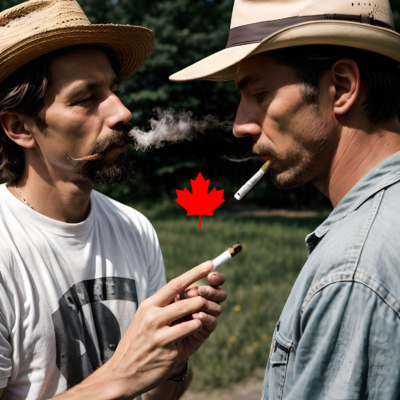 Perhaps this psychedelic news is not what we expected? A comprehensive web survey revealed that adults frequently reduce or abstain from alcohol, antidepressants, and cocaine usage after initiating the use of psychedelics. However, their consumption of cannabis and tobacco generally increases. These findings were published in the International Journal of Mental Health and Addiction.
Psychedelics, encompassing substances such as psilocybin, LSD, DMT, and mescaline, induce profound alterations in an individual's mental state and perception. While these substances have ancient origins rooted in cultural and spiritual practices, they are illegal in most parts of the world.
Influenced by recent studies showing psychedelics' therapeutic benefits for mental health issues, Kevin F. Boehnke and his team hypothesized that such positive effects might lead to reduced alcohol and tobacco use. The researchers examined information from the Canadian Psychedelic Survey and saw an interesting trend.
The findings revealed that post-psychedelic use, 44% of participants reported cutting down on or quitting alcohol, while 43% did the same for antidepressants and cocaine. Conversely, 14% indicated initiating or escalating the use of another substance. Specifically, 11% mentioned an uptick in cannabis consumption and 9% noted an increase in tobacco use. Additionally, 4% stated they began using amphetamines after their psychedelic experience.
Generally, those who reported a decrease in substance use were often younger and had tried various psychedelics. Notably, those using psychedelics mainly for medical reasons commonly reported such reductions. Importantly, 58% identified psilocybin as a key factor in cutting down or ceasing the use of other substances.
To dive deeper into these findings, we encourage you to read the full paper here.


Unlocking the Dual Powers of Ketamine: A Revolutionary Approach to Labor Anesthesia and Combating Postpartum Depression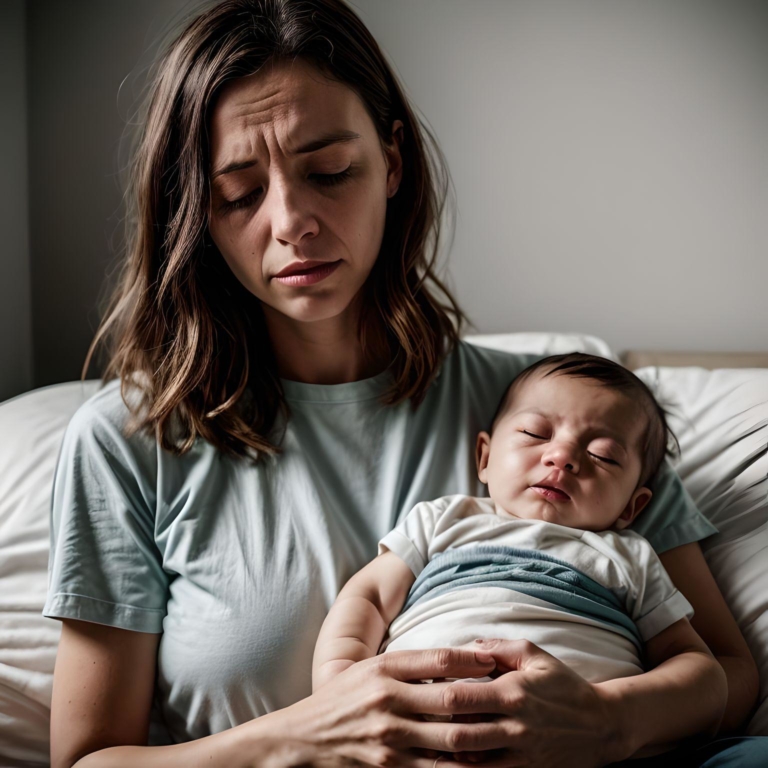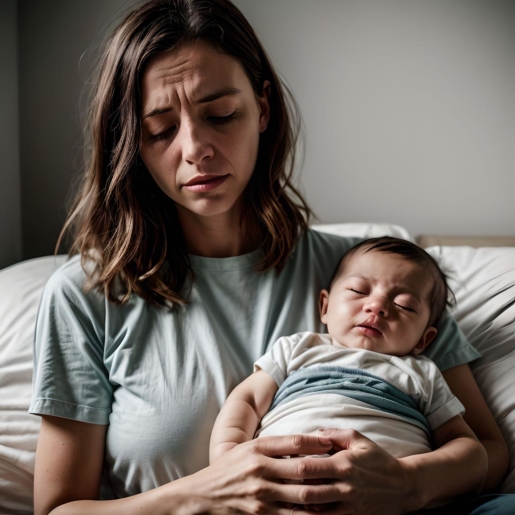 Presented at the 2023 Annual Clinical Meeting of the Society of OB/GYN Hospitalists in Chicago, Illinois, a poster delved into the potential applications of ketamine as a labor anesthetic and its ability to alleviate symptoms of postpartum depression (PPD). 
Typically characterized by feelings of sadness, disinterest in activities, disrupted sleep patterns, irritability, and low energy levels, PPD affects approximately 14% of the global population, with first-time mothers being more susceptible compared to those with multiple children. Current treatment approaches involve a variety of psychotherapies and antidepressant medications.

How ketamine works in these scenarios
The study reveals that ketamine plays a dual role in the brain. It acts as a suppressor of NMDA receptors, which are essential for the brain's perception of pain and memory formation, thus reducing the pain experience. Moreover, ketamine enhances the function of AMPA receptors, which are crucial for long-term potentiation – a mechanism vital for neural adaptability and the formation of lasting memories. This unique combination of effects is responsible for ketamine's distinctive anesthetic and dissociative properties.
Case Study Results 
The featured poster presented a case study of a 31-year-old woman (Gravida 4 Para 4004) with a medical history of depression and asthma. She sought evaluation 30 days after giving birth, exhibiting signs of psychomotor restlessness and disordered behavior. Notably, she had just undergone her fourth cesarean section without the administration of ketamine. However, in her second and third childbirths, where ketamine was utilized, she demonstrated favorable adaptation during the postpartum period. Her score of 24 out of 30 on the Edinburgh Postnatal Depression Scale indicated moderate symptoms of postnatal depression, while all standard diagnostic tests upon admission fell within normal limits.
Subsequently, the woman received a prescription for antidepressants and began to exhibit signs of improvement within a fortnight of commencing treatment.
Throughout her pregnancies, the woman maintained consistently normal vital statistics and lab results. Her prenatal courses were uncomplicated, and she adhered to a daily regimen of multivitamins, iron, and folate supplements. While her second and third deliveries presented challenges like fetal distress and low blood pressure, effectively managed with ketamine, she experienced a lack of depressive symptoms thereafter. Conversely, she displayed signs of postpartum depression following her first and most recent (fourth) deliveries, where ketamine was not administered.
Ketamine has fully emerged as a possible alternative to traditional antidepressants for treating postpartum depression (PPD) because of its anesthetic, analgesic, and potential antidepressant properties. The authors mentioned that more research is needed to explore ketamine's potential role in preventing PPD, but there are promising signs and documented benefits in improving PPD symptoms.
1
Source in footnote: McAllister V, Ramallo M, Benjamin C, Atalay R, Michael M. Exploring the efficacy of ketamine as an anesthetic and antidepressant in postpartum depression: a case study analysis. 2023 Society of OB/GYN Hospitalists Annual Clinical Meeting. September 9-13. Chicago, Illinois.
Breakthrough in PTSD Treatment: Phase 3 Trials Show MDMA's Remarkable Efficacy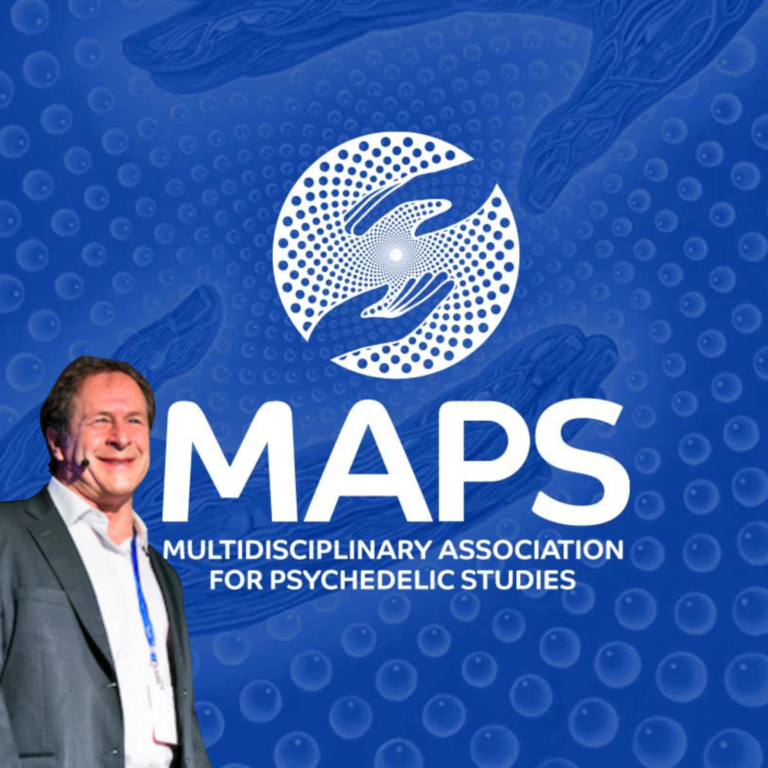 In a Phase 3 trial study sponsored by MAPS and featured in Nature Medicine, the use of MDMA in conjunction with therapy was found to be effective for treating PTSD. The study revealed that 71% of those who received therapy and MDMA showed considerable improvement in their PTSD symptoms. This contrasts with a 48% improvement rate in those who received therapy along with a placebo.
In the second Phase 3 trial involving 104 participants, 86.5% of those given MDMA showed significant improvement in their PTSD symptoms. This follows the first trial, where 67% of participants receiving MDMA no longer met the criteria for a PTSD diagnosis, compared to 32% who took a placebo.
Rick Doblin, the founder and president of the Multidisciplinary Association for Psychedelic Studies (MAPS), said:  
" Thanks to the combined efforts of dozens of therapists, hundreds of participants who volunteered in MAPS-sponsored trials, and many thousands of generous donors, MDMA-assisted therapy for PTSD is on track to be considered for approval by the FDA in 2024," he said in a statement today. "We hope that MDMA-assisted therapy for PTSD will be approved by the FDA next year — and that our Open Science, Open Books will inspire researchers to make this just the the first of many psychedelic-assisted therapies to be validated through diligent research."
Read the full article here!