With psilocybin truffles now legal in the Netherlands, retreats like the Essence Institute are creating safe places for seekers to explore the medicine.
The Netherlands is cementing itself as a psychedelic hub. Researchers like Kim Kuypers and Michiel van Elk are set to pioneer more groundbreaking work into the effects of psychedelics over the coming years.  
The legal loophole regarding psychedelic truffles has also led to a myriad of legal retreat centres popping up all over the country. Essence is one of the most recent centres offering psilocybin truffle retreats in a legal and safe setting.
Psychedelic Roots
After being best friends for over thirty years, William Wilson and Derk Mulder founded Essence retreat in 2019. But the path to establishing Essence was a long one. Wilson set off on his journey with a degree in mechanical engineering. But, after discovering that technical stuff wasn't for him, he pursued a career in coaching and therapy. Mulder, on the other hand, is a social organisational psychologist by training. In 2004 he established the Neurofeedback Institute, with the ultimate goal to enhance consciousness through brain stimulation methods.
Mulder points out that there has been very little progress in the field of consciousness science for decades now. "It's really hard to pinpoint what consciousness actually is and how to make people more conscious so to speak. The only form of therapy that actually changes personality traits are psychedelics. People become more open. And so [with] all other forms of therapy…people can have a better life and learn to deal with their problems, but their essence, and their personality traits stays the same," he told Psychedelic Spotlight.
Spurred on by the field of psychedelic research, Wilson and Mulder went on their own personal journeys. Mulder took the plunge with psychedelic truffles, and had several undoubtedly transformational journeys; after his third and most recent trip, he suddenly adopted a vegan lifestyle, too. "That's one of the worst side effects," he commented wryly. 
Wilson on the other hand experimented with ayahuasca while it was still legal in the Netherlands. From 2014, he went on an ayahuasca ceremony every year. Like Mulder, Wilson became aware of the powerful potential that psychedelics could have. 
However, despite being struck by the richness of the psychedelic state at the time, Wilson was concerned as the experience faded into the background of his awareness. "I had this state experience of oneness, and being in this very sacred space…but I didn't understand anything about it."
So, after Mulder suggested starting a psilocybin truffle retreat, Wilson thought this was a fantastic opportunity, not only to offer psychedelic medicine in a safe setting, but also to help him connect the dots as well.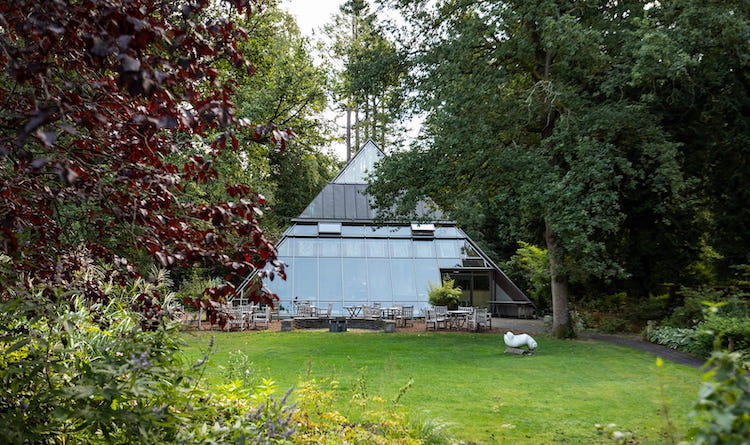 The 'Essence' of Integration
Taking psychedelic truffles forms only one part of the retreat. The opportunity to disseminate the experiences that people have during a psychedelic ceremony is a fundamental aspect of what Essence offers. That's why sharing circles, bodywork, and breathwork all play a part.
A normal retreat weekend can entail up to 16 strangers coming together to participate in the psychedelic ceremony. So, making sure that each and every participant is open and trusting is a mean feat. Wilson explained that preparation starts around ten days before the retreat date, where participants are asked to join a sharing circle. It's here that people have the opportunity to connect with one another, and begin to form their intentions for the upcoming ceremony.
Essence attracts a variety of people from all over the world. They eventually gather in Hilversum, around an hour-and-a-half train ride away from Amsterdam. Upon arriving, participants continue to share their intentions and stories with each other. They meditate and do some bodywork to ground themselves for their upcoming journey. The second day comprises the ceremony itself. Leading up to this, there's a light breakfast, some exercise, and a breathwork session to relax into the day, where the truffle ceremony itself will start at around 1 pm. 
With everyone wearing white (Wilson said it's to honour the sacredness of the event), the ceremony is conducted in an ethereal room overlooking the gardens of the venue it's hosted in. Truffle-infused ginger tea is served, with a music playlist from Johns Hopkins there to pilot the experience.
With a background in therapy and coaching, Wilson is one of the facilitators of the retreats. Alongside him are trained mental healthcare practitioners and therapists, there to guide the individuals through the potentially tumultuous journey. The ceremony finishes with fruits, chocolate, and some time for everyone to reflect and share their experiences.
On the third and final day, as more pieces of the psychedelic puzzle fall into place for participants, there is further opportunity to integrate participant's findings into the wider context of life at large. Wilson highlighted that it is often here where the magic happens: "…the way that people share after an experience like this, it's one of the most beautiful places to be in life. I think some people are so open, they're so authentic, they are completely vulnerable and they're very clear, very bright."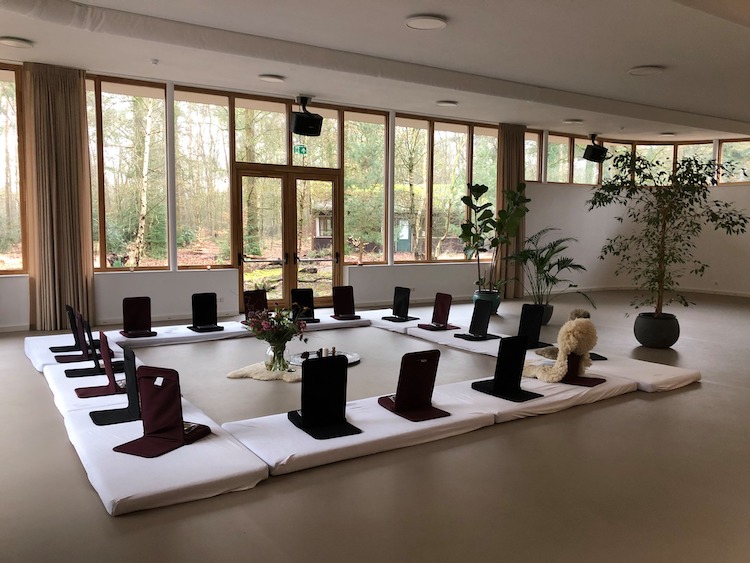 The Importance of Groups
Participating in a psychedelic ceremony with a group of strangers may seem like a daunting experience, but it is this group setting that's extremely important to Essence Institute. Wilson mentioned that there are two categories of people that join Essence. There are those seeking to experience the mystical, and interested in developing themselves spiritually. The other group are people who are stuck. Whether that be due to burnout from work, or feelings of depression creeping in, they are there to experience a breakthrough. 
Wilson says that it is this diversity that can foster the beautiful setting required for these life-changing experiences. "It's a wonderful thing to have both kinds of people, and everything in between…they learn from each other and encourage each other."
With so many retreat centres located in the Netherlands, Mulder suggests doing research and exploring which retreat and substance may be best for each individual. He suggests finding an organization that resonates and reading Michael Pollan's foundational book, "How to Change Your Mind: What the New Science of Psychedelics Teaches Us About Consciousness, Dying, Addiction, Depression, and Transcendence."