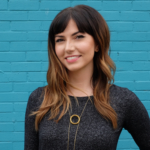 About
Carrie Dagenhard
Carrie Dagenhard is a certified holistic nutritionist, long-time psychedelics advocate, and freelance writer with more than a decade of experience covering technology and healthcare
Entries by Carrie Dagenhard
Focus on these five key nutrients to better support your body and increase the likelihood of enjoying your psychedelic experience.
Culture
As the new industry blooms, researchers and other professionals are fighting to break down barriers to participation, information, and psychedelics themselves.
September 9, 2021
/
0 Comments
/
by Carrie Dagenhard
Psychedelic Spotlight
Psychedelic Spotlight is your reliable source for the latest stories in the emerging psychedelics industry, covering breakthrough discoveries, investor news and cultural reform.