Taking psychedelics? There's an app for that. These companies are leading the way with trip guides, support, and more.
Are apps the secret to better psychedelic experiences?
Psychedelics advocates love to call substances like ayahuasca an "ancient technology." Perhaps it's due to the futuristic visions you see while under the influence; maybe the intensive focus on the present moment feels so new that you assume a crafty engineer has designed the experience. Regardless, cosmonauts know well the sensation of time distortion.
Technology companies are jumping aboard the psychedelic wave, leading the charge with a variety of apps to help you plan, monitor, track, and most of all enjoy your experience. Whether analyzing your emotional journey or offering ambient soundtracks to guide you through the trip, an entire market for psychedelic companions is emerging.
While there are dozens of fractal-forming and psychedelic photo apps that could qualify as pertinent to the psychedelic experience, we're focusing on five that bring something a bit deeper to the journey. Of course, an app is not a replacement for a therapist or an experienced guide. Proceed with caution.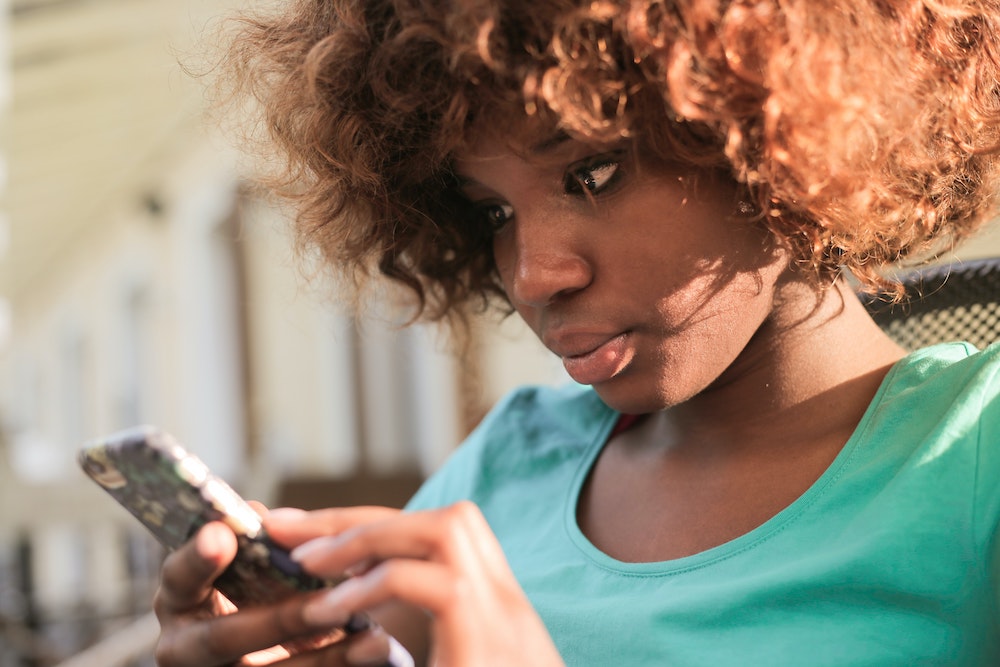 1. Microdose.me
Millions of people discovered this groundbreaking project by Quantified Citizen when mycologist Paul Stamets appeared on the Joe Rogan Experience in 2019. Over 10,000 people are now involved in this large-scale citizen microdosing study launched by MAPS Canada. The intention is twofold: data helps generate future research and the information aims to contribute to safety protocols and therapeutic applications in the future.
Upon downloading, you'll be asked to supply demographic information, a few pieces of medical history, and your self-reported psychedelics regimen. You'll then take a cognitive performance test. For the next three months, you'll continue on your microdosing journey, answering daily one-minute questionnaires. Interestingly, you can also go through this protocol without a single psychedelic; the researchers are interested in a baseline as well.
The Quantified Citizen app might not spin fractals or play ambient music, but it's supplying something equally important: the first large-scale, community-driven microdose database in existence.
Check it out here.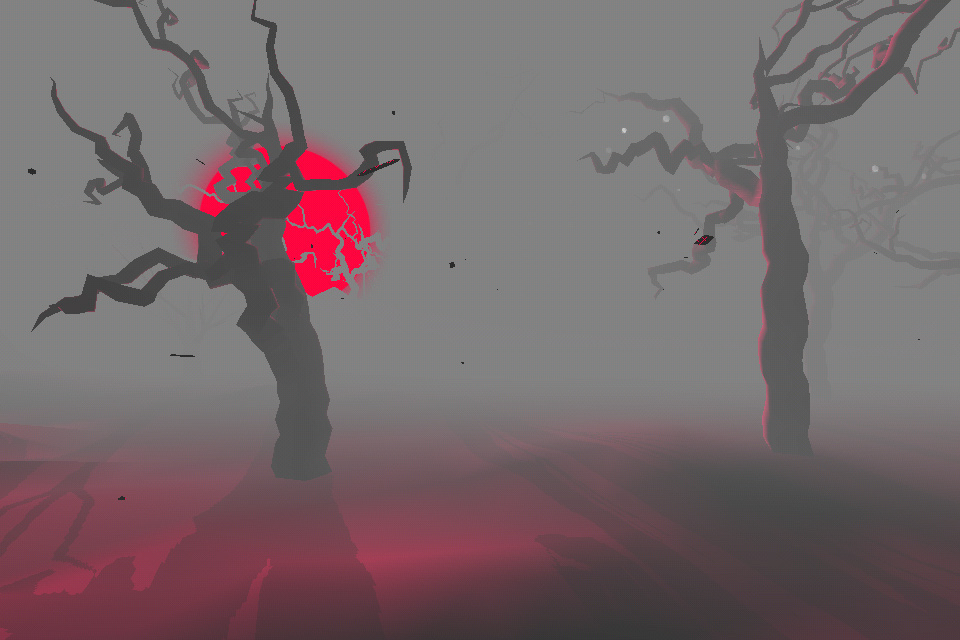 2. Polyfauna
This is the only non-psychedelics-specific app on this list, but we can certainly imagine it was created for a trip. This experimental collaboration between Radiohead, their producer (and Atoms for Peace/Thom Yorke collaborator) Nigel Godrich, artist Stanley Donwood (who creates all of Radiohead's cover art), and English design studio Universal Everything first premiered in 2014. While a generation in the technology life cycle, it still holds up amazingly well today.
The augmented reality experience turns your surroundings into a Radiohead dreamscape. The initial sounds are outtakes from The King of Limbs sessions. The app lets you alter reality by touching and drawing on a tablet as you walk through the woods, streets, or wherever you happen to be. No matter the inspiration, the create-your-own-reality surrealistic vibe has to be rooted in the psychedelic journey. And even if it's not, Polyfauna is perfect for such a moment.
Check it out here.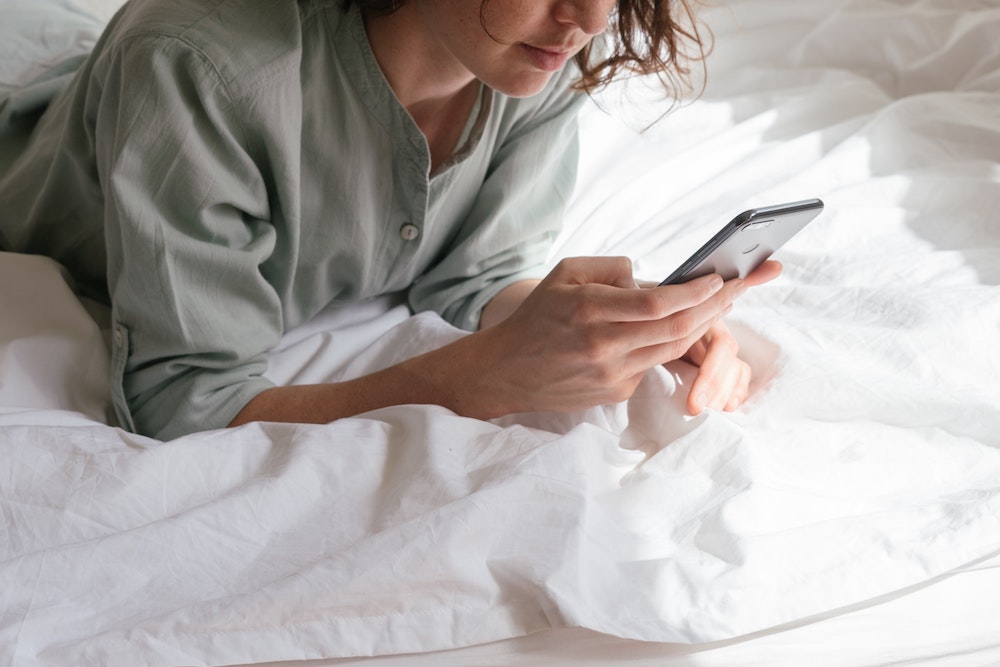 3. PsycheDev
Canada's PscyheDev offers four-hour guided trips to help facilitate growth and self-awareness. The six phases of the app's journey are intention setting, guided meditation (with music), emotional exploration, emotional liberation, and integration. The latter takes what you've learned during the journey and applies it to your life moving forward.
Designed by mental health experts and psychologists, PsycheDev hopes to tap into the psychedelic therapy market by facilitating healing experiences for people suffering from anxiety and depression.
"PSYC has expressed its intent and commitment to positioning itself at the forefront of the psychedelic revolution and as a resource center for discovering and understanding the latest research and business opportunities surrounding psychedelic inspired medicines," the company said in a recent press release. "In conjunction with the FDA's more open-minded approach to psychedelic medicines, and as several major U.S. cities continue to approve the decriminalization of psilocybin, investors are speculating that the psychedelic boom could be bigger than that of cannabis."
Check it out here.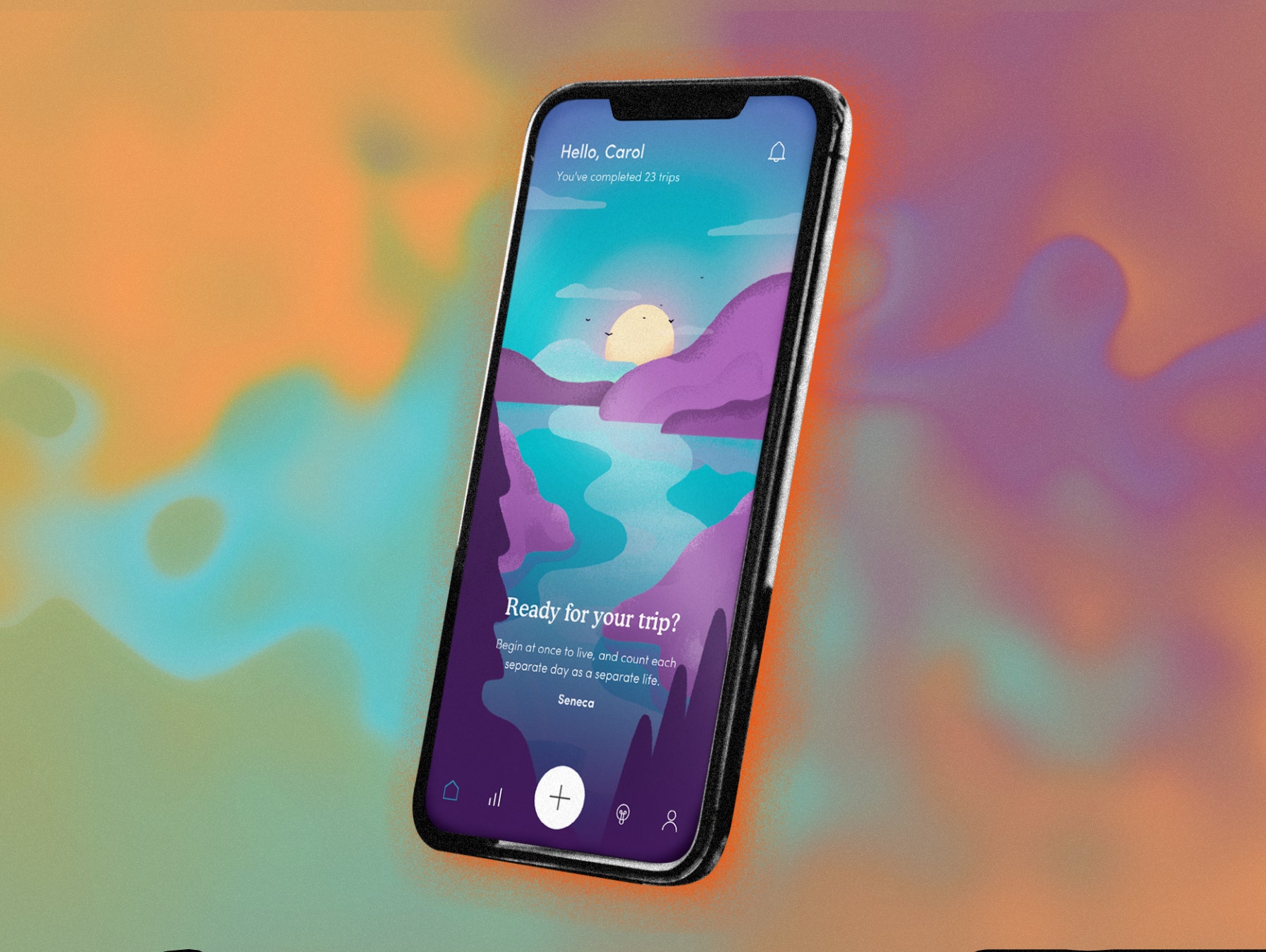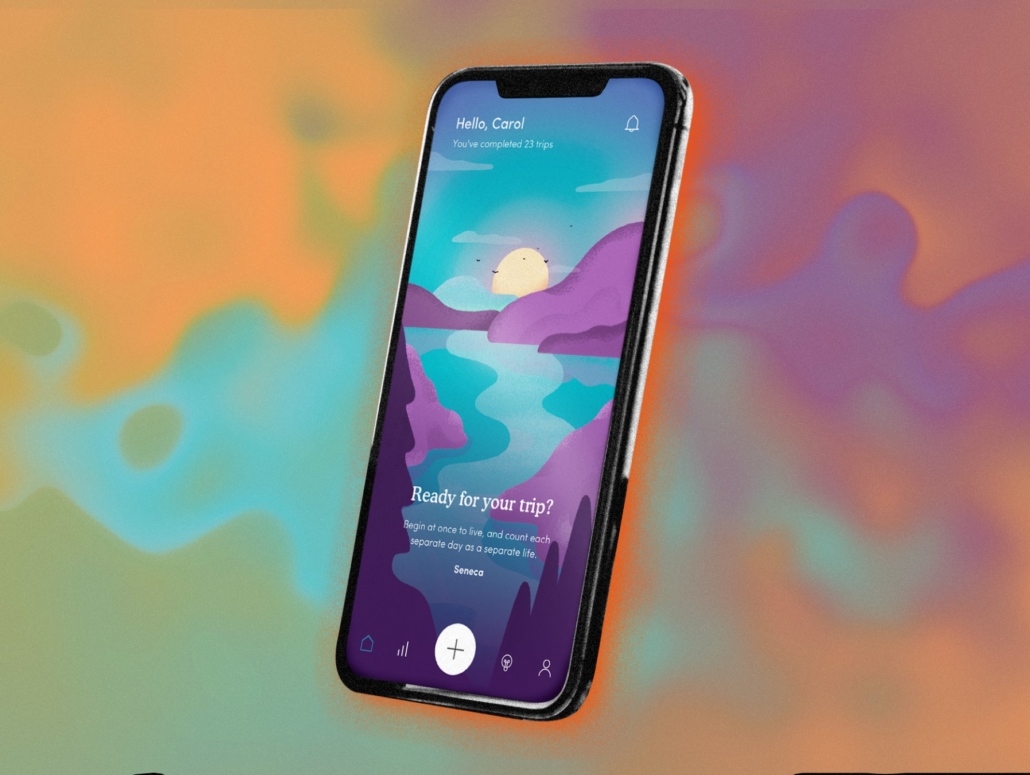 4. Trip
Field Trip Health has been leading the psychedelic renaissance, spearheading the world's first psilocybin research center in Jamaica. It then opening up a series of ketamine clinics in America and Canada—75 are planned to be in business by 2024. The organization's first foray into technology, Trip, leads you on a self-guided journey.
You begin by choosing your dose level, which triggers a series of four-, six-, or eight-hour experiences. During preparation, you choose music and intention (such as "healing"). Then you're led through the psychedelic journey and the return to normal consciousness with an integration protocol. The final stage involves a series of questions such as a psychedelic therapist might ask—a potentially ideal accompaniment in the age of social distancing.
Field Trip founder Ronan Levy has been ensuring facilitators are prepared for the unexpected in the company's clinics. He also recognizes that people will be creating their own trips while at home; Trip is designed to help them through this situation. As Levy told Wired, "This way, at least, we can make sure you have well-considered instructions. I like to say we're like Home Depot for self-exploration. You can do it, we can help."
Check it out here.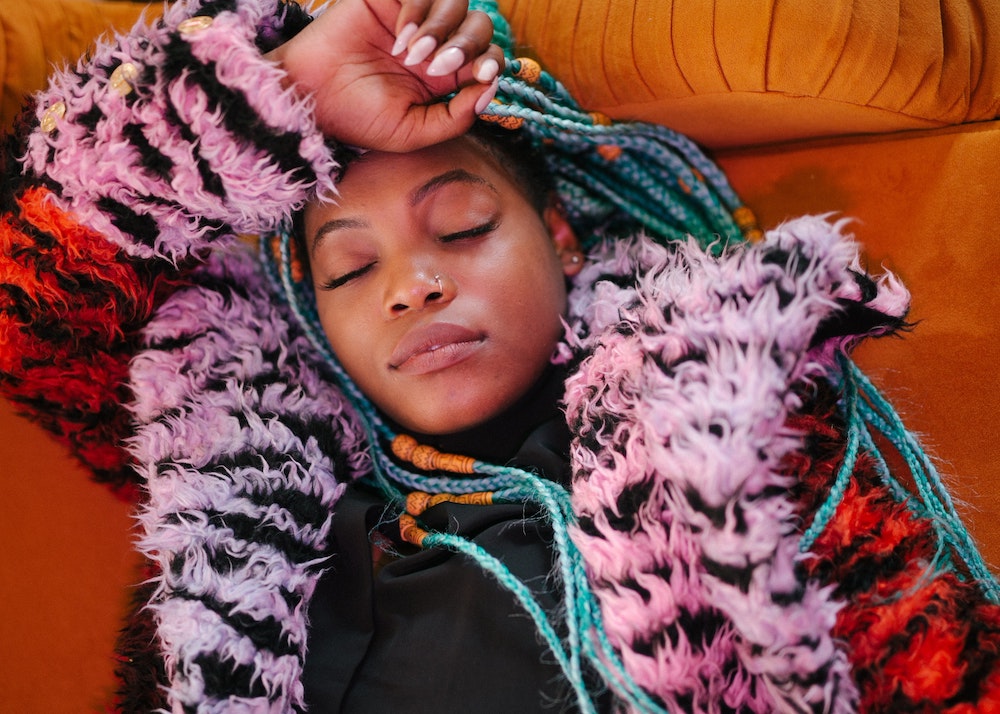 5. Wavepaths
No psychedelic experience is complete without a soundtrack. That's where Wavepaths comes in. The app was created to guide cosmonauts through their journey with experienced ambient musicians, such as East Forest, Slow Meadow, and Greg Haines producing tracks and soundscapes.
While a young company, Wavepaths has heavy hitters involved: Dr. Robin Carhart-Harris and Dr. Frederick Barret sit on the advisory board, while the team has already collaborated with MAPS Europe, McGill University, Imperial College London, King's College London, and Johns Hopkins University (which has one of the best Spotify playlists for psychedelics ever created).
Wavepaths is appealing to therapists in their psychedelic work as well as ritualistic users interested in deep immersive listening experiences. Wavepaths is even facilitating Deep Listening events in an attempt to grow a new avenue of psychedelic therapy.
Check it out here.