Discover the must-have costumes and accessories to make your Psychedelic Halloween unforgettable, from mushroom-themed wearables to classic '60s and '70s looks, and even tips for hosting your own trippy bash.
Boo! Did we catch you off guard? Good, because this Halloween, we're pushing the boundaries to give you a psychedelic Halloween like no other! Time is ticking, folks—you've got just one month left to gather your supplies, so consider this your spirited wake-up call. Intrigued?  We've gone the extra mile to curate an Amazon shopping list packed with the best in Mushrooms, Trippy, and Hippy essentials, all vetted from top-notch suppliers. Ready to elevate your psychedelic Halloween experience to a whole new dimension? 
Mushroom Themed Costumes
Ready to add some 'shroom-boom to your psychedelic Halloween? Our first list of must-haves is all about mushroom-themed accessories and costumes that will take your party to the next level. Whether you're hosting or attending, you won't want to miss out on this year's hottest trend—Amanita Muscaria motifs that are as eye-catching as they are conversation-starting. Your wardrobe is about to get a whole lot trippier!
Psychedelic Anime Mushroom

Ready to add a dose of magic to your psychedelic Halloween? Look no further than the psychedelic-anime-mushroom costume.
This chic ensemble captures the essence of the amanita muscaria motif, offering an Instagram-worthy look that's sure to make your celebration truly unforgettable.
Inflatable Hilarity Ensues
Add a funny twist to your psychedelic Halloween with the Inflatable Mushroom Costume. This inflatable getup is a crowd-pleaser take on the mushroom theme, making it a standout choice for anyone looking to mix laughs with a dash of the extraordinary.
Mushroom Cap
For a cute addition to your psychedelic Halloween, check out this adorable mushroom billowy beanie available on Amazon. With its charming design and cozy feel, don't be surprised if you find yourself wearing it long past Halloween and into the rest of the cold season.
DMT Elf Girl
If you're looking for a truly whimsical option this psychedelic Halloween, our absolute favorite has to be this gnome costume that echoes the vibe of Alice in Wonderland. With its mushroom motif and enchanting details, this outfit may even be a tip of the hat to DMT elves—adding a sprinkle of interdimensional beings to your celebration.
Inflatable Gnome Mushroom
For a truly eye-popping addition to your psychedelic Halloween, this inflatable gnome mushroom costume
offers a head-turning, trippy look that will make you the talk of the party.
Psychedelic Hippie Costumes
As we groove our way deeper into this psychedelic Halloween journey, let's not forget the trailblazing hippy culture of the '60s and '70s that first embraced the wonders of psychedelics. The flower children's love for peace, free expression, and mind-expanding experiences left an indelible mark on history—and it continues to be a Halloween favorite year after year. So put on your flower crowns and tie-dye, because we're about to throw in a few bonus costumes!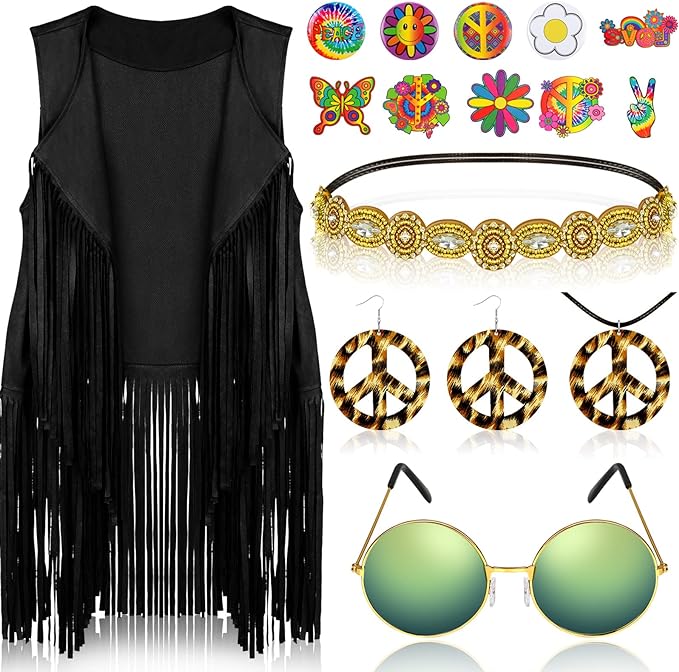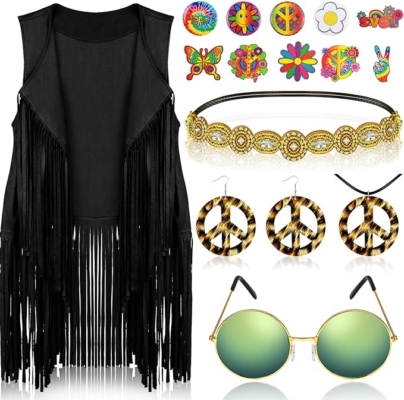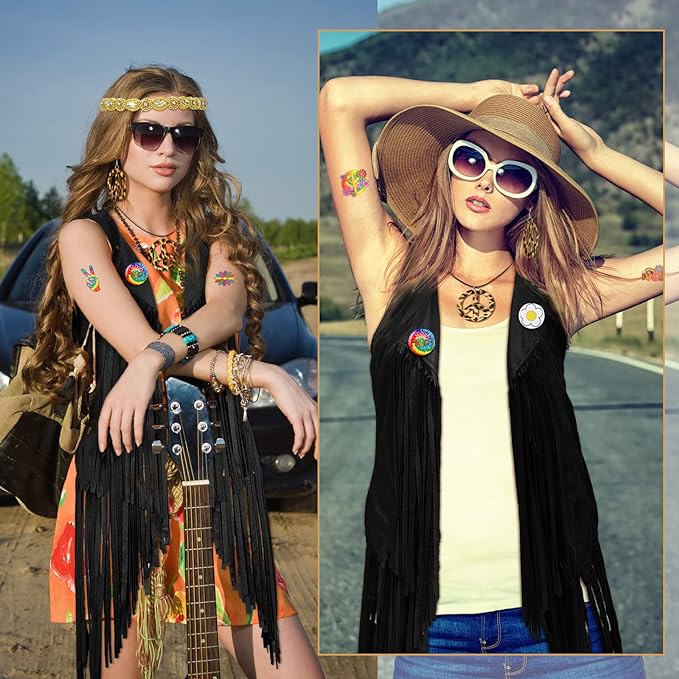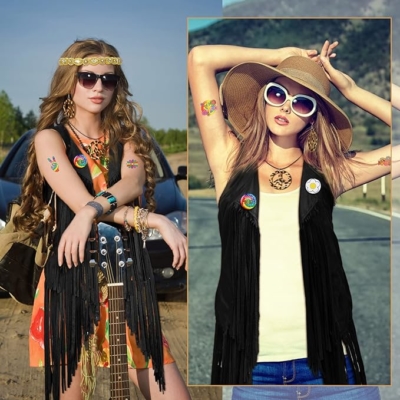 This vibrant hippie costume Is great for ladies looking to accessorize anything you have around as a base fit. Featuring groovy elements like a boho vest, peace sign necklace, and a floral headband that transport you straight back to the peace-loving '60s and '70s.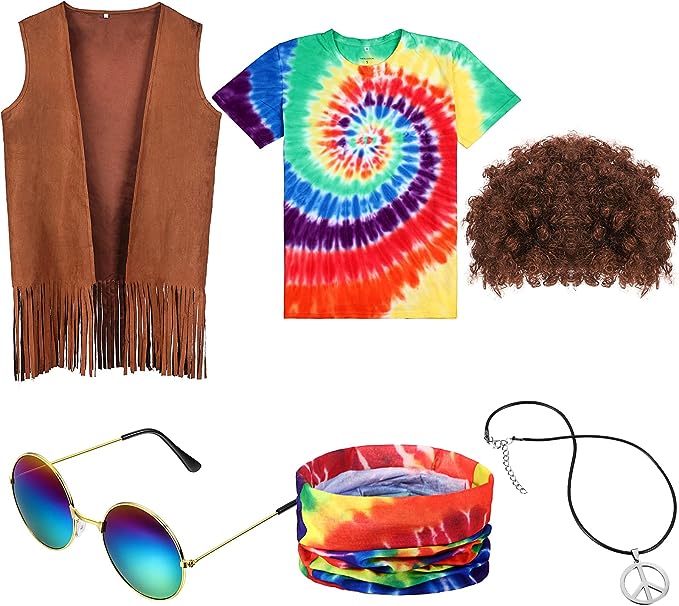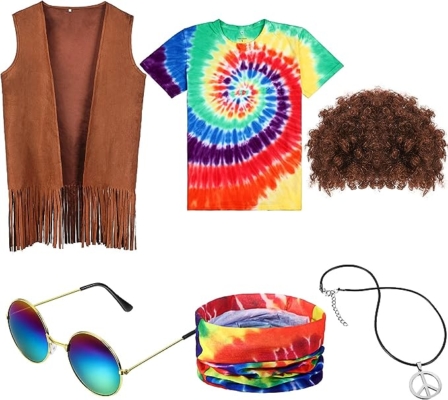 Or, step into a psychedelic Halloween with this trope that channels the free spirit of the 1960s and 1970s counterculture. Featuring a riot of colors, patterns, this outfit is perfect for those who want to make a bold, retro statement this Halloween.
---
Party Decor
Ready to take your Halloween bash to the next level? Forget the usual cobwebs and cauldrons—this year, we're helping you throw a Psychedelic Halloween party that's sure to be the talk of the town! With the right atmosphere, your guests won't just be stepping into a party; they'll be stepping into an immersive experience. But don't worry, you won't need a cauldron full of magical potions to make it happen. We've curated a list of just a few key essentials that will make your psychedelic theme not just obvious, but utterly captivating. Read on to discover how to bring your trippy dreams to life!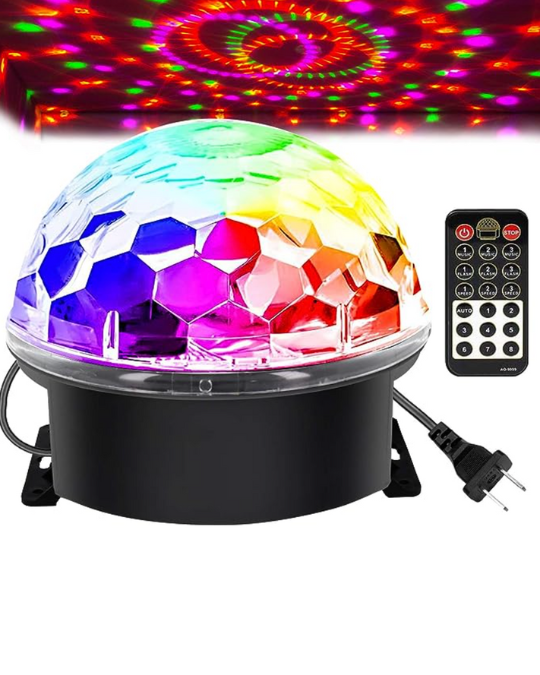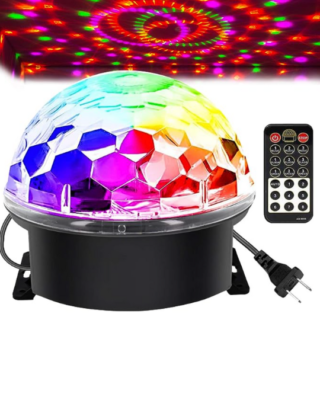 Transform your space into a mesmerizing, multi-sensory experience with these sound-activated LED lights—perfect for setting an immersive, trippy atmosphere. Great reviews, and multiple settings. 
Add a psychedelic flashback to your Psychedelic Halloween décor with this Blacklight Tapestry featuring a Mandala Reactive design. For an even more immersive, otherworldly vibe, pair it with a black light to make the colors truly pop and dazzle your guests.
These vibrant paper lanterns bring an extra layer of psychedelia to your Halloween bash. With their intricate decorative patterns and eye-popping colors, they're perfect for immersing your guests in a world of sensory delights. Hang them up and watch your Psychedelic Halloween party space transform into a trippy wonderland.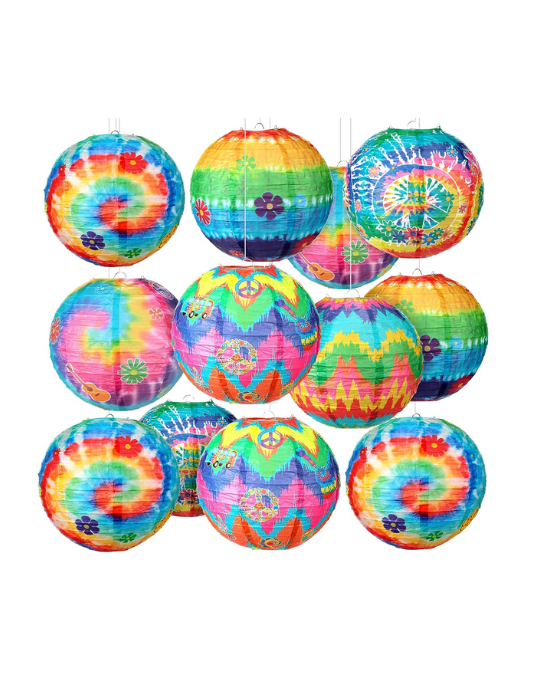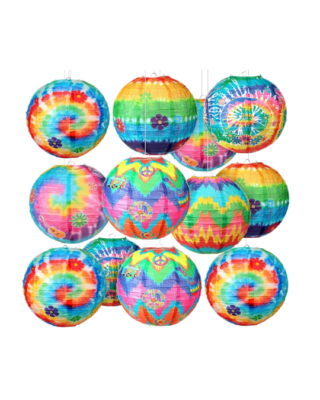 No psychedelic-themed room or party would be complete without a nod to the iconic lava lamp, an artifact many a veteran psychonaut has spent hours marveling at. The Lava Lamp is the perfect homage to that retro vibe, adding a swirl of mesmerizing, ever-changing colors that will make your Psychedelic Halloween not just a party, but a hypnotic experience. We've chosen our top two!
We hope this guide helps streamline your search for the ultimate Psychedelic Halloween. With these picks, you might feel inspired to host your own mind-bending bash after all! But don't delay—the cosmic clock is ticking. Happy haunting, and may your Halloween be as groovy as it gets!