Why Wednesday Will Be Biggest Day of 2022 for Psychedelic Investors
Psychedelic investors are about to see pivotal data presented on flagship programs by the titans of the psychedelics industry, including leaders of atai Life Sciences, Small Pharma, Compass Pathways, and Awakn Life Sciences.
This Wednesday, May 11, is set to be the biggest day of 2022, so far, for psychedelic stock investors. The reason? The PSYCH Symposium, a psychedelics research conference, is being held in London. 
Now, yes I know, recently psychedelic conferences have been a dime a dozen. It seems like not a week goes by without one being held somewhere. But the PSYCH Symposium is different. This one will see pivotal data presented on flagship programs by the titans of the psychedelics industry.
First, MindMed (Nasdaq: MNMD, NEO: MMED) will present data from their Phase 2a clinical trial attempting to treat Generalized Anxiety Disorder using a large dose of LSD paired with therapy.
For serious MindMed investors, this will be a big moment. While in the short to medium-term stocks can fluctuate wildly, especially speculative biotech stocks, the long-term success of the company and its stock will depend largely on whether its medicines are effective. Unlike with psilocybin and MDMA, we have seen very little modern evidence of the effectiveness -or lack-there-of- of LSD in treating mental health conditions. Therefore, the results of this Phase 2a trial, a first for LSD, will be a make it or break it moment for the company. As the title of the presentation is LSD as a Treatment for Anxiety Disorders: New Evidence of Efficacy, I am hopeful that the data is exceedingly positive.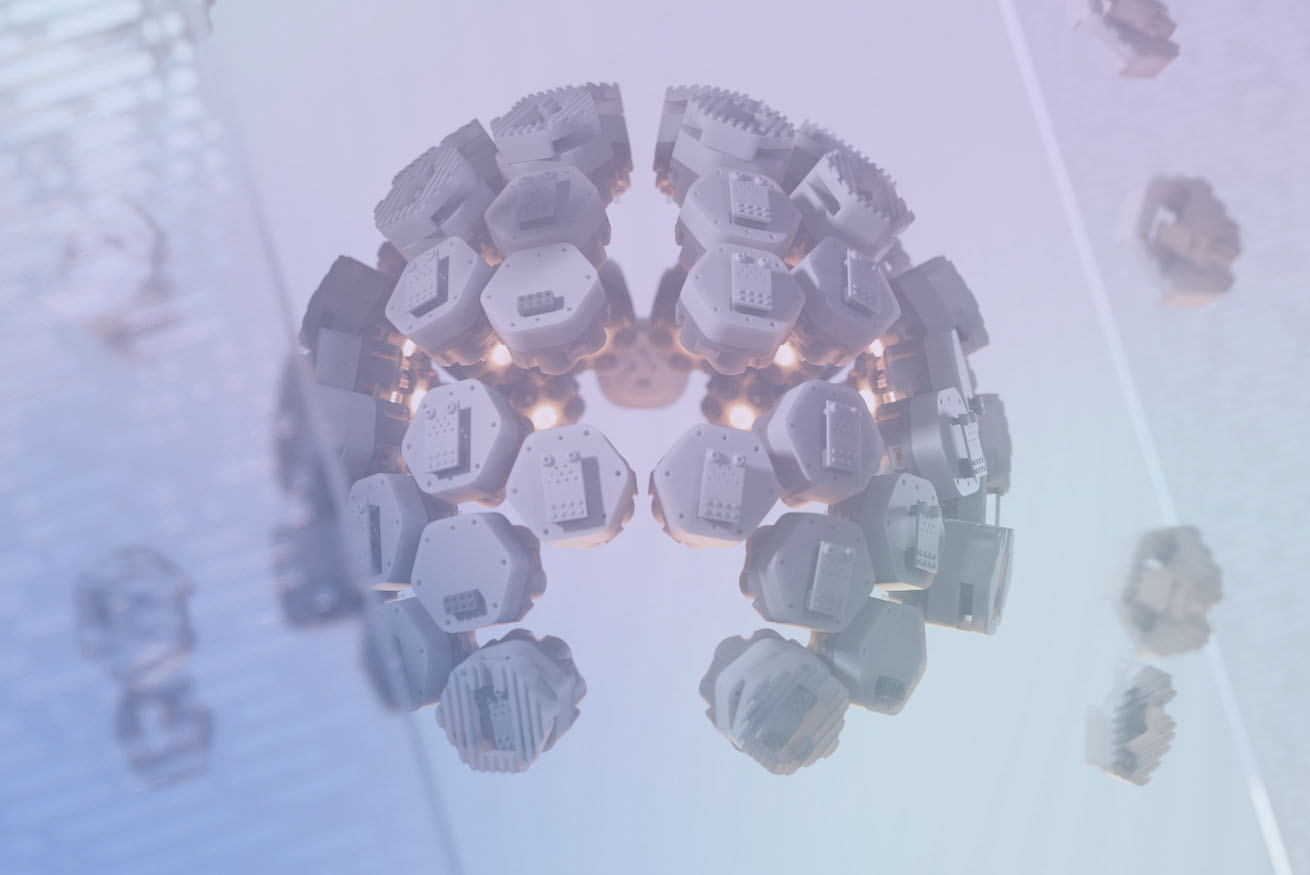 Likewise, Cybin (Nasdaq: CYBN, NEO: CYBN) and Kernel are expected to present data on their pilot study of the Kernel Flow device (pictured above), a wearable helmet that can measure brain activity during a psychedelic experience. It also measures the activity in the following weeks, to gauge the lasting effects of the psychedelic. 
The current study measured brain activity for 5 days prior to a low dose of ketamine, during the experience, and for the 5 days after dosing. 
What is important here is the effectiveness of the Flow helmet. Traditionally, we have had to rely solely on subjective accounts of the psychedelic experience and patients' feelings in the following days. If the helmet is effective, researchers will have reliable data to help measure the effects of psychedelics, and provide further insights into the mysteries of the brain. If the Flow helmet is truly successful, it will likely become widely used in the psychedelics space going forward.
There will also be further research presented on the effectiveness of psychedelics such as MDMA, ibogaine, and psilocybin in treating addiction. As many companies, including MindMed, Awakn, and atai are working on treating addiction with psychedelics, the results here will have weight. Finally, Dr. David Nutt will present data on how psychedelics interact with the brain.
Beyond the above data presentations, the conference will also be attended by many other bigwigs in the psychedelics world. For example, leaders of atai Life Sciences (Nasdaq: ATAI), Small Pharma  (TSXV: DMT, OTCQB: DMTTF), Compass Pathways (Nasdaq: CMPS), Awakn Life Sciences (NEO: AWKN) (OTCQB: AWKNF) and more will be present, and partake in panel discussions. It is of course possible that some of these companies could make announcements at the event.
Now, I want to be clear, even if there is extremely positive data announced tomorrow, in the short-term at least, psychedelic stocks are unlikely to get much of a boost. We are, unfortunately, in the midst of a market downturn — crash? — and as is often the case, the stocks to get hit first and hardest are speculative next-gen technology stocks. 
Even if the results are exceedingly positive — I have no idea if they will be — the market may just yawn and ask: but how much money did you earn this quarter? In the best of times, the market is short-sighted and focused solely on the previous quarter's financials. And these, well, they certainly are not the best of times.
Nevertheless, for investors with an eye on the long-term, May 11 may go a long way to validating the thesis of an investment in psychedelic medicines. The more data that we see which indicates that over the next 5-10 years psychedelic medicines such as LSD, psilocybin, MDMA, and ketamine will disrupt traditional depression, PTSD, addiction and anxiety treatments, the more likely it becomes that early investments in the space pay off.
The PSYCH Symposium will take place May 11th, at 9:45 am GMT (5:45 am ET) and will run until 5 pm GMT (1 pm ET). MindMed begins its presentation at 9:50 am GMT (5:50 am ET).
To watch for free online, register here, and select the free online ticket.
__________________________________________________________________________________________________
Interested in attending conferences where you can meet the leaders of the psychedelics industry? Join Paul Stamets, Ronan Levy (currently Executive Chairman of Field Trip Health and future CEO of Field Trip Health and Wellness) and more at Canada's premier psychedelics conference, The Catalyst Summit. Being held in Kingston, Ontario, from May 20th-22, the Catalyst Summit is your chance to get the inside scoop on the psychedelics industry.
Purchase your tickets through Psychedelic Spotlight and receive 20% off!
But hurry, tickets will soon be sold out. Buy Now!
Full Disclosure: James Hallifax holds positions in MindMed, Compass Pathways, atai Life Sciences, the Horizons Psychedelic Stock Index, and the Advisor Shares Psychedelics ETF.
The views of the author are for informational purposes only, and should not be construed as financial advice, but rather his own personal opinion. Furthermore, the views of the author are not necessarily representative of Psychedelic Spotlight. His views and opinions are his own.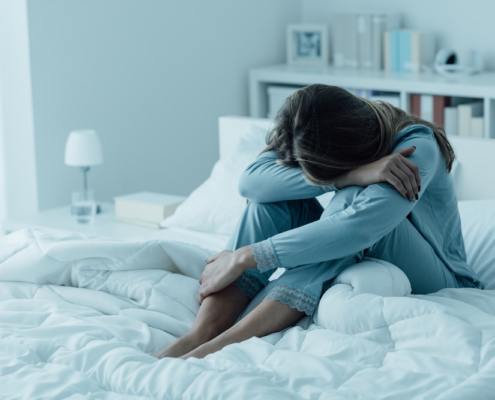 Cybin CEO says agreement "serves as a major step toward establishing a national distribution network for future psychedelic therapies."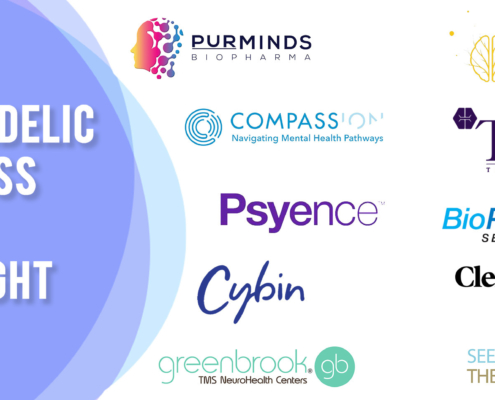 This week in psychedelic business news: It's all about partnerships and acquisitions designed to advance psychedelic therapies for depression, suicidal ideation, pain, and more.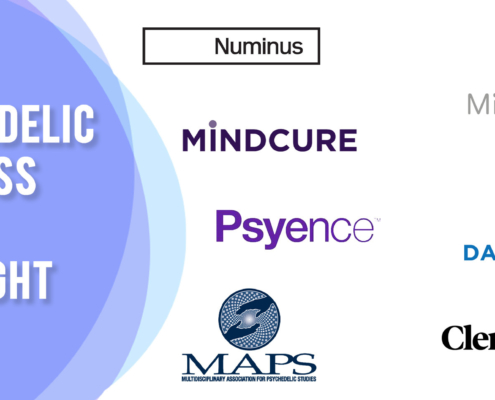 This week in psychedelic business news: A generous donation to advance MDMA research, psilocybin for end-of-life anxiety, and provisional patents filed for synthesizing ibogaine.
Psychedelic Spotlight is your reliable source for the latest stories in the emerging psychedelics industry, covering breakthrough discoveries, investor news and cultural reform.
By signing up to the Psychedelic Spotlight newsletter you agree to receive electronic communications from Psychedelic Spotlight that may sometimes include advertisements or sponsored content.