There is limited research on the combination of psychedelics and opioids. Nonetheless, a study investigating the interaction between opioids and hallucinogens found that low opioid doses tend to diminish the effects of DMT and LSD, whereas higher doses can intensify their impact.
If you're suffering from chronic pain, mixing psychedelics and opioids may seem like a good idea. In theory, it can increase the potency and effects of these drugs, alleviating pain and perhaps even boosting your sense of well-being. 
In reality, however, this drug combination can bring more harm than good.
Keep reading to learn more about the interaction between psychedelics and opioids and discover how to stay safe while taking opioids for chronic pain.
What Are Opioids?
Opioids are a broad class of drugs with pain-relieving properties that are usually prescribed to treat moderate to severe pain resistant to over-the-counter medications. 
Depending on their origin, these drugs can be natural, semi-synthetic, or synthetic. Natural opioids are derived directly from the opium poppy plant, unlike synthetic opioids, which are fully human-made. Meanwhile, semi-synthetic opioids are produced by synthesizing natural opioids such as morphine.
Some commonly prescribed opioids include:
Oxycodone (OxyContin®)

Hydrocodone (Vicodin®)

Tramadol (Ultram®)

Oxymorphone (Opana®)

Hydromorphone (Dilaudid®)
Although opioids can effectively alleviate acute and chronic pain, they carry a high potential for addiction that increases with prolonged use and opioid abuse (e.g., taking opioids at larger doses than prescribed). 
If you or someone you love is struggling with opioid dependence, it's in your best interest to seek professional opioid addiction treatment. Quitting opioids "cold turkey" can lead to relapse, overdose, and even death.
What Are Psychedelics?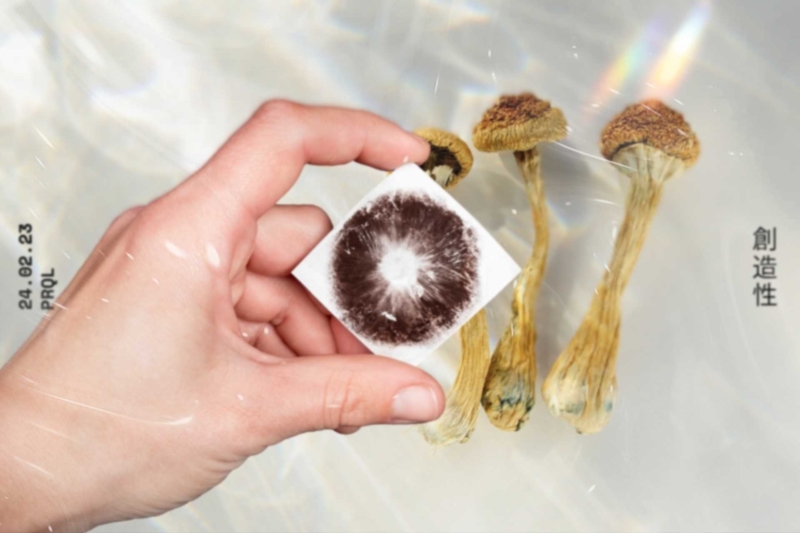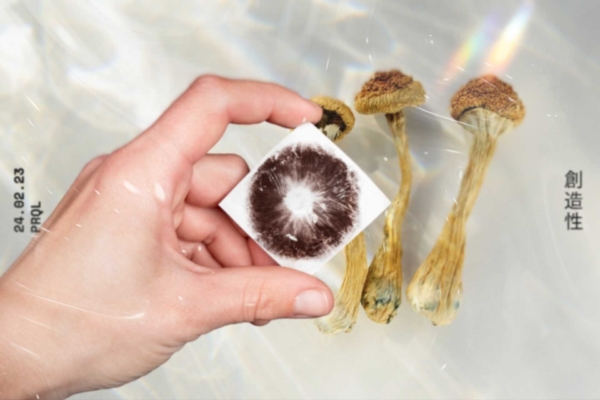 Psychedelics—or hallucinogens—are psychoactive drugs that alter the way people perceive and experience reality. Besides affecting the senses, they can influence mood, cognition, energy, and more. Some psychedelics may also cause visual and auditory hallucinations.
Some of the most popular psychedelics are:
LSD

Psilocybin (magic mushrooms)

Mescaline

MDMA

Salvia divinorum

Dimethyltryptamine (DMT)
Many psychedelics, including psilocybin and mescaline, occur naturally in plants and fungi, while others—like LSD—are produced in laboratories. 
Psychedelics can be used for various purposes. Some cultures have used them for centuries in religious and spiritual practices, while other people take them for recreational, self-exploration, and other similar purposes. 
Although many psychedelics are illegal in the United States, there has been a growing interest in the therapeutic use of psychedelics in recent years, including in that for chronic pain treatment. 
Read also: Single Dose of Psilocybin Yields Long-Term Depression Remission in Over 50% of Cancer Patients
You may also like: Can Psychedelics Cure Chronic Pain? This Promising Study Lays Groundwork for Future Clinical Trials
Interaction Between Psychedelics and Opioids
The interaction between psychedelics and opioids largely depends on the dosage of opioids and the type of psychedelic you take.
A study on opioid-hallucinogen interactions found that low doses of opioids tend to weaken the effects of DMT and LSD, whereas larger doses enhance their effects. That said, the study was conducted on rats, so it isn't exactly clear how the combination of psychedelics and opioids affects humans.
However, what is clear is that mixing psychedelics and opioids can be very dangerous and should be avoided.
Risks and Dangers of Mixing Psychedelics and Opioids
The main risk of mixing psychedelics and opioids for chronic pain is an opioid overdose—a potentially life-threatening condition that should be treated as quickly as possible. Otherwise, it may result in coma, brain damage, and death.
If you or someone you love is displaying the following signs after mixing psychedelics and opioids, it's best to assume that it's an opioid overdose and call 911 immediately:
Confusion

Difficulty breathing

Loss of consciousness

Pale, discolored skin and lips

Pin-point pupils

Slowed heartbeat

Vomiting
Besides this, mixing psychedelics and opioids can also suppress the function of respiratory and central nervous systems.
Read also: Can You Combine Psychedelics and Antidepressants? A Dive into Potential Interactions and Safety
How to Safely Use Opioids for Chronic Pain 
Here are some guidelines you should follow when taking opioids for chronic pain to minimize the risk of addiction and overdose:
Take opioids exactly as prescribed by your doctor.

Don't use opioids that were prescribed to someone else.

Store your medication safely, out of reach of children and pets.

Never increase your opioid dosage without consulting your doctor.

Inform your doctor about any side effects you experience while taking these drugs.

Don't mix opioids with alcohol and drugs that interact with opioids, such as sedatives.

Tell your doctor about any other substances (including herbal medicines, supplements, etc.) you're taking.
Final Thoughts
Hopefully, this article cleared up any questions you had about mixing psychedelics and opioids.
The bottom line is, if you were prescribed opioids for chronic pain, you should refrain from taking them with any other substances without consulting your doctor. Opioids can interact with many drugs—from tranquilizers to psychedelics. Combining them may lead to health problems and increase the risk of a fatal overdose. 
Not to mention, you may accidentally take a larger dose of opioids than intended under the influence of psychedelic drugs, which is yet another reason why you should never mix these substances.