These retreats offer an immersive experience and are perfect for those looking to explore the spiritual side of life or for those seeking to use psilocybin to heal from debilitating illnesses such as depression, anxiety and trauma.
Ahh Jamaica – the land of white-sand beaches, vibrant music, and legendary hospitality. But for psilonauts, the island is much more than just a tropical paradise to kick back and relax. Whether you're a first-time tripper or an experienced shroomer, Jamaica has something special to offer every psychedelic traveler. We've done the research and compiled a list of 6 of the best psilocybin retreats in Jamaica so that you can get your journey started on the right foot (or wing). Come along with us as we explore breathtaking locations designed to facilitate meaningful spiritual exploration and powerful positive transformation. Let's get ready to traverse this amazing island paradise with these top Jamaican psilocybin retreats – it's time to take off like magical flying mushrooms!
What is a Psilocybin Retreat?
A psilocybin retreat can be a powerful experience for those seeking growth and personal insight. A psilocybin retreat offers the chance to journey inward, with the help of psilocybin mushrooms, in an environment which is both safe and supportive. One such example is psilocybin retreats taking place in Jamaica, where participants are safely guided through their psilocybin experience within nature by trained facilitators. While psilocybin retreats can offer an unparalleled opportunity to move beyond patterns of behavior and find clarity, they should always be considered as an option with full caution and research.
RELATED: Find Psilocybin Retreats Near You
Jamaica's legal status on psilocybin
In many corners of the world, psychedelic mushrooms remain off-limits due to their psychoactive compound psilocybin. It may come as a surprise, but psilocybin has never been outlawed in Jamaica and is openly sold. That means that this sacred substance remains unencumbered to those who seek its healing potential. Yet, Jamaica has never outlawed these hallucinogenic fungi and is now actively recruiting investors as it looks to construct a psychedelics industry that could generate up to $8.31 billion by 2028, according to the latest research by InsightAce Analytic.
Without further ado, here are the 6 best Psilocybin Retreats in Jamaica for February 2023:
Beckley Retreats – Good Hope, Jamaica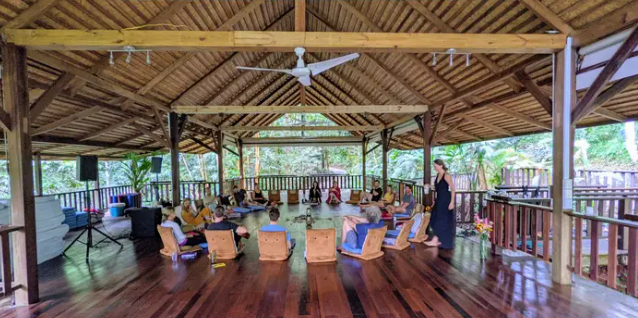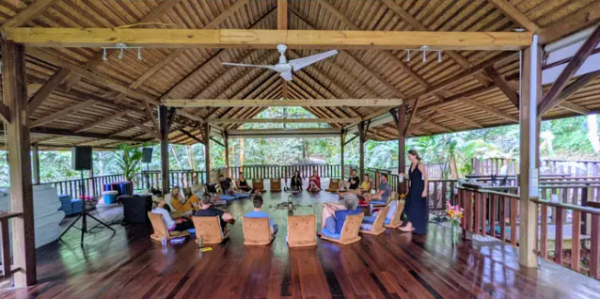 As the best overall psilocybin retreat, Beckley Retreats leads our list. Located 45 minutes from Montego Bay airport, Beckley at Good Hope provides a secure and all-inclusive experience for those who are new to psychedelics.
What to expect
The picturesque estate offers the perfect environment in which first time psychedelic users can feel comfortable. What truly distinguishes Beckley from other psychedelic retreats is the six weeks of "supported integration techniques" that are informed by psychotherapy and neuroscience, in addition to their breathwork, meditation, and mindful movement sessions. This therapeutic after-care provides an excellent opportunity for further exploration of psychedelics' potential benefits long after your retreat has ended.
Guests get the chance to participate in a 4-week virtual course prior to their arrival, followed by an immersive 5-night journey onsite. Afterwards, they embark on a 6-week remote program which entails collective meetings and daily activities designed to help them incorporate what they've learned into their every day lifestyle.
Retreat pricing starts at $4500 for 5 nights.
Atman Retreat – Montego Bay, Jamaica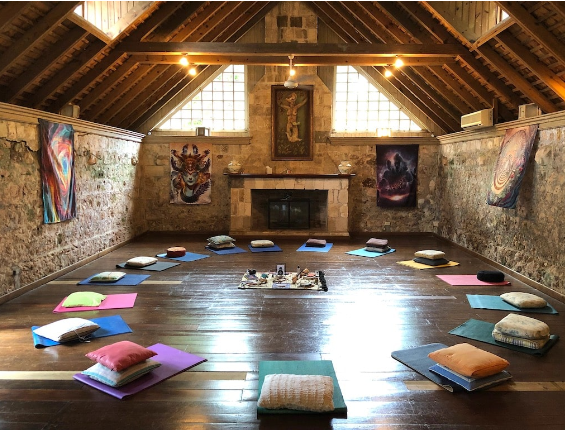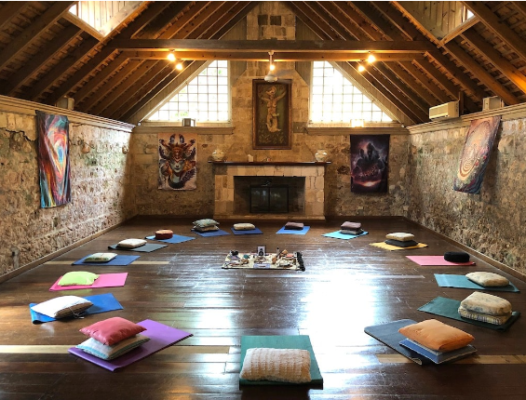 Whether you're a novice looking to explore the depths of psychedelics, or an experienced psychonaut seeking something fresh, Atman Retreat should definitely be on your radar. Situated on the shores of the Montego Bay Lagoon, Atman offers a 4-day journey that provides a safe, legal environment and resources designed to optimize their guests' psychedelic experience.
What to expect
Atman Retreats strive to ensure that each participant's retreat experience is tailored specifically for them by purposefully limiting attendance to a maximum of 12 people. Featuring comfortable rooms, a beautiful private beachfront and an expert team of facilitators whose job is to help their guests realize their personal transformation, insight, and breakthroughs – Atman's spacious villa has all the components to support your journey.
What is great about these retreats is that they have low-income tickets available.
For those who are financially constrained, $395 USD is the reduced price Atman offers for their low-income tickets. The retreats only ask that those interested apply for a low-income ticket if it's their only option to attend the retreat. To take advantage of this discounted rate, participants must simply indicate their intent when requested on the application form and answer some additional questions about their financial situation.
Regular retreat pricing starts at $2,495 USD for 4 nights.
MycoMeditations – Jamaica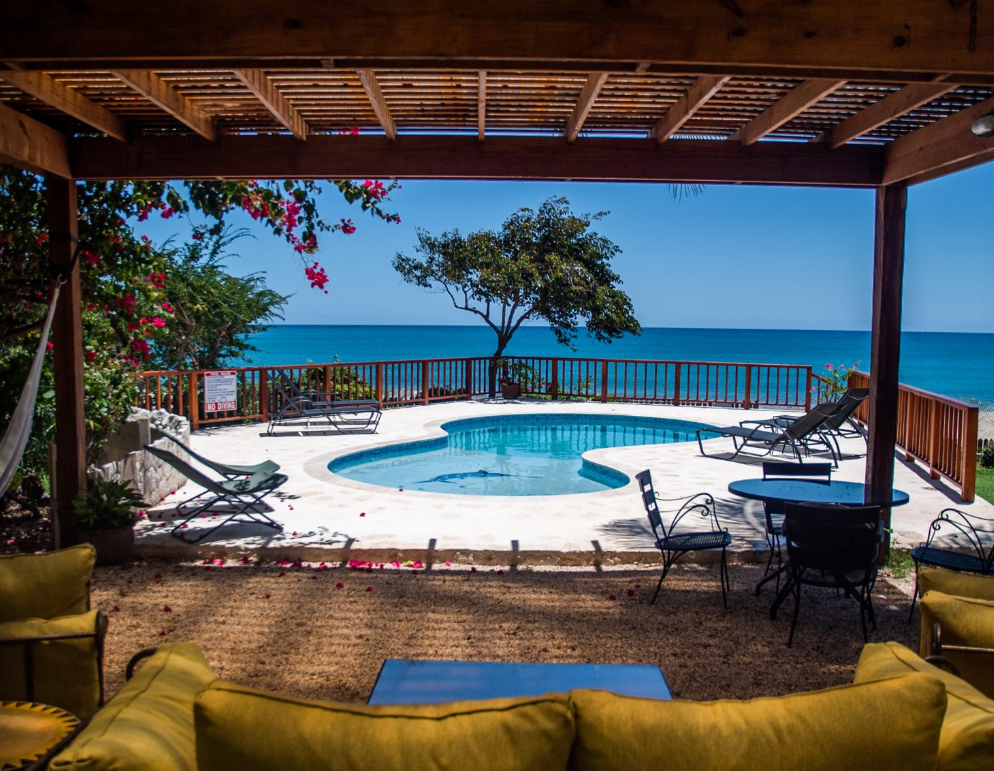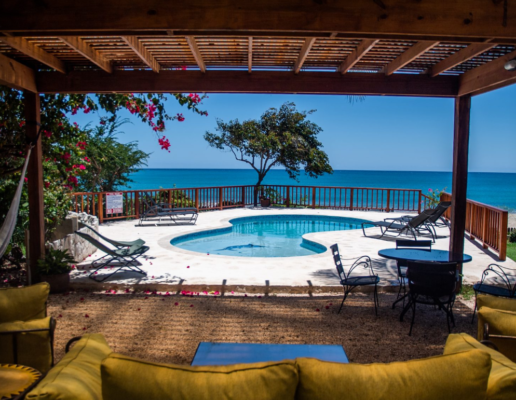 MycoMeditations offers psilocybin-assisted retreats to those who are ready to begin the journey of healing. The retreat offers 3-dose retreats and is known to work with high doses to achieve maximum effect. The retreat groups are small so that each guest is able to receive the personalized attention and care needed for a successful journey. Their program frequently welcomes those experiencing extreme levels of depression, anxiety and trauma – something many other retreats or studies would reject.
What to expect
Guests of MycoMeditations can anticipate a rejuvenating week of healing, growth, and enlightenment in an idyllic atmosphere. Their compassionate team of experts will guide visitors on their journey as they customize dosing to every person's specific requirements. Although the experience is emotionally liberating, it also requires dedication and effort throughout.
During their stay, retreat guests have the opportunity to participate in around 15 hours of group therapy across both daily preparation and integration sessions. Post-retreat support is offered through Zoom while alumni networks are available via WhatsApp for those who want to continue connecting with each other.
Their 7-day retreats are available in three all-inclusive packages: the Classic package at $4,300; Comfort level from $5200 to $6,400; and Concierge program for only $9,700.
Mycelia Psilocybin Retreats – Ocho Rios, Jamaica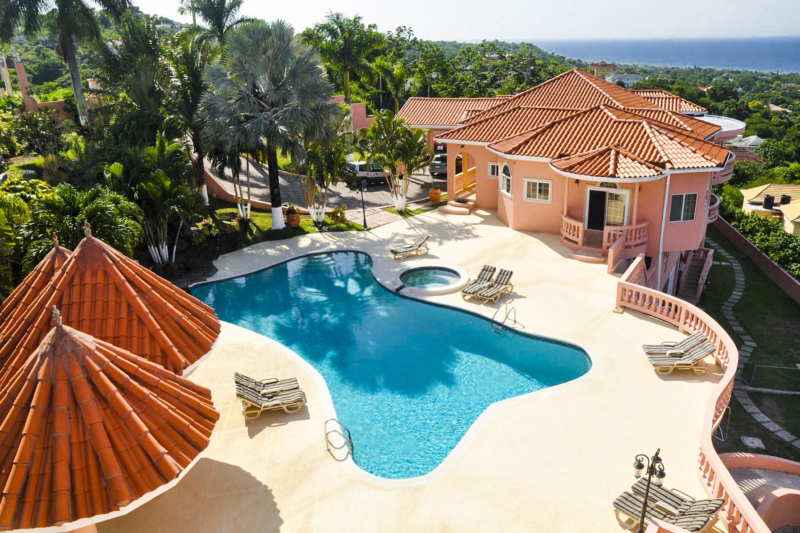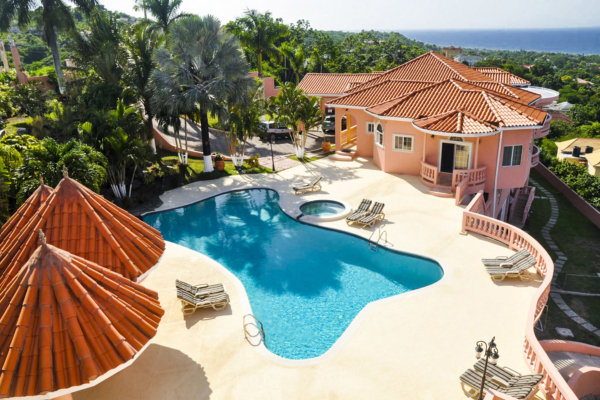 If you're looking to learn more about magic mushrooms while discovering the healing capabilities of psychedelics and accessing their deep nurturing power, then Mycelia's Psilocybin Retreats is an ideal option. There, guests can engage in educational workshops on healing with psilocybin mushrooms while Mycelia's psychotherapist, facilitators and VIP hosts provide guidance and help throughout their journey.
What to expect
Visitors have the option to decide between either a rejuvenating 4-day weekend escape for those struggling to break free from the daily grind or an immersive 7-day journey, both of which will offer meditation and yoga sessions, jungle and beach excursions and psilocybin ceremonies.
The extensive 4-day psychedelic retreat protocols are particularly interesting. On the initial day, participants analyze their personal tolerance and effects with a 0.75 gram dose of psilocybin delivered in a chocolate bar composition. Following this on day two, they ingest another 1.5 grams of psilocybin from an additional chocolate bar alongside tea containing up to 2.5 grams over the course of 30 minutes or less apart. The third and forth days are solely for integration amongst participants while those who choose to extend their stay may even reach a heroic dose during their entire 7 days journey. In addition, guests are privy to invaluable insight provided by experienced facilitators during one on one guidance sessions.
Guests have the unique opportunity to not only immerse themselves in beautiful rivers and private beaches while experiencing the healing effects of magic mushrooms but also schedule meditation sessions and private massages.
Mycelia's retreats are available in four all-inclusive packages: the Full Moon Retreat priced at $1,995; Mycelia's retreat and the Sunfest retreat priced at $3,995; and the Couples retreat at $6,995. Moreover, Mycelia is also renowned for customizing corporate retreats to help CEOs foster a sense of team unity.
Silo Wellness – Coral Cove, Jamaica
The Silo Wellness resort offers the perfect setting for both guests taking guided wellness journeys and those looking to escape and enjoy some sun, sand, and relaxation. The Silo retreats take particular pride in being able to provide a private haven free from distractions or interruptions when it comes to creating an intimate space dedicated solely to psilocybin journeys. At their Coral Cove Wellness Resort, Silo Wellness provides 3 and 4 night experiences that include two psychedelic mushroom ceremonies designed to renew guests from within.
What to expect
During their stay, visitors can look forward to daily yoga, mindfulness activities, outdoor excursions and meditation sessions as well as psilocybin-facilitated ceremonies aimed at fostering personal growth and provide integration sessions.
Silo's 4- night package includes 11 healthy meals, 2 psilocybin ceremonies, 1 microdosing activity, and private sessions with the retreat's client satisfaction team and pharmacologist for a more personalized journey. Visitors also be accompanied by authentic Jamaican facilitators throughout their entire trip as well as five pre-retreat meetings and four post-retreat meetings; plus one onsite one-on-one meeting – all designed to ensure the guests have an unforgettable psychedelic vacation. Those who opt to join Silo Wellness will be privy to 3 hour-long preparation calls, 2 psilocybin mushroom ceremonies, and 3 post-ceremony integration conversations.
An interesting experience visitors could look forward to is embracing the starry night sky and exploring their inner self through outdoor psilocybin ceremonies, guided by Silo's retreat leaders.
Silo Wellness's retreats provide exceptional value, with prices ranging from $5,791.80 to $6,207/per person.
Zion Life Retreat – St. Thomas Parish, Jamaica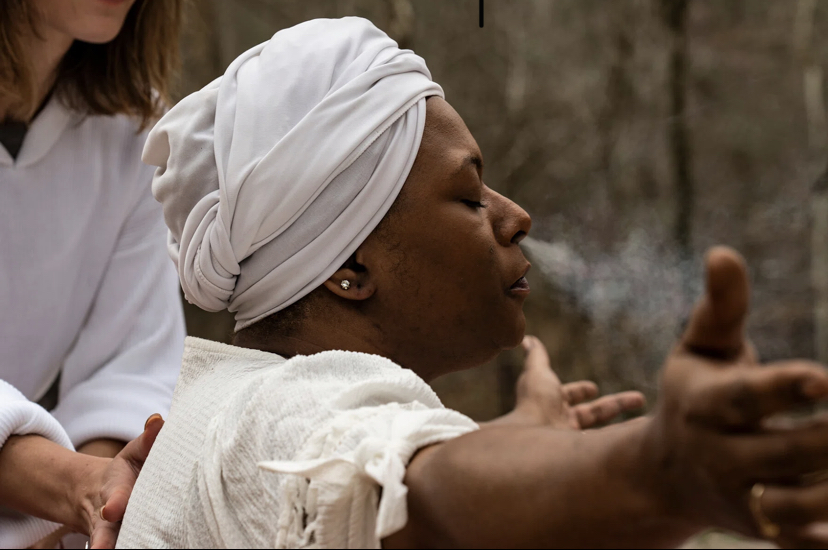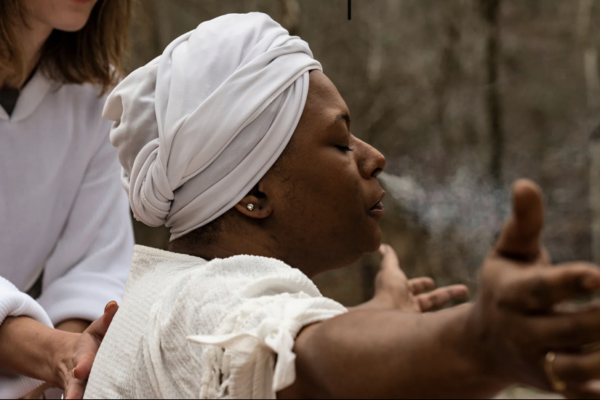 Zion Life offers private retreats in the soothing, idyllic and ecologically conscious east end of St. Thomas Parish to help visitors relax and revitalize. Zion Life Retreat distinguishes itself by being founded and managed by Stephanie Barnwell. With an impressive background of sixteen years as a nurse, veteran service, womanhood and African American heritage along with being an indigenous Gullah Geechee from the Sea Islands in Beaufort (Port Royal Island), South Carolina – there's no better guide to explore this one-of-a-kind journey. With her indigenous knowledge combined with almost 20 years of training, skills, and experience as licensed practical nurse she holds space and guides visitors through their psilocybin journey while offering customized options to meet people where they are.
What to expect
Zion Life offers 4 personalized psilocybin-assisted therapy programs.
Visitors can discover the power of personalized, nurse-supervised psilocybin mushroom therapy on their journey to self-discovery and healing by choosing from four different options – a 4 day/3 night psilocybin retreat with single or double occupancy; a single 6-8 hour session; an in home visit for maximum comfort and privacy or they can request Zion Life's private group psilocybin retreats which are individually tailored.
The Zion Life Retreats also opt for small and intimate groups that give their visitors the privacy to focus on their personal growth while benefiting from 24-hour nurse supervision, as well as an available doctor in case of emergencies. All staff members are trained in first aid and CPR—so that it's not just another tourist destination; rather, at Zion Life Retreats you can be sure that real work begins.
Zion Life's 4-day, 3-night package starts at $2800 USD. If you're looking for a one-on-one, comprehensive experience with psilocybin that lasts up to 8 hours, private sessions are available at the rate of $600.00 USD.
The retreats also offer a 14-day Psilocybin Facilitator Training Program for anyone interested in learning the fundamentals of psilocybin for $4,500 USD.
So there you have it, the six best psilocybin retreats in Jamaica for February 2023! We hope that this article has helped you plan your trip and that you have a wonderful experience. Be sure to come back and let us know how it went! Before you take the plunge, it's important to understand if a psilocybin journey is right for you. To aid in your decision-making process, we recommend digging into our comprehensive guide on psilocybin mushrooms – so that when and if you decide to dive in, you have an informed foundation of knowledge behind your pursuit.