Just like any good trip, the history of psilocybin has many colorful and surprising turns.
Though psilocybin has recently become one of the trendiest drugs on the planet for the pharmaceutical industry to capitalize on, the history of magic mushrooms in human hands runs deep. How far back, you wonder? Perhaps the better question is: How long have we existed?
Considering the versatility of fungi to grow in some of the most inhabited areas, it's a possibility that primates may have foraged for psilocybin. In their instinct to feed themselves, their discovery of these fungi may have also unknowingly enhanced their cognitive abilities.
Growing freely in a range of climates, psilocybin has been used for over 10,000 years and possibly longer. Some evidence suggests shrooms have had us in their wavy consciousness-enhancing orbit since 10,000 B.C.E.
Psilocybin in Prehistory
Fungi have ancient origins. The earliest known species dates back to over a billion years ago with the discovery of Ourasphaira giraldae, a fossil species uncovered by Palaeobiologist Corentin Loron.
Some ethnobotanists — most famously, Terence Mckenna — theorize that shrooms may have even expedited human evolution. This interesting, albeit controversial theory is aptly named the Stoned Ape Theory. In a nutshell, the theory claims that what enabled Homo erectus (our ancestors from approximately 1.8 million years ago) to evolve into Homo sapiens (you and me now) was the heightened consciousness achieved from encounters with mushrooms containing psychedelic compounds.
However, whether or not our ape ancestors actually tripped their way to our current form, we know for sure that indigenous people from Central America to Siberia used psychedelic mushrooms to bond with their fellow humans and higher powers.
Equal parts mystical, tragic, and hopeful, the history of magic mushrooms through the centuries mirrors human development at large. There are religious rituals, magic potions, mischievous mushroom spirits, and more –- but let's start at the very beginning.
Teonanácatl: Psilocybin in Central America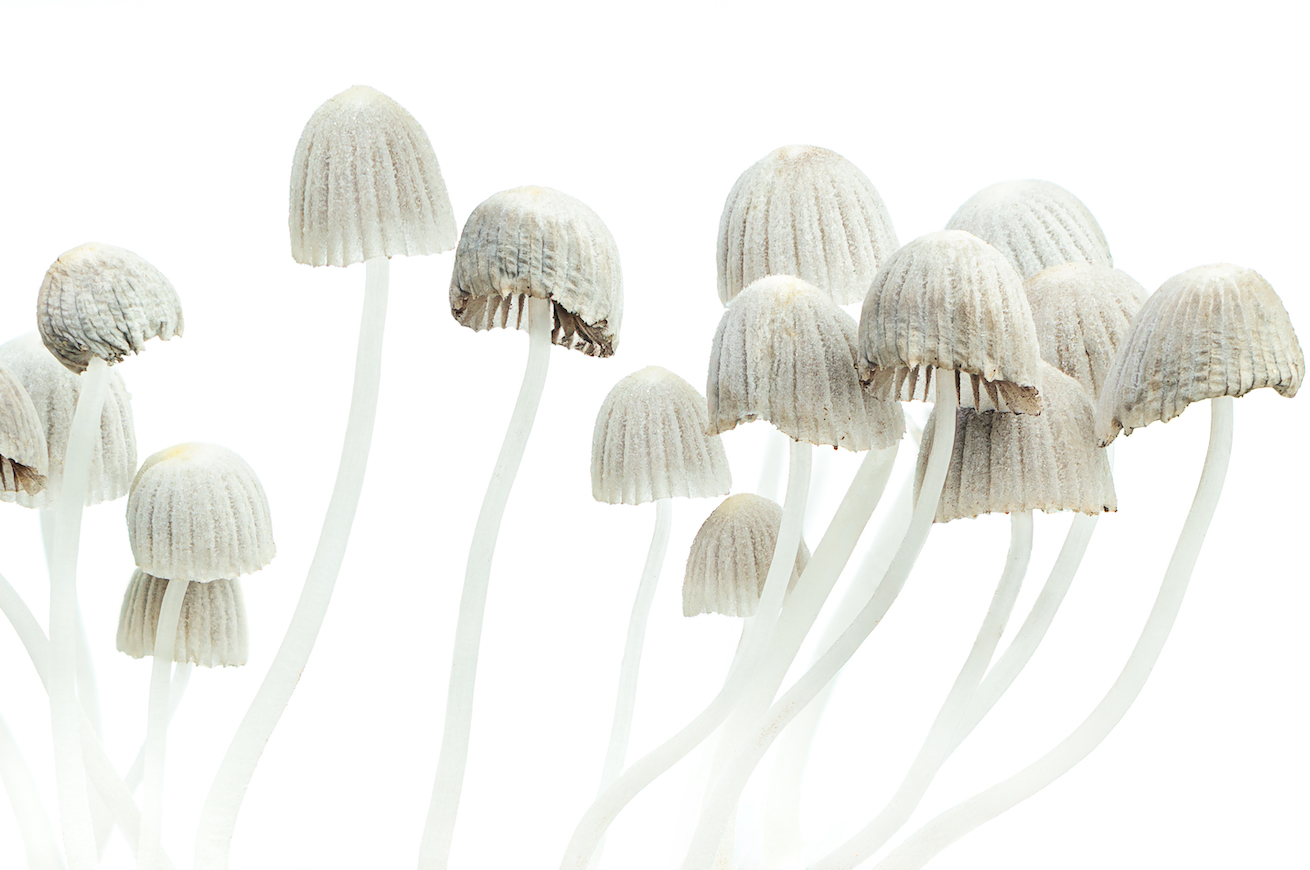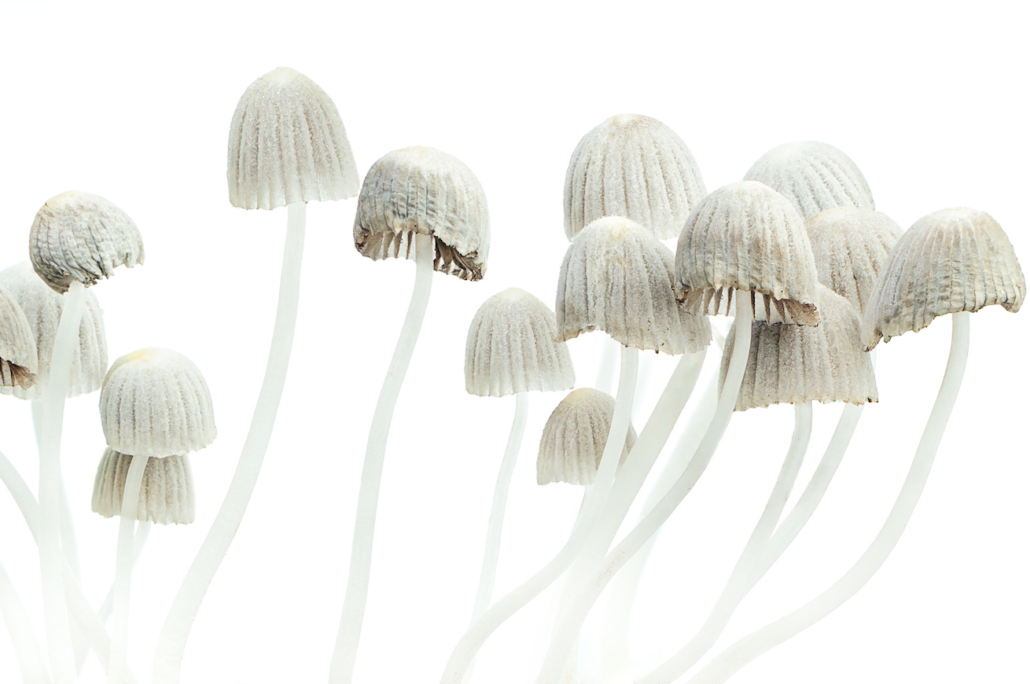 When most think of psilocybin's place in ancient societies, they think of Central America. There is a breadth of fascinating indigenous artwork that salutes Psilocybe mushrooms (pictured above) as a channel to communicate with the gods; their nomenclature further solidifies the scope of their significance.
In the Nahuatl language, which was spoken by Mayan and Aztec people, psilocybin was called Teonanácatl, which translates to "flesh of the gods."
Aztec Mayan and Toltec religious myths tell of these particular mushrooms, postulating that they were given to their ancestors by the serpent god Quetzalcoatl who was honored as the creator of all life. These ancient societies continued to keep records of Psilocybe mushrooms and their spiritual powers in both art and myth. However, in the 1500s, Spanish missionaries attempted to destroy all evidence of their use.
Nevertheless, a 16th-century Spanish Franciscan friar who moonlighted as a historian and shrooms enthusiast mentioned Teonanácatl extensively. His records intrigued 20th-century ethnopharmacologists and led to a decades-long search for the identity of Teonanácatl.
Psychoactive Reindeer Urine: Shrooms in Ancient Siberia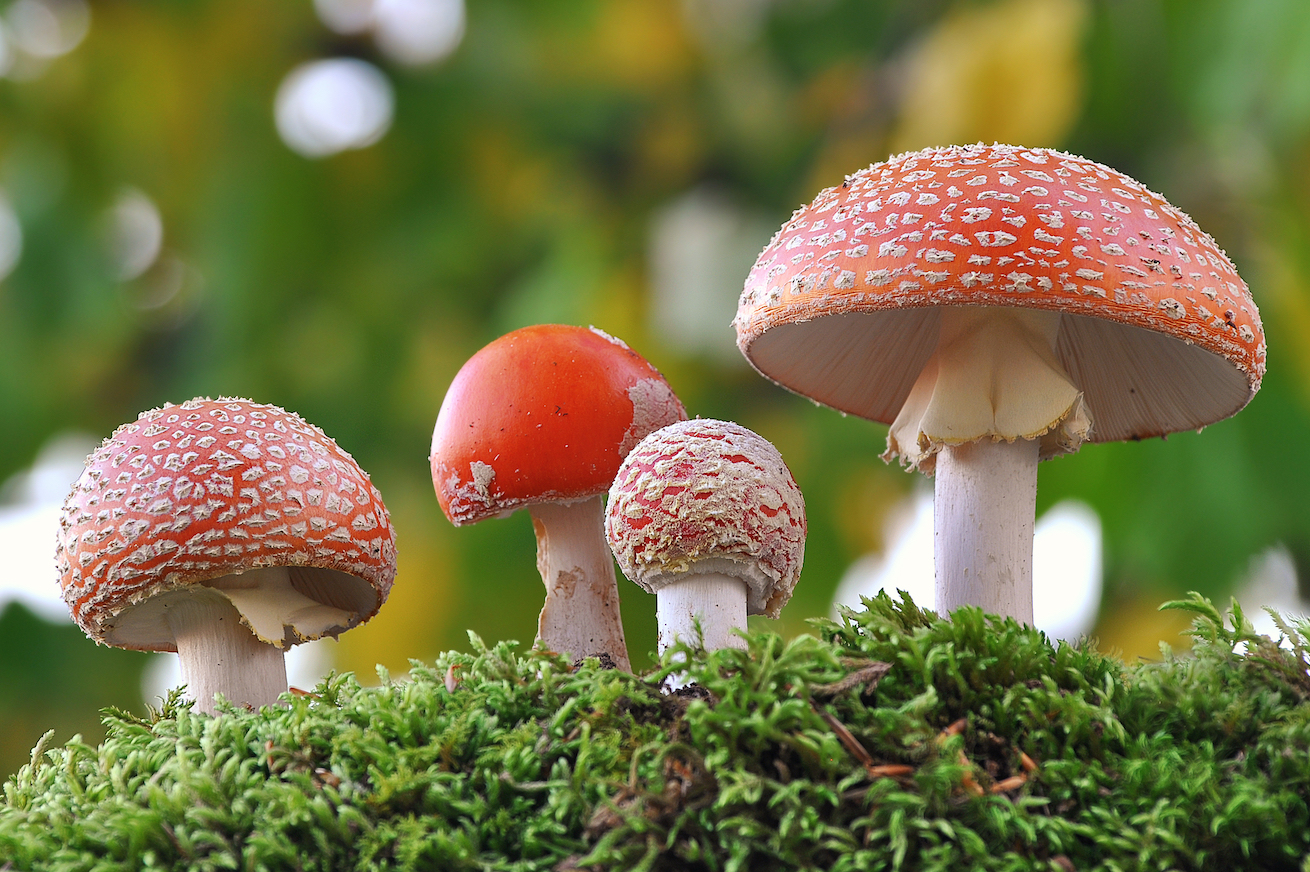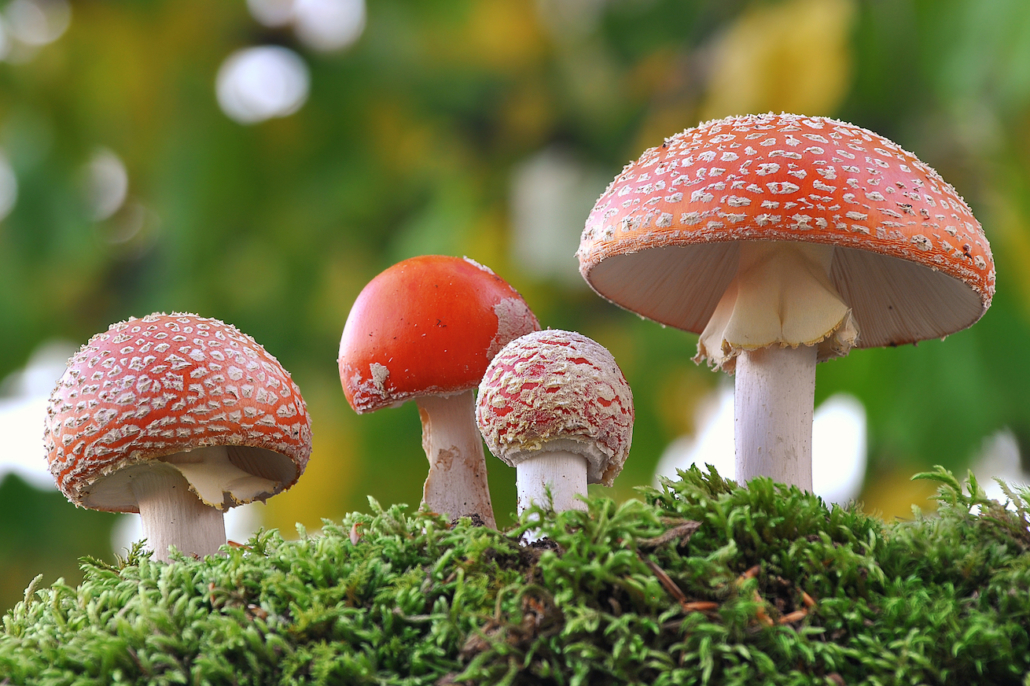 Religious use of psychoactive mushrooms by Eurasian Shamen is well-documented, especially among the snowy landscapes of Siberia. The use of mushrooms has been reported by groups throughout the entire area, including the Khanty (Ostyaks), Selkup (Southern Samoyeds), Nganasan (Taimyr Samoyeds), and Ket ('Yenisey Ostyaks').
Russian descendants of the area's earliest settlers also confirm the continued use of mushrooms. Thousands of years ago and still today, the custom remains tethered to tradition. The tradition in question? Sipping and tripping on the hallucinogenic urine of reindeer who spend their days snacking on the red and white spotted Amanita Muscaria mushroom (pictured above).
Though the effects differ from psilocybin-containing mushrooms, this practice among Siberian tribal societies is incredibly spiritual. Amanita Muscaria is said to conjure the appearance of Fly Agaric spirits. These spirits, which The Koryak call wapaq, bear the shape of mushrooms and take joy in mischief as they play practical jokes on those under the influence.
Tripping with Aristotle: Magic Mushrooms in Greece
Ritualistic psychedelic use in Ancient Greece emerged with the transformative Eleusinian Psychedelic Rebirth Rites. Extending out of the Greek Dark Ages, the Eleusinian Mysteries were psychedelic rituals that were not just accepted by the ancient society –– but celebrated by it.
Women, men, slaves, scholars, emperors –– everyone was welcome to drink Eleusis' magical potion called kykeon, so long as they spoke fluent Greek and had never committed a murder. The healing experience was rumored to be life-affirming. Usually held to celebrate different harvest cycles, the ritual connected ordinary people with Demeter, the goddess of grain.
Kykeon is assumed to get its kick from ergot fungus and psychedelic mushrooms. Though these rituals were sworn to secrecy, no shortage of people attended. Together they spent all night reveling in kyeon's glow, connecting with family and friends, which is why some call kykeon an "antidote to isolation."
Osiris' Gift to Egypt: Mushrooms in The Middle East
Similar to Mesoamerican societies, the ancient Egyptians also left behind a wealth of artwork depicting mushrooms. They believed that since mushrooms don't sprout from seeds, they were embedded into the earth by the god Osiris. This origin story earned psychoactive mushrooms a series of nicknames, translating to "food of the gods" or "sons of the gods."
Because shrooms were considered godly, only the priesthood and the upper classes (also thought to be descendants of the gods) could consume them. Their use was so preeminent that Egyptologist Stephen Berlant theorizes the Egyptians cultivated these mushrooms on barley grain to maintain a substantial supply.
A Comeback: Psilocybin in The Future
Maybe we'll never know the full scope of the history of magic mushrooms and their influence across ancient societies. But there's no doubt that they'll continue to influence our wellness and perception of the world as we progress down our strange evolutionary path. Who knows, with the push to legalize, maybe there's a future where we can gather openly and connect to each other and the universe at large with a little push from psilocybin.