A travel journal company pivots from external trips to those unfolding in the mind, and the psychedelic community is embracing the one-of-a-kind integration workbook with open arms.
"When one door closes, another one opens," telephone inventor Alexander Graham Bell famously declared before his death in 1922. It's an old lesson that Wakeful Travel founder Jenalle Dion is demonstrating to be practical truth as she prepares to bring her own patented product to the quickly-growing psychedelic integration marketplace.
Dion is on the cusp of reaching her Kickstarter fundraising goal to create and distribute the Wakeful Integration Journal, a carefully designed psychedelic integration workbook to support inward personal transformation through plant medicine experiences. She also offers the Mindful Travel Journal, which is designed to support development during external traveling adventures in the world.

Initially, Dion was only preparing to launch the latter, but then the COVID-19 global pandemic hit, and traveling came to a screeching halt. Lockdowns were ordered, borders were closed, and Dion's start-up seemed to be destined for a shutdown, too.
"Wakeful Travel started off as a brand committed to inspiring transformation through local and world travel," she writes on the fundraiser page. "I was so excited and all set to launch! And just weeks before, the pandemic hit. I lost my dream job in the retreat space, and NO ONE in the WORLD was traveling. Even worse…I had already used up the loan money I had received to print 1,000 travel journals and create a promo video. I felt totally lost."
But as society seemed to stop spinning in the spring of 2020, another revolution was well underway: A culture that was once deeply afraid of psychedelic drugs, like psilocybin, LSD, DMT, and MDMA — substances former President Richard Nixon had named public enemy number one during his administration — began to fully embrace them as medicine capable of healing a global mental health crisis, which was only worsening under pandemic conditions. More and more established news outlets began reporting favorably on psychedelic research, Netflix released hit documentary Have a Good Trip: Adventures in Psychedelics, and then Oregon became the first U.S. state to legalize psilocybin, the psychoactive chemical found in certain species of mushrooms, and decriminalize other psychedelics.
To quote Dion, "Psychedelic medicine is blowing up right now."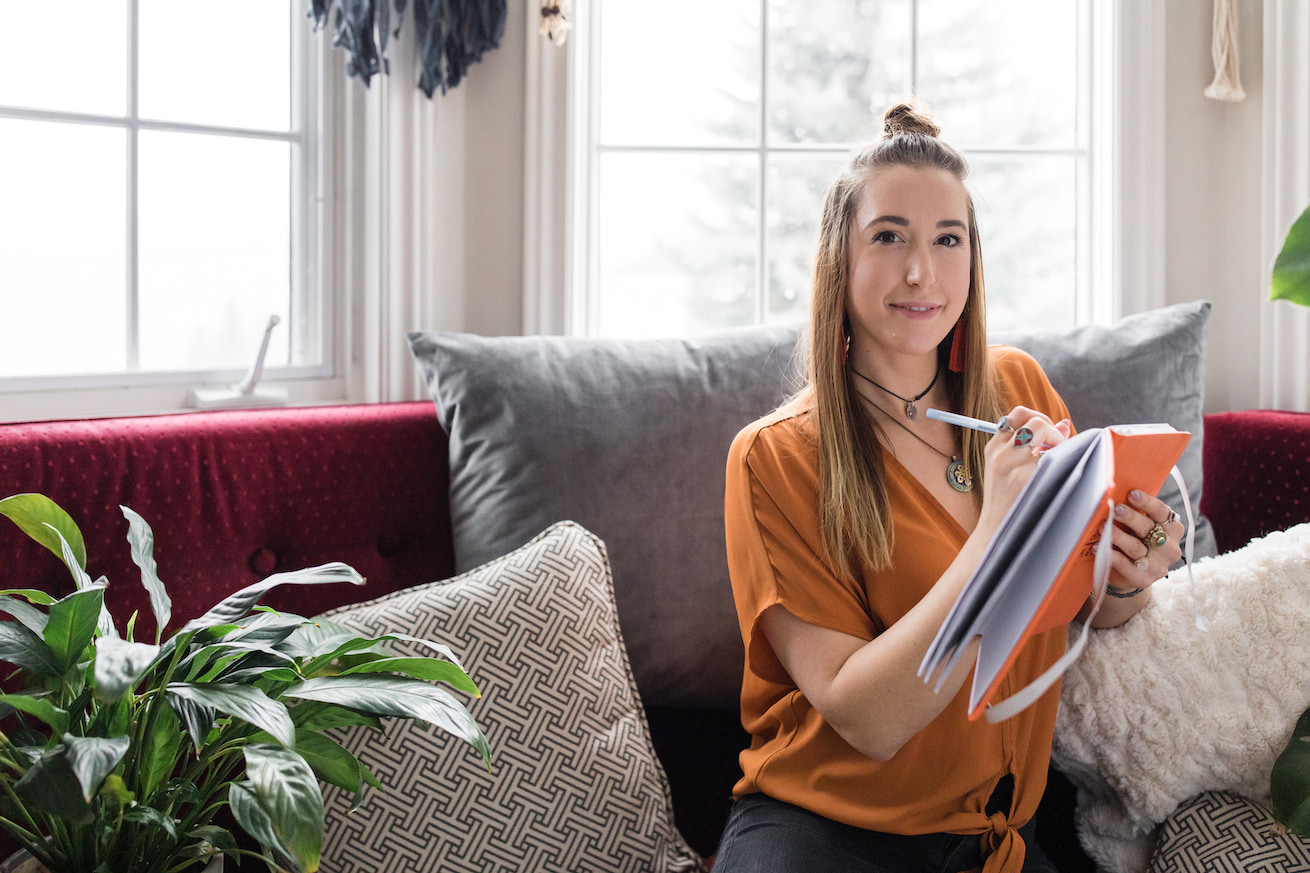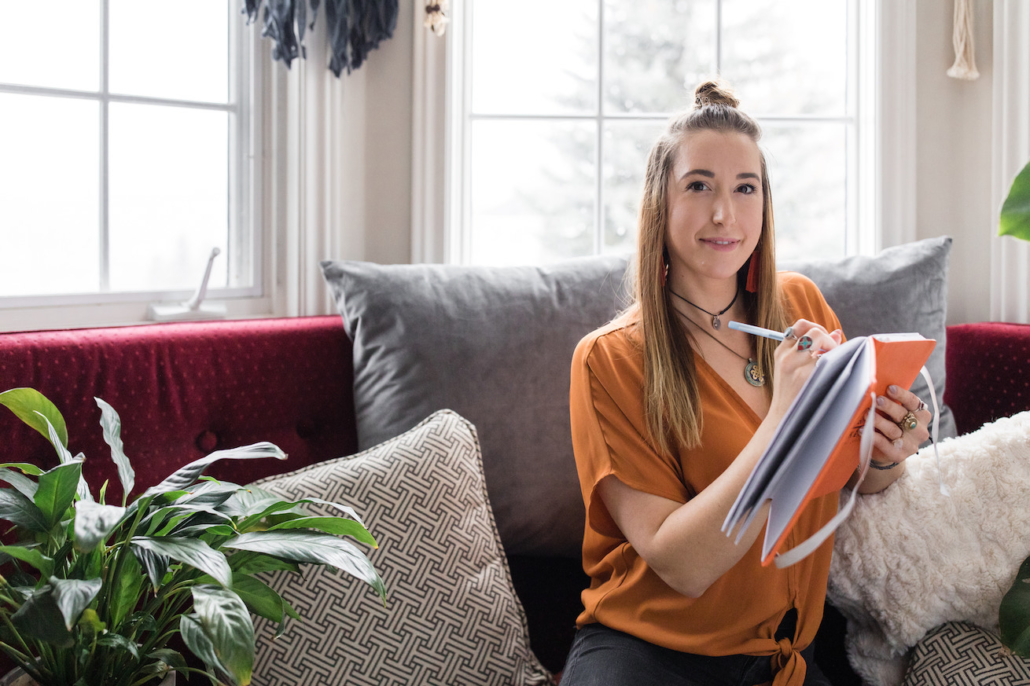 While the external conditions of the world suddenly seemed particularly favorable to launch a line of psychedelic integration journals, Dion was initially inspired by her own experience of internal growth through psychedelic experiences.
"After a few months of soul-searching and being a hermit, I started to think about creating another journal," she says in her Kickstarter video. "A journal that I wish I'd had before I sat in several ayahuasca ceremonies a few years back; a journal I wish I'd had when I first worked with mushrooms in a ceremonial setting; a journal that I could have had when I first took LSD in the forest with my friends."
She tested her hunch by pitching the journal to a few of her contacts in the emerging psychedelic wellness industry, and those professionals agreed: Wakeful Travel can serve the psychedelic community as interest in macro and microdosing continues to expand.
"What I love about the Wakeful Integration Journal is it helps simplify what can often be a very overwhelming practice," says Paul Austin, the founder and CEO of psychedelics educational company Third Wave. "How do we take the insights and awareness that comes from a high-dose psychedelic experience and weave that into our life? And the Wakeful Integration Journal does that tremendously well."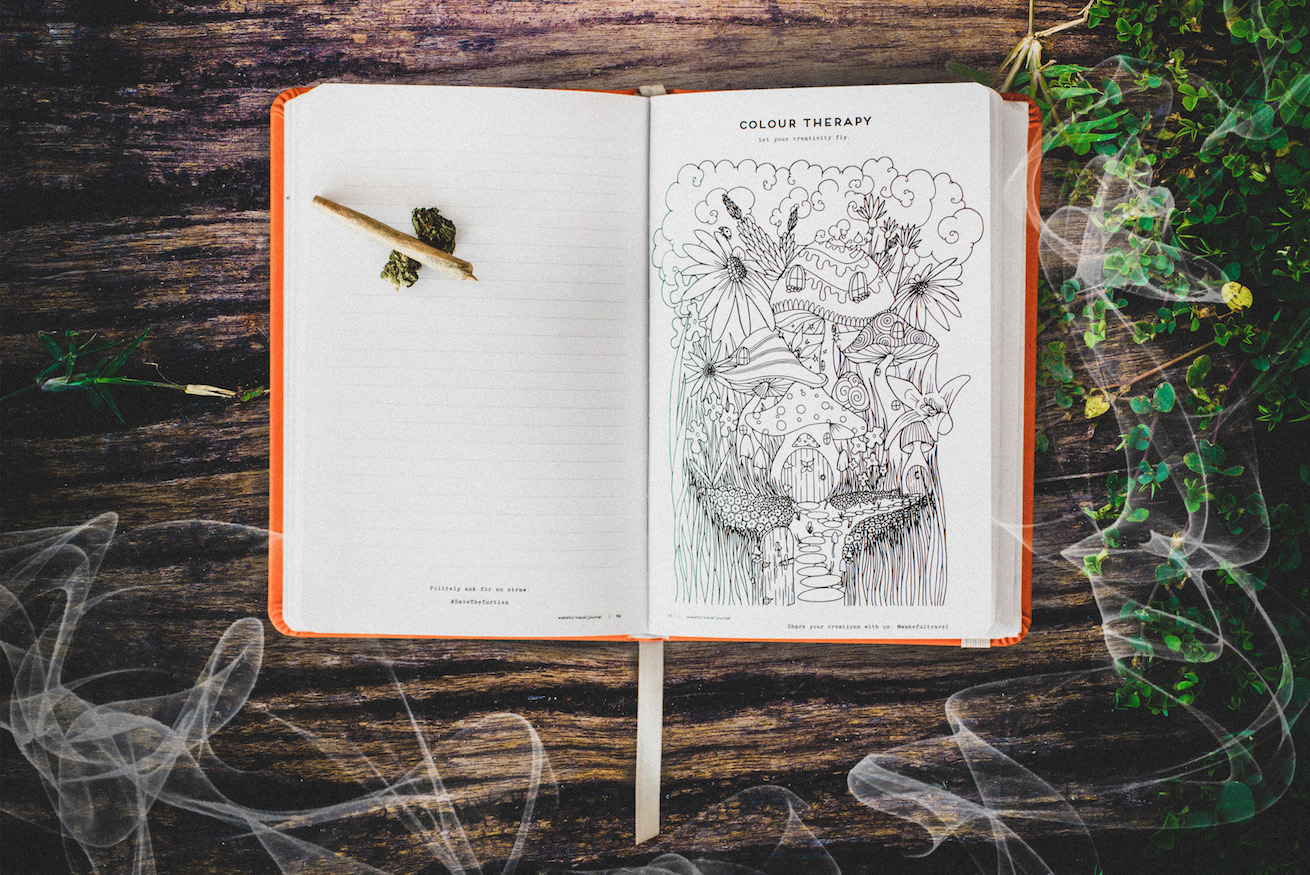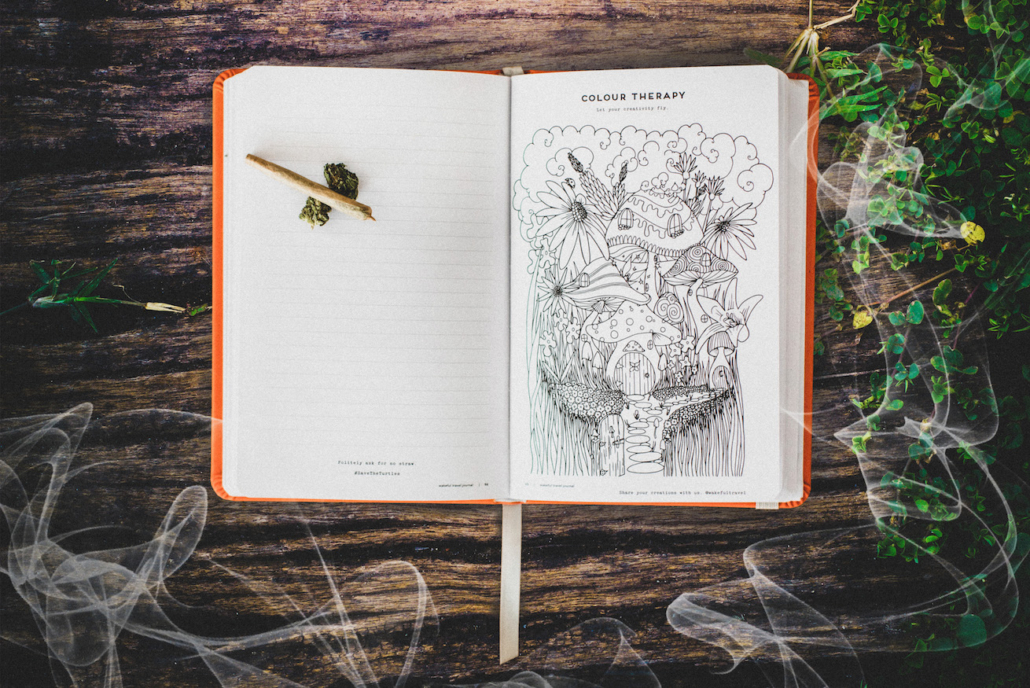 Wakeful Travel is offering two psychedelic integration journals: one designed specifically for a six-week microdosing cycle, and one for those medium, macro and heroic doses.
The guided journal helps users prepare, navigate and integrate transformative experiences, with space for four journeys, which may unfold in a clinical or retreat space, or perhaps just hanging out in nature with friends — for those fortunate enough to live in an area where psychedelics have been decriminalized.
"What good are peak spiritual experiences if they don't positively change your life? Preparation and integration for a plant medicine experience are JUST as important as the medicine itself," Dion points out on Kickstarter. "You won't reap the benefits from a session if you don't lay out the next tangible steps to actually CREATE the change you wish to see."
Psychedelic Spotlight couldn't agree more, which is why journaling is the first and most important step in our five-step microdosing guide for beginners. "With journaling, microdosing can change your life. Without journaling, you are grasping blindly for improvements," wrote our resident psychedelic investor, James Halifax.
Furthermore, journaling has been scientifically proven to improve memory, increase productivity, and support emotional confrontation and cognitive processing. But why not just grab a blank piece of paper or open up your computer?
"Analog tools are slowly being forgotten in mainstream culture, but the power of a journal discipline is something that can transform the way you live, work, and experience the world," says Cory Firth, the executive director of the Canadian Psychedelics Association. "I'm so excited to have a tool like this that I can take with me on my plant medicine journeys. The guides, the prompts, and the exercises really help me settle into the experience and prepare for the journey."

To learn more about this psychedelic tool, which may be the perfect gift for yourself and other psychonauts in your life, visit the Wakeful Travel Kickstarter.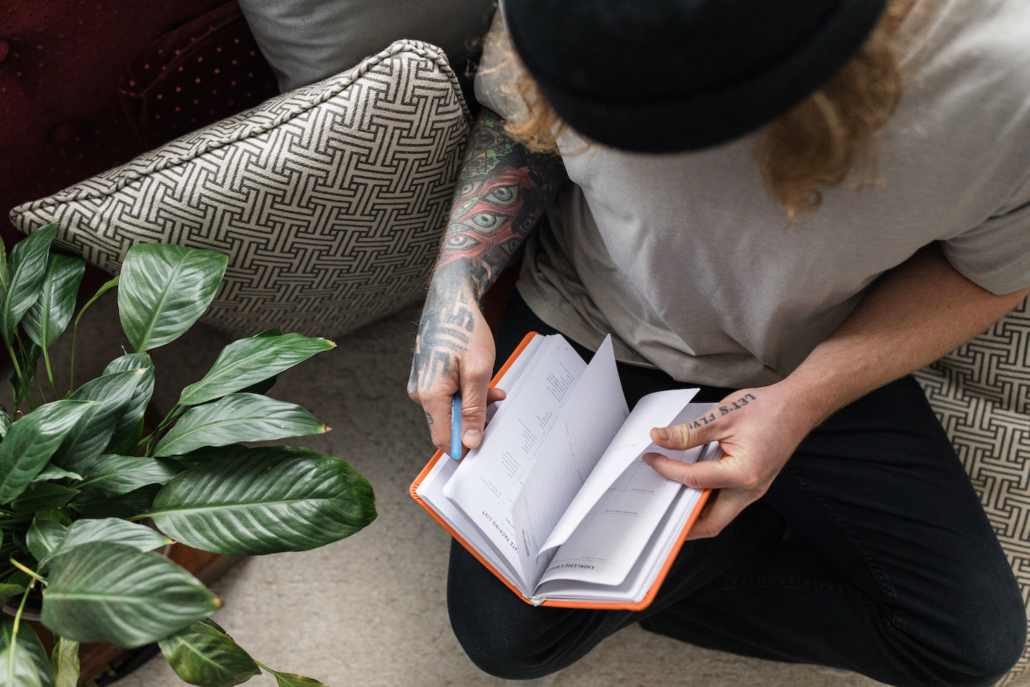 Psychedelic artwork by Shea Jozana of @gaiafightsback