Wiz Khalifa is diversifying his portfolio from hip-hop and cannabis to the burgeoning world of mushroom products.
Wiz Khalifa, the Grammy-winning rap artist, has finally launched an innovative initiative to promote wellness through mushroom products. The focus is currently on edible, non-psychoactive mushrooms, for now.  Operating under the brand name MISTERCAP'S, this venture emphasizes the natural and organic benefits of mushrooms for a healthy lifestyle. See press release here.
MISTERCAP'S has partnered with Red Light Holland, known for cultivating unique mushroom products across North America and Europe. Red Light Holland's primary focus is on cultivating, producing, and distributing high-quality magic truffles for the legally permitted recreational market in the Netherlands, conforming to the country's regulations.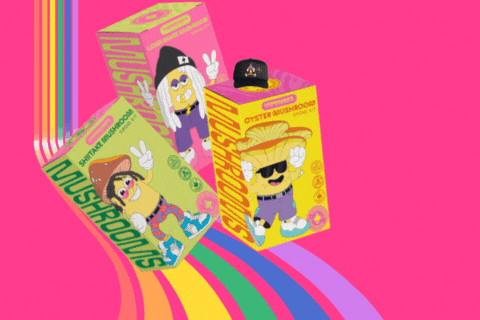 As of now, the MISTERCAP'S website is offering grow kits centered on edible, culinary mushroom varieties, along with branded clothing and merchandise,
Wiz Khalifa is not the first music artist to explore the mushroom market. The family of the late reggae legend Bob Marley has been venturing into mushroom  products since 2021 through their brand, Marley One. In collaboration with Silo Wellness, Marley One plans to introduce a range of non-psychoactive mushroom wellness items, initially focusing on functional mushrooms. This aligns with the growing trend in the wellness sector. It seems like the cannabis industry's branding strategies are finding their way into the mushroom market as well.
Khalifa, who also founded the marijuana brand Khalifa Kush in 2016, has joined a roster of music artists who have capitalized on the cannabis trend. Other notable hip-hop artists have launched or endorsed their own cannabis brands, including Snoop Dogg with "Leafs by Snoop," Jay-Z with "Monogram," and Berner with "Cookies." This collaboration between Red Light Holland and Wiz Khalifa's MISTERCAP'S suggest strategic positioning within the industry, setting them up for success in the direct-to-consumer mushroom products market once regulatory frameworks are aligned. 
Drawing inspiration from successful business models in the cannabis sector established by music industry celebrities, these partnerships may serve as a precursor to future legal changes. Could these high-profile alliances indicate a shift towards a more permissive legal environment for psilocybin and other psychedelics? Only time will reveal the answer.
Other celebrities that have joined the psychedelic train include MVP Green Bay quarterback Aaron Rodgers, pop star Miley Cyrus, alt-pop star Lorde , YouTuber Jake Paul , and actress Kristen Bell!   All are publicly discussing their use of psychedelics, which for some, had a transformative effect on their creative achievements.