Algernon Pharmaceuticals Shows DMT Can Increase Neuron Growth by 40%
The Vancouver-based drug development company is investigating the use of DMT as a possible treatment for stroke.
Psychedelic N,N-Dimethyltryptamine (DMT) has the potential to increase neuron growth by up to 40%, according to new preclinical research by Canadian drug development company Algernon Pharmaceuticals.
The study showed that the company's DMT derivative AP-188 increased the growth of cortical neurons – nerve cells found in the brain's cortex – compared with a control. It also showed increased growth when using a sub-hallucinogenic dose of the drug.
Headquartered in Vancouver, Algernon Pharmaceuticals is investigating the use of DMT as a possible treatment for stroke based on multiple, positive preclinical studies that demonstrated the drug's ability to promote neurogenesis and structural and functional neural plasticity. All of these are key factors in the brain's ability to form and reorganize synaptic connections, which are required for healing following a brain injury, such as a stroke.
A stroke occurs when blood stops flowing to any part of the brain, resulting in damaged brain cells. According to the Centres for Disease Control and Prevention, stroke is a leading cause of serious long-term disability among Americans, and it reduces mobility in more than half of stroke survivors aged 65 and older. In the United States, a person has a stroke every 40 seconds, and someone dies from a stroke every four minutes.
Algernon Pharmaceutical's DMT and stroke research is focused on sub-hallucinogenic or microdoses of DMT. Carried out at Charles River Laboratories, the company's preclinical research was designed to provide information on the dose and duration of DMT infusion needed to achieve maximal neuron growth to optimize the neuroplastic effects of DMT without triggering hallucinations. In the study, rat cortical neurons were treated with DMT at varying concentrations then left to grow for three days before being fixed, stained, and examined for neurite outgrowth.
Analysis showed an increase of 40% in one group treated with DMT. Significant growth was also observed at DMT concentrations as low as 100 picomolar, which Algernon Pharmaceuticals says is well below measured levels in humans required to achieve a psychedelic breakthrough. Ketamine was used as a positive control and was also found to stimulate growth, but it required higher concentrations than DMT.
A second study expected to be completed by the end of October will focus on the duration of treatment, ranging from one hour to 72 hours. Following this, Algernon Pharmaceuticals plans to start a Phase 1 human study as soon as possible.
"We are very excited to have now independently confirmed with our own study that DMT is active in stimulating neuroplasty," said Algernon Pharmaceuticals CEO Christopher Moreau. "It is also vital to have shown that this activity in the neurons can be achieved with a sub-hallucinogenic dose and with only one hour of exposure, a dramatically shorter period when compared to [an earlier study at the University of California]."
Algernon Stroke Program Consultant Dr. Rick Straussman added: "This exciting in vitro data provides further evidence supporting the use of DMT in stroke, and strongly suggest that low doses and short exposure times are feasible."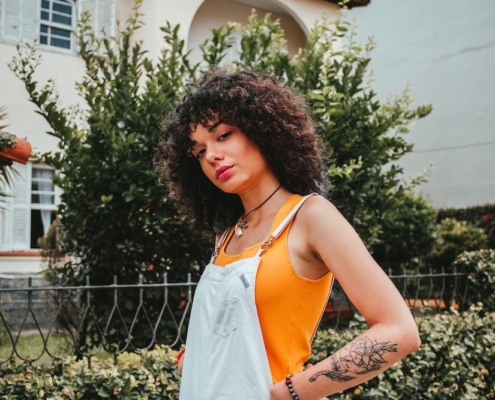 Core One Labs is exploring DMT therapy for anxiety and depression in a partnership with Ketamine Infusion Centers.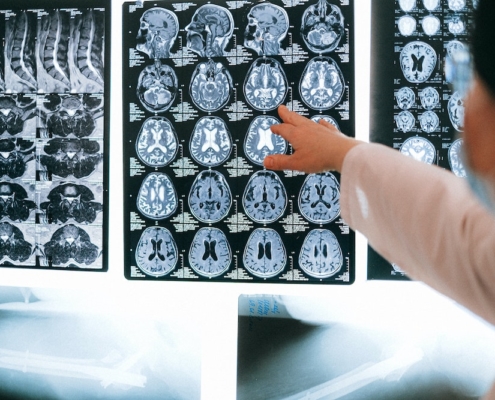 Algernon Pharmaceuticals is exploring the little-researched psychedelic substance DMT to see if it has potential in treating stroke patients.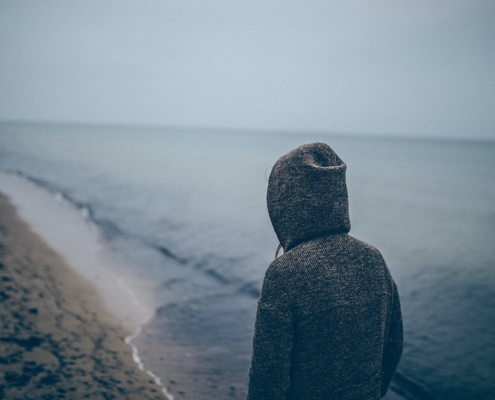 Small Pharma is going into clinical trials to look at DMT for depression relief. The UK company says it believes benefits will be immediate.
Psychedelic Spotlight is your reliable source for the latest stories in the emerging psychedelics industry, covering breakthrough discoveries, investor news and cultural reform.
By signing up to the Psychedelic Spotlight newsletter you agree to receive electronic communications from Psychedelic Spotlight that may sometimes include advertisements or sponsored content.