It's been nearly 3 years since Ian McCall stopped UFC fighting. Now, he's bringing psychedelics mainstream with the help of puppets.
It's been nearly three years since Ian McCall announced his retirement as an MMA fighter. He spent nearly two decades in UFC and MMA rings, winning two UFC Flight of the Night championships, a Tachi Palace Flyweight championship, and a Comeback Fighter of the Year, among other accolades. But these days, he's taking on another opponent: our mental health crisis. And now he's using psychedelic puppets to help. Yes, puppets.
When McCall left the fighting world he found himself battling bigger threats: a 20-year opioid addiction and brain damage from decades of head injuries, an occupational hazard, that left him suicidal.
"My art was violence for my whole life," McCall tells Psychedelic Spotlight. "I tried to make it look very beautiful. But I was a bad person, I was not happy the way I was. I did not know how to be a normal person, so I had to be crazy and shitty."
In a story that's no longer all that uncommon, McCall found relief in psychedelics. He worked with psilocybin, the psychoactive compound in more than 100 species of mushrooms, and saw effects almost immediately.
The Puffets
The experience with psychedelics sent McCall in a new direction. He developed The McCall Method, an integration program for high-performance athletes and performers. He's heavily involved with Wesana, the psychedelic life sciences company founded by another athlete, former NHL player, Daniel Carcillo. He has the UFC now looking at integrating psychedelic therapy to help its fighters battling brain injuries.
Now, McCall's returning to his roots as a performer to help further the conversation around psychedelics with a side project: the Puffets. "I'm an entertainer at heart," McCall says. The adult-themed puppets, which started in the cannabis space, are now taking on psychedelics. McCall is currently writing dialogues for the puppets to answer questions many adults may have about psychedelics.

Still in its infancy, the Puffets are the brainchild of McCall's longtime friend, music producer Jud Nestor. The goal is to create the likeness of historical psychedelic figures for educational purposes, McCall says. There's a Puffet in McCall's likeness, too, that will have conversations with these figures. He's hopeful they can break the proverbial ice around mental health issues and how psychedelics can help play a part in that. From his own experience, he knows these can be tough and painful conversations for people to have, particularly those with substance abuse problems like he suffered from.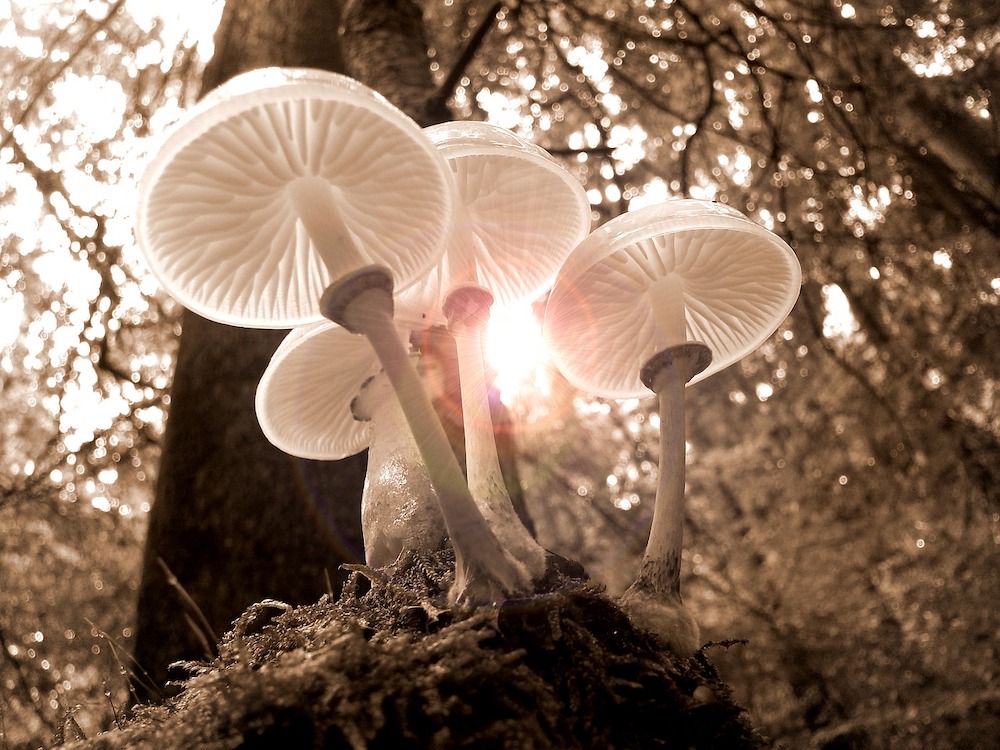 Psychedelic Misconceptions
Now, McCall says he's done "everything he can" in order to change and keep himself focused on getting the word out there. He's hoping the Puffets can find a place in the current conversation about psychedelics. And, more than that, he's hopeful they help reduce a lot of the fear and tension that usually accompanies the conversation.
"People have a lot of misconceptions about psychedelics," he says. This is largely due to the fact that they're mostly illegal around the world. While studies are underway across the globe showing their efficacy in treating conditions ranging from PTSD, depression, and addiction to some neurological disorders, it's difficult to launch educational campaigns on banned substances.
For years, seekers have taken their queries underground to unregulated forums and chat rooms. "Experts" are often heavy recreational users rather than professional psychotherapists with any psychedelic substance experience. For those with serious issues, like treatment-resistant depression, psychedelics could be a game-changer. But many are simply too afraid to experiment on their own, and unwilling to travel to regions where they're legal.
New legislative efforts like the recent legalization of psilocybin therapy in Oregon could change that in the near future, making access easier and safer than ever. But for now, it's still very much the wild west of psychedelic healing.
For McCall, that means returning to the stage, but this time with a mission, and a Puffet.
"I stopped doing stuff for myself a while ago," he says. "Now, I only want to help people."